Want to excel in your career? Don't know how to get to the top? Bipasha Basu shares some tricks and tips.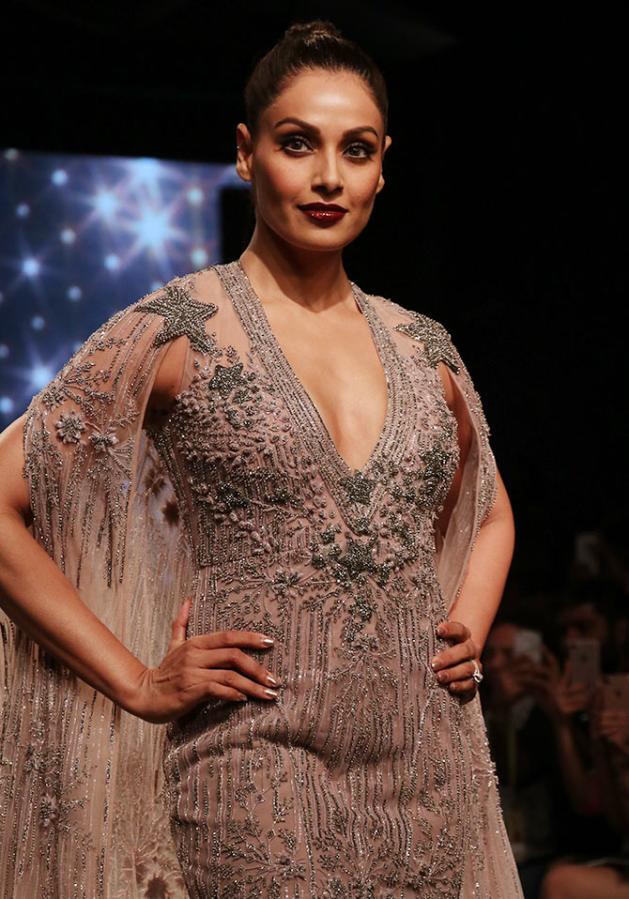 1. Always keep a work-life balance and learn to draw a line.
Also, it's not cool to bring home the office every night!
Initially I used to work 20 hours a day which led to extreme exhaustion and left me without a personal life.
Yes, definitely, when you're young it's your time to work hard and prove yourself, but always make sure you draw a line between work and home from the start.
2. Never stay silent in meetings.
Always find yourself contributing to each and every idea.
It's KEY in not only keeping you inspired, but also helps greatly in you learning from your colleagues at all times.
3. Always have your closet stocked with the work basics -- a crisp white shirt, a pair of flare pants, an-A-line skirt, and a sharp blazer.
I always make sure to have the basics in place -- for narration meets, when I'm travelling for work, and so on.
4. Never stop getting inspired.
Always keep the wheels in motion by reading up on your particular field.
Even if it's just viewing a picture blog!
I'm always watching films (in all languages) to stay inspired.
5. Never stop creating.
Write, edit, make, curate, -- keep your mind on-the-go always.
Always keep your work life on-the-go.
In between projects, I always make sure to keep the wheels in motion by doing something or the other film-related to always keep me in the game.
6. Always be open to everyone's opinions - whether it's a supervisor, subordinate or an intern.
You never know, the next big idea could come from that sweet, enthusiastic intern!
In fact, on one of my films, my assistant (man Friday) Pasha's wise suggestion led to making a particular scene so much better!
So yes, always be open and welcoming to feedback and opinions -- no matter where it's coming from.
7. Be abundant with your praise!
Everyone loves to hear they did a job well done.
Give credit where it's due and see how the team's morale is boosted.
I always treat everyone on set -- from the spot boy to the art director with utmost respect.
And that means telling them they did a job well done.
I've personally seen the shift, the morale boost.
Plus, it's always lovely to put a smile on someone's face.
8. Always give feedback with a positive and encouraging spin.
Keep in mind to always share feedback with a clear direction and with a solution-driven approach. Criticism is good.
Constructive criticism is ever better.
I've always told my directors what I feel about a particular scene or dialogue and why.
It helps the opposite person get clarity as why a certain suggestion was made.
The Power Dressing Edit ' AXN exclusive collection on The Label Life is inspired by Tea Leoni's look in Madam Secretary. Watch the show every Tuesday at 10 pm on AXN.