Follow these tips to get ready to celebrate with sweets and kites with your friends and family in your new house next Pongal.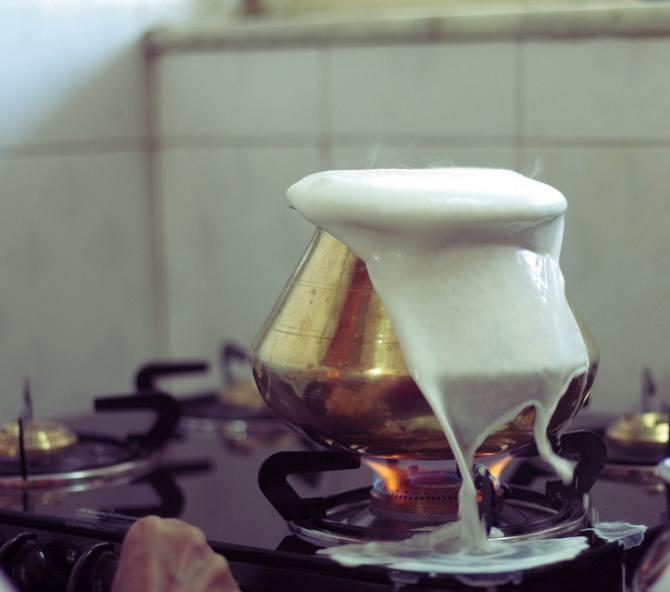 Owning a home is dream for everyone as it gives a sense of security and it is the place where one can feel relaxed and comfortable. All of us want to come home after a hard day's work!
Festivals are more fun when celebrated with family in our own homes. Pongal is the day to celebrate the end of winters and pray to Sun God and thank for a bountiful harvest. Gifting yourself and your family a home could be the best way to welcome the next Uttarayan!
Why taking a home loan makes sense in the current scenario?
Buying a home on your own could be challenge as you might not have sufficient funds, in such a scenario a loan can come to your rescue. Current market situations are favourable for those seeking a home loan. Reserve Bank of India, which is the central bank of India, has made some policy changes in recent times which can benefit prospective loan applicants.
One such change proposed by RBI is in the Loan-to-Value (LTV) ratio and risk weights for individual loans. LTV is the percentage of property value that the bank can lend to the applicant. LTV for value of houses up to Rs 30 lakh will be 90 per cent.
For houses above Rs 30 lakh and till Rs 75 lakh the LTV ratio would be 80 per cent; for those above Rs 75 lakh the LTV would be75 per cent.
Increasing the LTV benefits home loan borrowers as it allows them to buy a house with lesser to spend from their own for down payment. A borrower can get access to a bigger loan amount than before.
There have been changes made in the risk weight also; this has been reduced from before. Risk weight is the capital that a bank is required to set aside when any loan is given; this percentage is fixed by RBI.
For home loans where the LTV is between 80 per cent and 90 per cent the risk weight is 50 per cent and for loans below 80 per cent LTV this will be 35 per cent. This change gives banks access to more funds for lending purpose. This makes loans more affordable for borrowers.
Apart from the above changes another important change made by the RBI in the monetary policy is lowering of the repo rate -- the repo rate was reduced by 50 bps and is now 6.75 per cent.
The repo rate is the rate at which banks borrow money from the RBI: a higher repo rate means the cost of fund for banks is high.
A reduction in the repo rates allows banks to lend to their customers at lower rates without compromising their profit. Even a small reduction in the interest rates can make a big difference to the EMI and overall interest burden. Some banks, though not all, have passed on this reduction in the repo rate to their customers.
So if you are looking at buying a house and require a loan for it then it is a good time to do so. You will have access to a bigger loan compared to what you could get before because the banks are willing to offer loans at lower rates due to reduced repo rate and risk weight.
What to do before buying a house and taking a loan?
The importance of research whether for shortlisting a house or deciding where to borrow from cannot be emphasised enough. A lot of information is available online so comparing between options is not a difficult task. While all of us want the best for our families, being pragmatic is also important. Buy a house that is within your budget; when applying for a loan too make sure you know how much EMI burden you can bear every month.
Reading the fine print for loans or the property documents before signing the dotted line could save you a lot of trouble in future. When taking a home loan the factors that need to be kept in mind include interest rates, processing and other charges, prepayment clause, processing time etc.
Photograph: Kiran SRK/Creative Commons
The author is a credit expert with 10 years of experience in personal finance and consumer banking industry and another 7 years in credit bureau sector. Rajiv was instrumental in setting up India's first credit bureau, Credit Information Bureau (India) Limited (CIBIL). He has also worked with Citibank, Canara Bank, HDFC Bank, IDBI Bank and Experian in various capacities.