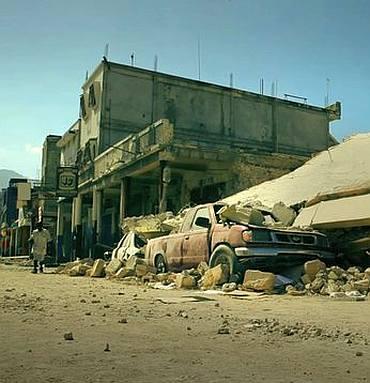 Here are some dos and don'ts
As we see a gradual rise in the number of natural disasters happening every year across the world (the most recent being the Chennai deluge), we are starting to realise the need to be insured against the losses caused by natural disasters.
Insurance against calamities of nature is not a standalone policy but comes with home, automotive, and business policies. These insurance policies protect against the following disasters:
Fire
Earthquake
Explosion
Lightning
Cyclone, flood, tornado, storms, hurricane, landslides, subsidence, and rockslides
Even though insurance companies claim that they create comprehensive policies which provide cover against all risks, it is absolutely essential for you to sift through the policy document and the items which have been included and excluded.
If you find that something should have been included, you should discuss and get it included. It might increase the premium value, but it will also ensure complete peace of mind.
Shown below are the insurance plans provided by the insurers and various items covered:
HDFC Ergo's home insurance, private car insurance, and standard fire and special perils policy provides cover against all the above-mentioned disasters and nature's convulsions
Tata AIG's Home Secure Supreme, AutoSecure, and Standard Fire and Special Perils provide cover against all the above-mentioned disasters
Bharti AXA's SmartHome, SmartDrive, and Standard Fire and Special Perils provide cover against all the above-mentioned disasters.
ICICI Lombard's home insurance and motor insurance policy provides cover against all the above-mentioned disasters and missile testing operation
ICICI Lombard's standard fire and special perils protects against fire lightning, strikes, riots, and terrorism
You may feel that these policies provide cover against almost every disaster, but that's not the case. People living in areas where earthquakes are more frequent may have to pay more than usual to protect their property/belongings.
A common exclusion that you can find in every policy is that of destruction caused by nuclear, radioactive, and toxic explosives.
Let us have a comprehensive look at the nitty-gritty of the policies and the natural disasters these cover.
Protection of property
Home insurance policies offered by insurers like HDFC, ICICI Lombard, Future Generali, etc., protect the content and structure of a building, excluding the kutcha constructions, which is used for residential reasons. However, to protect a structure, the sum insured will be on the basis of the 'reinstatement value' calculated as 'a building's reconstruction cost which is the construction cost in a specific locality multiplied by the house's built-up area'.
Furthermore, the items in the house are insured based on their market value which is the price of replacing an asset minus depreciation charge on the old asset.
Terrorism is an add-on feature which you can get included by paying an extra premium. Such general insurance policies are issued for the period of a year and have to be renewed at the end of that period. Also, if construction cost rises, the sum insured needs to be revised. Besides providing cover against natural disasters, the home insurance policy also provides security from theft as well.
Many insurers also provide add-on covers for rent, debris removal, etc. The premium rates of the home insurance policies are mostly standard but it also depends on the combination of risks that you want a cover against.
Protection of life
Death or disability followed by a natural disaster is covered under personal accident policy. A few insurers also reimburse hospitalisation expenses under the aforementioned policy. In such types of cover, the nominee gets the sum.
Points to keep in mind while getting insured against natural disasters
Speak with the insurer about the natural calamities that have been covered and the ones that are left out
Always conduct a good research and compare policies to save money and get the best deal
When opting for home insurance, document all your belongings or click pictures, if needed, to ensure that you can make a claim for the loss and get the necessary amount
If needed, do not shy away from paying extra premium to secure your property
We all know that insurance against natural disasters is not as straightforward as it looks but it's better to be safe than sorry. A small preparation and safeguard like insurance can help you cope with the crisis caused as a result of unforeseen circumstances.
Photograph: Richard Alvin/Creative Commons
Naval Goel is CEO & Founder, PolicyX.com