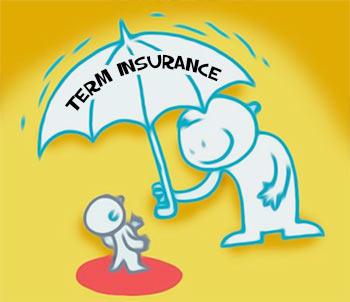 Add-ons such as critical illness or disability due to accident are available on payment of a little extra money, and they can take care of any unforeseen, unfortunate developments, says Santosh Agarwal
Illustration: Dominic Xavier/Rediff.com
Term insurance is supposed to be the best life insurance, for it gives a large sum assured for a long period at a very reasonable premium. With the facility of online comparison of plans of various companies, it is rather simple to find a policy of your liking.
There are also a number of add-ons or riders available which make a term plan more valuable than a basic one.
Add-ons such as critical illness or disability due to accident are available on payment of a little extra money, and they can take care of any unforeseen, unfortunate developments. Here we will suggest four such add-ons with which you can customise your life insurance plan as per your specific requirements:
1. Waiver of premium
This add-on comes very handy if, for some reason, you get disabled due to an accident or diagnosed with a critical illness.
Costing as low as RS 57 to RS 81 per month for a 35-year-old non-smoking male (the cost of this rider goes up with age), this add-on keeps your policy active during the period when no instalments are paid.
It also ensures that the benefits of the policy are not discontinued as future premiums will be paid by the insurer on your behalf.
2. Critical illness
This rider provides protection against critical ailments such as cancer, heart ailments, etc, mentioned in your policy document.
In case you are diagnosed with a life-threatening disease such as cancer, which can hamper your career and severely affect your earnings, this rider will act as an income replacement instrument and the amount received under this plan from your insurer can be used to meet the household and medical expenditures.
Each insurer has a different number of diseases listed under this rider, so make sure you read carefully before buying this add-on.
3. Accidental death rider
The recent statistics of road accidents in India are quite alarming (around 400 deaths per hour on an average), and if you happen to be the only earning member in your family it should make you sit up and think about buying this rider.
But you may ask why should one buy this rider when all term plans cover accidental death?
What this rider does is that it will give a benefit of rider sum assured plus death benefit at a nominal cost.
For instance, if you are a 30-year-old non-smoker male, you will have to pay about Rs 14,000 annually for Rs 1 crore sum assured, for 40-year term policy. However, by paying only Rs 5,000 more annually for the accidental death rider, you can get the sum assured almost doubled as the final amount will be a sum total of rider sum assured plus the lump sum.
4. Accidental permanent and partial disability
Accidents often lead to permanent or partial disability. And that affects not only one's ability to earn a decent living but also adds medical expenses. To cope with such emergencies, one should opt for the permanent and partial disability rider.
If you have added this rider in your term plan and suffer any disability due to an accidental case, your insurer will either give you the rider sum assured, and waive off your remaining premium installments, or a lump sum amount will be provided to the policy holder as mentioned in the policy.
Considering that this rider costs only about Rs 600 extra every year, it makes sense to go for it, particularly for youngsters.
So, buying riders at a nominal cost adds several benefits to your term plan. And while a pure term policy will take care of your family after your death, the riders help you in times of crisis even when you are alive.
The author is head of life insurance, Policybazaar.com