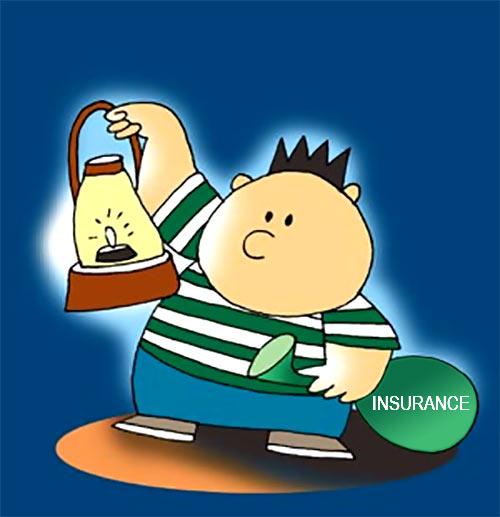 One might wonder what's wrong if one were to get the best of both worlds by buying one product. There are basically two problems... cautions Rajiv Raj
If one were to ask around about the reason for which one buys life insurance, the most common reason would be tax saving and then returns; protection which should be the primary reason comes almost as an afterthought for most. Term insurance which is a pure insurance product and promises no returns is usually not preferred by insurance buyers (as well as insurance agents) as they generally seek to get some lumpsum at the end of the term. When buying insurance it is important to remember that financial protection is the primary focus, tax saving is a secondary benefit and investment should generally be kept out of the insurance decision as a whole.
How are insurance and investment different?
First let us understand what is insurance and what investment is to understand the difference between the two. Investment is trying to make your money work for you; it is putting money in a venture or a financial instrument with an expectation of getting returns. Thus this means you expect your money to grow or make more money for you. Investments can be of two types; first is one which is likely to give you assured returns and the second variety are those which may give you returns that are not fixed but indicative. Depending on one's choice, risk appetite and the life stage they could choose where to invest.
Now let us understand what insurance is?
Bear in mind that insurance is an expense and not a way to make more money. Insurance is risk management tool; by using this tool the insured transfers the financial implication of a potential loss to another entity. For this the insured incurs an expense which is known as the premium. So the insured incurs a small expense (premium) to safeguard himself/herself or his/her family from a considerable financial risk that may occur in future due to loss of an asset or life. So taking the example of life insurance, when the primary or the sole breadwinner is no more the flow of income may cease for the family or diminish considerably thus making the dependants financially vulnerable. A suitable life insurance policy ensures that the dependants have sufficient financial support in such an eventuality to cover their current and future financial requirements.
So what's wrong in mixing insurance and investment?
Above we discussed how insurance and investment are different; one might wonder what's wrong if one were to get the best of both worlds by buying one product. There are basically two problems that happen when you buy an insurance product that has an investment component too:
It is an expensive option
Term insurance is the simplest, least expensive and most dependable way to cover life. Often those buying term insurance may feel that they will get nothing at the end of the term as the sum assured is available to the dependants only if the insured dies during the policy term. However they need to realise that insurance is an expense that they have to bear periodically to keep their loved ones safe.
Other options like ULIP or money back plans that offer returns or money back are much expensive than pure insurance products. A large part of the premium paid by the insured (especially in the initial years of the policy) goes towards paying commission to agents, management expenses or allocation expenses. Only a small part is used for insurance which makes these products very expensive for the purpose of life insurance.
If one were to buy a pure insurance product and use the remaining amount (which they would have otherwise used to pay premium for an ULIP or endowment plan) in another investment option they could generate better returns for themselves and at the same time be insured.
It defeats the purpose of insurance
Insurance is bought with the idea that the dependants should receive a fixed amount when the insured is no more. This amount should be decided based on factors like number of dependants, their age, lifestyle, liabilities etc.
Market linked products or products that offer bonus based on a company's performance give projections based on certain assumptions. Thus the sum assured (SA) is never assured but is always indicative in such policies.
Thus if the insured passes away in the initial policy years or during a down turn of the market cycle, the dependants could be left with an amount that is inadequate for them to take care of themselves thus defeating the entire purpose of buying insurance.
Insurance and investment are two distinct yet important tools of financial planning; each with a different end goal. There are umpteen products available in the market to cover both needs so it's best to keep them separate.
Illustration: Uttam Ghosh/Rediff.com
The author is a credit expert with 10 years of experience in personal finance and consumer banking industry and another 7 years in credit bureau sector. Rajiv was instrumental in setting up India's first credit bureau, Credit Information Bureau (India) Limited (CIBIL). He has also worked with Citibank, Canara Bank, HDFC Bank, IDBI Bank and Experian in various capacities.