Lenders have lined up a number of home loan products that can fit every aspirant's annual income.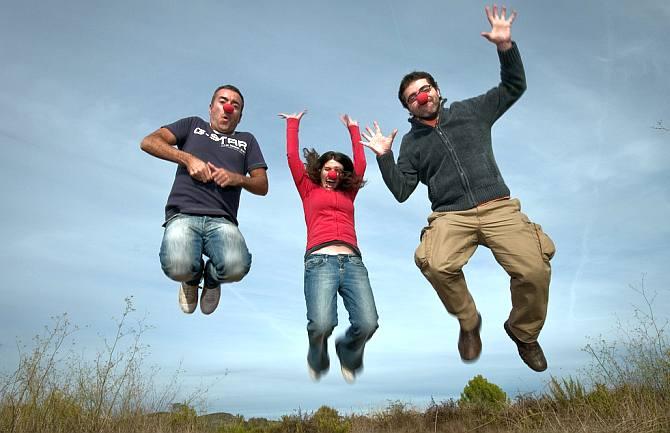 Budget 2016-17 is just behind us and its nuances are still being figured out. While the common man is a tad disappointed because no increase in tax exemptions have been announced, it will be a gross understatement to say that the finance minister has not paid heed to the needs of the salaried taxpayer at all. In fact, many announcements were made specifically with regards to the dreams of a home owner, especially if s/he is seeking property in the affordable segment.
For instance, for a home buyer buying a property for the very first time, an additional deduction of Rs 50,000 is allowed if loan amount is less than Rs 35 lakh, is sanctioned in 2016-17 and cost of house is under Rs 50 lakh. With this in mind if you are looking at some home loan products, here is a kitty of interesting products that have been launched recently.
Wooing the young customer
State Bank of India (SBI), the largest commercial bank in the country launched a new home loan product targeted at young professionals that it christened 'FlexiPay Home Loan'. This product proposes to take into consideration the net monthly income of the prospective borrower and disburses a higher amount as opposed to what s/he would have been eligible for under normal home loan schemes. It also offers them an interest moratorium of 3 to 5 years.
According to the bank, this is a product that is looking at the 'aspirational customer' who can choose to pay only the interest component of the loan for the first three to five years after which s/he is in a position to pay a regular EMI, as s/he moves upwards in her/his career path. The bank envisages that a product like this provides the much needed bridge between the demand for quality residential spaces and the affordability of the customer when s/he is young, ambitious and aspiring.
For the middle aged aspirant
Some of you may have dared to dream of purchasing your own property a little late in life, but are skeptical of approaching a lender because you feel that your application may be rejected just because of the age factor. Sensing the need to cater to this large middle aged segment in particular, ICICI Bank in mid-2015 launched a product called 'ICICI Bank Extraa Home Loan' suitable for salaried borrowers up to 48 years of age.
The essential difference between regular home loan products and this particular product is that it allows the borrower to enhance her/his home loan amount by 20 per cent and the option to extend her/his repayment period up to the age of 67 years, that is, after her/his retirement. This is the country's first mortgage backed product and is suited for not just the salaried individual but the self-employed as well those who may have had the confidence to purchase a property a few years after they have invested in establishing themselves as a proprietor.
For the small borrowers
The thrust of the NDA government is on development and the finance minister in his budget speech too clearly indicated that his government stands by the weaker sections of the society. Lenders are thus busy designing products that cater to the lower middle class and the lower income group. Already some interesting products have made a foray into this space.
For instance, there is Fullerton India Housing Finance Company, a part of the TAMASEK Group of Singapore that is offering home loans specifically designed for agriculturists and allied groups under a brand of loans christened 'Grihashakti'. The average size of the credit in the range of Rs 7 lakh to Rs 10 lakh and the annual gross household income for eligibility is Rs 1.2 lakh.
These loans will be made available to the agricultural segment for both purchase as well as construction of property.
Doling out similar kind of loans in the lower income group and targeting the women borrowers in particular, Aspire Home Finance Corporation Limited (AHFCL), a subsidiary of Motilal Oswal Financial Services has launched 'Mahila Awas Loan from Aspire' that is being popularised by its acronym MALA.
With a credit disbursal range kept in the range of Rs 2 lakh to 12 lakh this product is being sold to salaried working women in private companies, small scale industries, housekeeping staff, and other self-employed women running their own business.
In keeping with the government proposal of providing housing for all by 2022, the lenders are going all out to cater to untapped segments of the society that they realise have large aspirations. In the days to come, one can say with reasonable assurance that there will be many newer products that will be tailor-made to cater to affordability.
If you are a middle class salaried individual gearing up to buy your first property, this may be a right time to take a plunge. But before you do that, do bear in mind that your CIBIL score will have a key role to play in your credit assessment. Therefore, it is an imperative that your CIBIL score remains at the level of 750 and above (out of 900) and your CIBIL report is blemish free.
Photograph: Bastian Sander/Creative Commons
The author is a credit expert with 10 years of experience in personal finance and consumer banking industry and another 7 years in credit bureau sector. Rajiv was instrumental in setting up India's first credit bureau, Credit Information Bureau (India) Limited (CIBIL). He has also worked with Citibank, Canara Bank, HDFC Bank, IDBI Bank and Experian in various capacities.