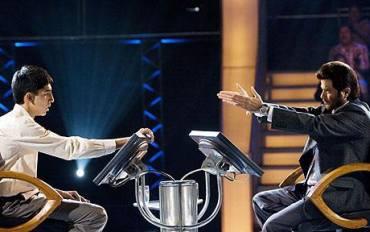 Now that you have clicked on this sensational headline do read what follows. It will not make you a millionaire in 15 days but lays a solid foundation for you becoming one.
To improve the condition of your finances is something that you always wanted to do; yet you did not succeed doing it because you did not have a roadmap of how to go about with things. Though financial experts tell you that the secret to good financial health is getting the basics right and maintaining discipline it is easier said than done. So if you are yearning to get your finances in order and don't know where to start, here is an easy guide that will help you improve the state of your finances in 15 days.
Without any further ado, here's your day to day guide:
Day 1: Compile all the income and expenses that you have over the year
The first step is to segregate all your income and expenses to get a clear idea of what is your inflow and what is the outflow.
Day 2: Continue the compilation process
Getting all of your income and expenses in order in a day can be tedious and you may have made some errors or missed out on something. Review your income and expenses and ensure that the entries have been made correctly.
Day 3: Review and analyse
With the data you have compiled over the last two days, take a look at your expenses and see if you are happy with the way things are going?
Day 4: Pick out one area of your expenses
Is there any area of your budget you would like to work upon? If it's entertainment or weekend outings, see if you can cut down your expenses there.
Day 5: Tweak your fixed expenses
While you can't mess with the EMIs you are paying or the rent on your residence, you can make small tweaks to your fixed expenses without making a difference to the quality of life you are leading.
For instance check with your service operators whether you can get a better DTH, mobile or an internet plan for lesser. Chances are you haven't reviewed the same in quite some time.
Day 6: Take a look at your credit behaviour
If you are servicing loans and using credit cards, it is time to take a look at whether or not things are in order there. Are you making timely repayments on your loans and credit cards? Making repayments on time is the most important factor that impacts your CIBIL score, so see to it that you are doing your bit to ensure that all your credit lines are being serviced in a timely manner.
Day 7: Take the credit card debt head on
If you have credit card debt that has gotten out of hand, you need to see what you can do to get things in order. Can you liquidate some assets to repay the debt or consider a balance transfer if you are getting a better rate of interest?
In any case, credit card debt needs to be dealt with on a priority basis, so get cracking on it. If you have no credit card debt to bother about, take the day off!
Day 8: Check your credit report
If your credit health is in order, today is the day to check out your CIBIL report and see whether you have a CIBIL score or 750 and above. Scan through your CIBIL report carefully and find out if there areas of improvement or if errors or discrepancies of any kind have crept into it.
Day 9: Check your insurance cover
While making a financial plan, people tend to ignore the most important aspect of their finances, that is, protection from the various risks that one is exposed to daily. Use a whole day to assess your insurance coverage and see whether you have taken all your financial obligations and ambitions into account while buying insurance cover. If you think your current insurance policies are not taking into account everything, make attempts to beef up your insurance coverage.
Day 10: Make financial files
It is very important to organise the documentation related to your finances, so spend a day organising the paperwork in different physical or digital files as necessary. Keeping all your paperwork in order will come in handy when you need to file returns or need to apply for a new line of credit.
Day 12: Have a financial date with your partner/spouse (if applicable)
If you and your partner/spouse are sharing household expenses, sit and have the talk about your finances, be it your monthly budget your overall goals and your future plans. It is important for both of you to know about the state of your finances and be informed about investments and insurance policies.
Day 13: Make a master plan
Based on the talks with your partner see if you can make changes to your monthly budget. Together save more to meet your future financial goals. As for all the documentation, once again urge your partner to make financial files to segregate all the financial information and share a master key.
Day 14: De-clutter
De-cluttering is important in the world of finances as well. De-clutter your life of all the paper bills and receipts and make digital files. If any lenders or other financial organisations are still sending you paper bills, sign up for the e-bill registration. Having virtual files for everything will make things simpler and easier to access.
Day 15: Meet your financial planner
After you have done all of this yourself and you still think there is further scope of improvement, meet up with a financial planner and see what you can do to improve your finances. Your financial planner has the required expertise to invest your money in a manner so to make it work harder for you.
So, as you see, organising your financial life is not as difficult as it seems. With just 15 days of work you can get a better handle on your finances and lead a life that is much more peaceful knowing that you are doing your best to make money and organise it better to work for you.
Image: A still from Slumdog Millionaire
Photograph: zsoolt/Wikimedia Commons
The author is a credit expert with 10 years of experience in personal finance and consumer banking industry and another 7 years in credit bureau sector. Rajiv was instrumental in setting up India's first credit bureau, Credit Information Bureau (India) Limited (CIBIL). He has also worked with Citibank, Canara Bank, HDFC Bank, IDBI Bank and Experian in various capacities.