Gandhiji inspired the nation to believe in their dream. He continues to be an inspiration to each one of us by making us believe in our dreams. Make that home loan work for you and don't give up till you sign on the dotted line for owning your dream home.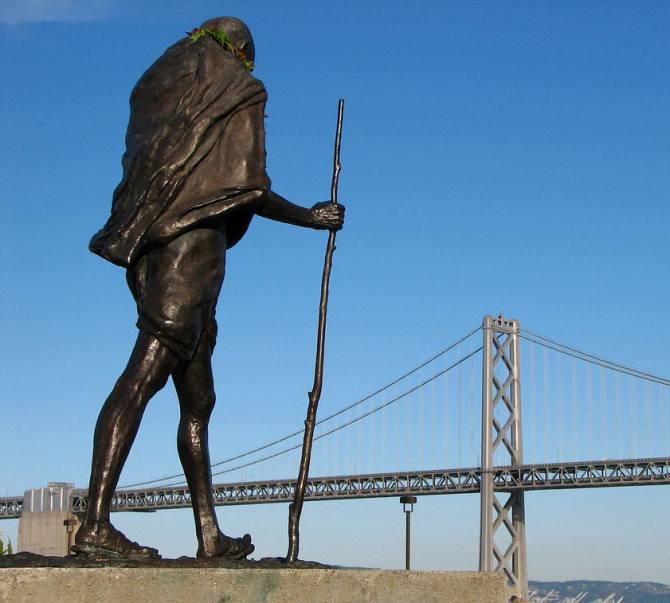 History is witness to the fact that whenever ordinary human beings have set their heart on something, they achieved it and the world called that feat extraordinary. Mohandas Karamchand Gandhi, the father of our nation did some extraordinary things. He dreamt of a free India and achieved it too. Nothing can stop you from achieving your dreams. Dream home on top of your list? You can do it. Read on to know how.
Gandhiji had a dream and he left no stone unturned to make it come true. His achievement strengthens our belief in the fact that no dream is ridiculous or impossible. If you have been dreaming of buying your own home, make this year count by making it happen.
On this Gandhi Jayanti, take a vow to persevere this dream till it translates into reality. Home loan can do the magic here. Read on to know more.
1. Define your goal
Gandhiji had a very clear, defined goal of free India. When you are dreaming of having your own home, every aspect needs to be defined. Location, budget and space are the basics. Spend time on researching, visiting various locations and conducting a market survey for the rates. Analyse your own budget and pick the best fit fulfilling your specific needs and requirements. That's your goal. Now all energy can be focused on achieving it.
2. Plenty of options!
The competition among lenders in the home loan arena is cut throat. It is indeed difficult to make a choice. Look out for the best lending rates, tenure and easy documentation. Negotiate on the processing fee as well. Post that you will definitely have a fair idea about which lender to go with.
Gandhiji partnered with people who helped him achieve his dream. Similarly, the choice of home loan is going to play an important role in the dream home project for you.
3. Patience and perseverance
Mahatma Gandhi was a personification of these virtues. Learning from the great man's life, these qualities are worth imbibing in ourselves. There will be delays and obstacles on the way. Home loan lenders may demand for additional documentation just when you thought you have submitted everything or there will be pressure to make the payment while you are waiting for the sanction.
Don't lose your cool or hope. Be patient and follow up diligently. The results will be worth it.
4. Honesty is the best policy
Being transparent and honest with the lender definitely pays off. Ensure all the documents submitted are authentic, the value of security is real and have a genuine intent of repayment. If you think, the repayment amount is a stretch and you may not be able to make it, reconsider the loan amount.
Accumulated debt will result in a deteriorating CIBIL score and will impact the CIBIL report negatively. Unwanted pressure and problems in the future while availing credit are other issues which one will be left to deal with.
Let's follow Gandhiji's path and take a vow to be honest.
5. Be curious and aware!
It is not uncommon to see loans being rejected. If that happens to you, take the lead. Do not look at the situation as a setback. Ask questions and investigate. Understand the reason of rejection and focus on resolving the issue. Sometimes that will take time. But focus on your goal and persevere.
Stay updated about the changes in policies, speak to experts and read up about the topic. You have to pave the way to your dream home. Take the lead. Just like Gandhiji did while leading the nation to freedom.
The author is a credit expert with 10 years of experience in personal finance and consumer banking industry and another 7 years in credit bureau sector. Rajiv was instrumental in setting up India's first credit bureau, Credit Information Bureau (India) Limited (CIBIL). He has also worked with Citibank, Canara Bank, HDFC Bank, IDBI Bank and Experian in various capacities.
Photograph: Radhika Bhagwat/Creative Commons