The right investment at the right age will help you enjoy a secured post retirement life, says Naval Goel.
Illustration by Uttam Ghosh/Rediff.com
It is a universal fact that no one has control over one's time and life.
We all grew up with a motive of doing something and achieve the same, but the golden period of life requires stability and relaxation too.
After working hard for our entire life to earn and fulfill the needs of our family, we all look forward to a stable and relaxed post-retirement life.
While the requirements and financial needs of life keep changing with time, we all need to be well-prepared for the future.
Having a pension plan is as important as securing your property, vehicle, health or any other asset among others.
When you are young, it may seem like a boring task to invest in a long term policy. But once you reach the retirement age, you might come across several unforeseen problems.
Basically, a pension plan allows you to invest a small portion of your income for a secure post-retirement life.
This small amount of investment works great to deal with all future emergencies of post-retirement life.
No matter how much you have saved for your future, with the rising cost and inflation, it will be difficult to live a leisurely life if you fall short of income or money.
Here are some best pension plans you can invest in.
1. LIC Jeevan Akshay VI Plan
LIC Jeevan Akshay VI Plan is basically an immediate annuity pension plan.
It provides six annuity options through which a person can easily choose the best plan as per his/her requirements.
To reap the benefits of the same plan, a person has to pay the premium amount in a lump sum. A person can enjoy the rebate on the pension plan if the cost of the plan is Rs 2.50 lakh or more.
The minimum age should be 30, whereas the maximum would be around 85 years.
A person doesn't have to go through a medical examination to avail benefits of this plan.
The policyholder can receive the pension monthly, quarterly, half-yearly or annually, as per the requirement.
For documentation purposes, age proof is all that is required.
2. HDFC Life Click 2 Retire Plan
HDFC Life Click 2 Retire Plan is a form of Unit Linked Plan (ULIP) that provides a return that will be market-linked.
The premium amount can be settled with a single payment or in a term of 8, 10 or 15 years with a benefit of the policy term of 10 to 35 years.
A person between the age group of 18 to 65 years can easily invest in the same, the maturity age is 45 to 75 years.
In case of demise of the insured, the nominee will receive a higher fund value or 105% of the premium amount paid till the death of the insured.
3. HDFC Life – Assured Pension Plan
Also known as a Unit Linked Plan, this provides market linked returns along with loyalty additions to the insurer which make sure that he/she will get desired benefits from the policy.
The insured receives loyalty benefits on every alternate year from the first year till the completion of policy.
To invest in this plan, the minimum age of the person should be 18 years while the maximum would be around 45 years.
The plan offers several benefits that include tax benefits, single and limited payment options among others.
4. Reliance Smart Pension Plan
This is basically a non-participating unit linked pension plan.
With this effective insurance plan, the insured has the authority to save in a systematic manner.
It helps in generating a regular income in a regular flow even after the retirement.
A person between the age group of 18 years to 70 can easily invest in the plan, while the vesting age will be between 45 to 80 years.
This plan offers tax exemption benefit under section 80 C of the Income Tax Act 1961.
The tenure of the policy ranges from 10 to 30 years.
This plan offers monthly income, which is why it is highly recommended for senior citizens.
5. Max Life Guaranteed Lifetime Income Plan
This is a popular non-linked annual traditional pension plan which provides a guaranteed flow of income to the insured even after retirement.
The minimum eligibility to invest in this plan is 50 years while the maximum age is 80 years.
This plan comes out with four annuity options which make it easier for the customer to select.
Under the same, the insured can pay a lump sum amount for policy and reap the benefits on a monthly basis.
The annuity payment modes will be selected from the annual, semi-annual, quarterly and monthly mode.
In case of the demise of the insured, the nominee will receive an assured benefit.
No matter who your financial planner is, remember to select a perfect pension plan only after comparing multiple plans, the amount of investment you need to make and the benefits it has to offer.
The right investment at the right age will help you enjoy a secured post retirement life.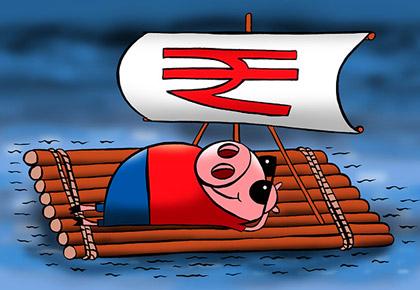 Naval Goel is founder, CEO, PolicyX, an online insurance aggregator.
TELL US: Which is the best pension plan for senior citizens? Share your tips and financial advice in the messageboard below.