When compared to a one-year insurance, here's why it makes sense to buy a three-year policy, says Jaimit Doshi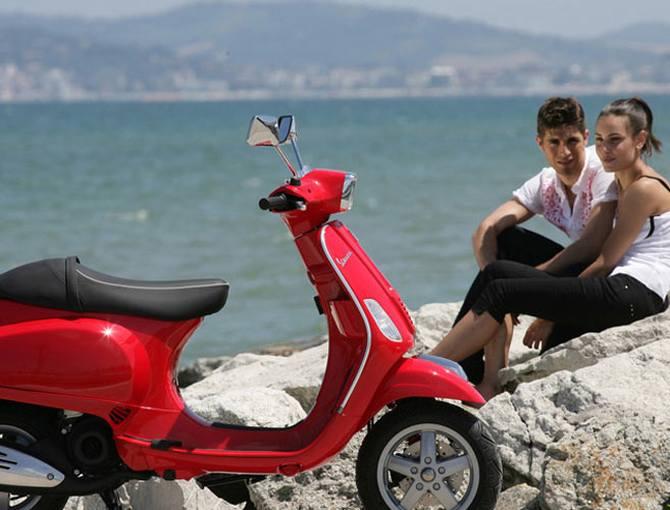 According to General Insurance Council (GIC), 60 per cent of the motor vehicles in India are uninsured. In fact, in 2015-16, India had around 19 crore registered vehicles; of these, only 8.26 crore were insured.
Notably, most of them are two-wheelers -- motorcycles and scooters.
The most obvious reason for this sorry state is the hassle associated with renewing one's insurance policy after the renewal date has lapsed.
The endless loops of vehicle inspections, the bike lying at the garage for days, the unnecessary paperwork -- that is feared by all.
The Indian Regulatory and Development Authority of India (IRDAI) recently introduced long-term multi-year two-wheeler insurance plans.
The objective: to encourage two-wheeler owners to insure their two-wheelers for straight three years, instead of forgetting renewal and getting into trouble with financial losses, under uncertain and uncalled events.
Although it's not mandatory to shell out three-year worth of insurance premium in one instant, there are many reasons why such plans hold more promise than a single-year policy.
Why bike owners should consider long-term insurance plans?
No headache
Insuring one's two-wheeler for three years in one shot will ensure that there are 'No more headaches' -- at least, not because of insurance renewal.
Dates like your child's birthday, parents' wedding anniversary, your annual health check, bike's regular servicing, filing of tax returns should be more important.
Why fear riding with an expired insurance policy, when you have to renew it just once in three years?
Save money
Premiums of third-party liability insurance are revised every year or so. This means that whether you buy a third-party only policy or a comprehensive cover (which covers your own bike's damages too), you may end up paying slightly higher premium without realising.
With a long-term two-wheeler insurance, you lock your premium for three-years and skip the price revision cycle.
Some insurance companies also offer upfront discounts on the purchase of a multi-year plan.
Avoid running into unnecessary risk and losses
Riding with an expired policy even for a single day is a risky affair.
In case of an accident, you cannot make a claim with the insurance company. And, if you're caught by the traffic police, you may end up paying hefty fines.
Furthermore, things are complicated when you'd have to go through the process of vehicle inspection at the time of insurance renewal.
With a three-year bike plan, one insurance policy is valid for three years. So you don't have to carry renewed documents for each year.
Additional benefits on No-Claim Bonus
Unlike single year policies, in long-term two-wheeler insurance, the No-Claim Bonus doesn't fall back to ZERO, as soon as the claim has been made.
Let's explain this with an example:
A opted for a single-year policy and B opted for a long-term policy.
In the first claim-free year, both earned 20 per cent of No-Claim Bonus or 20 per cent discount on the next year premium. This discount will continue to be accumulated for every claim-free year.
Here's the twist, though.
If both A and B have three continuous no-claim years, A would have 35 per cent discount at the end of the third year while B may fetch 40 per cent or more varying from insurer to insurer.
On the other hand, if in a period of three years, if A and B made one claim in the second year, A's NCB will become ZERO for the third year.
But for B, it would definitely not be nil, but may depend on the structure of NCB of the company issuing the policy.
Cancellation of policy is simple
Buying a three-year policy doesn't mean that you're stuck with it. Just like a single year policy, you can opt to cancel the multi-year cover at any time during the policy period.
As per the norms of your insurance company, you can get refund for the unutilised time of the policy period.
Nevertheless, one should ensure that they have purchased a new insurance policy before terminating the old one.
In case you had NCB on the previous policy, do obtain a NCB retention certificate from your previous insurer to get lower premium rates on the new policy.
Photograph: Courtesy, Vespa
Jaimit Doshi is chief marketing officer, CoverFox.com