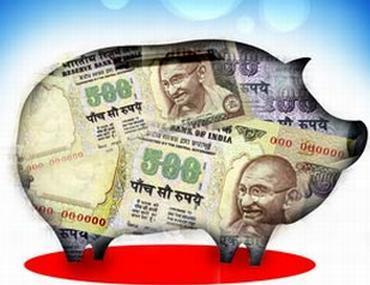 If you are clumsy in record-keeping and safe keeping of your papers then the problem gets aggravated. There is a strong need to be 'well organised' and in control of your various investment/insurance plans.
Anil Chopra, Group Director, Bajaj Capital, shows how you can do it
Illustration: Dominic Xavier/Rediff.com
As soon as you begin your career and start earning a monthly salary, different advisers, insurance agents, post office agents, brokers and financial planners start approaching you to buy different investment products, schemes, insurance policies, open a PPF account or open a NPS account or open a demat account, etc.
Invariably, you start making ad-hoc decisions based upon who is approaching you with what credentials and who is influencing you with his power-packed presentation or highly articulate conversations. Besides you have your boss, elder sister or father, advising you to start saving and invest in different schemes of their choice or fancy.
10 to 15 years into two or three job changes and by the time you are 35 or 40, you find you are saddled with a plethora of investment statements, policies, passbooks, portfolio valuation reports, etc.
This is a universal phenomenon applicable to the majority of earning individuals in their 30s or 40s. So much so that you do not have a clue about your total wealth, net worth, asset allocation or whether you have inadequate insurance plans or much in excess of what you need.
If you are clumsy in record-keeping and safe keeping of your papers then the problem gets aggravated. There is a strong need to be 'well organised' and in control of your various investment/insurance plans.
This is possible if you are aware of the importance of 'simplifying your financial portfolio' by following certain rules.
These are some of the suggestions to become 'well organised':
1. Always avail the services of a qualified/certified financial planner who will ensure that you invest in such schemes or buy such insurance plans which match your specific requirements and goals.
2. Also, your qualified financial planner or professional investment advisor will keep a track of your investments/insurances in a simplified manner and will share the same with you at regular intervals for review of the same. S/he will be in a position to explain the entire portfolio in simple words for you to understand it better.
3. If you cannot afford a certified financial planner or if you are moving from one city to the other, you need to invest some time in capturing details of your investments/insurances in your laptop, iPad or smartphone so that you can refer the same at your convenience without having to go through wad of papers or multiple files/folders.
If you are proficient at 'excel' then you can capture the entire details in 'excel' format and please remember to keep one copy separate, may be with your spouse on his/her gadget.
4. While constructing a mutual fund portfolio, please ensure that you do not have more than 10 folios if your total investment is less than Rs 50 lakh or not more than 15 folios if your total investment is more than Rs 50 lakh.
If you have more folios than the thumb rule shared above, you must redeem/reinvest or merge some of the folios to bring it down to a manageable level.
5. If you have inherited some shares from your parents or if you have subscribed to certain IPOs of companies, you must maintain your complete share/stock portfolio in a demat form, you should not have more than 10 stocks in your portfolio.
If you have more, you may sell and consolidate or shift part of your proceeds to diversified equity mutual fund schemes.
6. Keep a physical or electronic diary to track renewal/maturity of all time bound investments, insurance plans, bank deposits, post office schemes and PPF, etc.
Start taking necessary action 2 to 3 weeks in advance to ensure that you do not miss the deadline.
7. When it comes to insurance plans, you should not have more than 4-5 policies. These can be one for your car, second for your health, third for your home, fourth as a term plan and lastly a ULIP or traditional or whole life plan to ensure that you are fully protected.
8. Details of all your investments/insurance plans must fit into one page so that the same could be understood by your spouse or your children as the case may be.
It is observed that many individuals keep on accumulating different investment papers over their lifetime, many with the nominee and even without any nominee and in the case of untimely demise, the surviving family members suffer a lot trying to collate the papers and recover the funds from various different sources, some of which entail very cumbersome procedures.
9. If you will limit your investments to around 10 or 15 schemes, your insurances to 4 to 5 policies, you will always be at peace in keeping a track on your total portfolio.
10. Regular review is the key and the most preferred frequency is once every quarter or four times in a year.
By ensuring the same, you will not only reduce wasteful time on tracking unnecessary investments or expired policies, but will also be able to maximise your returns and enhance the value of your portfolio.