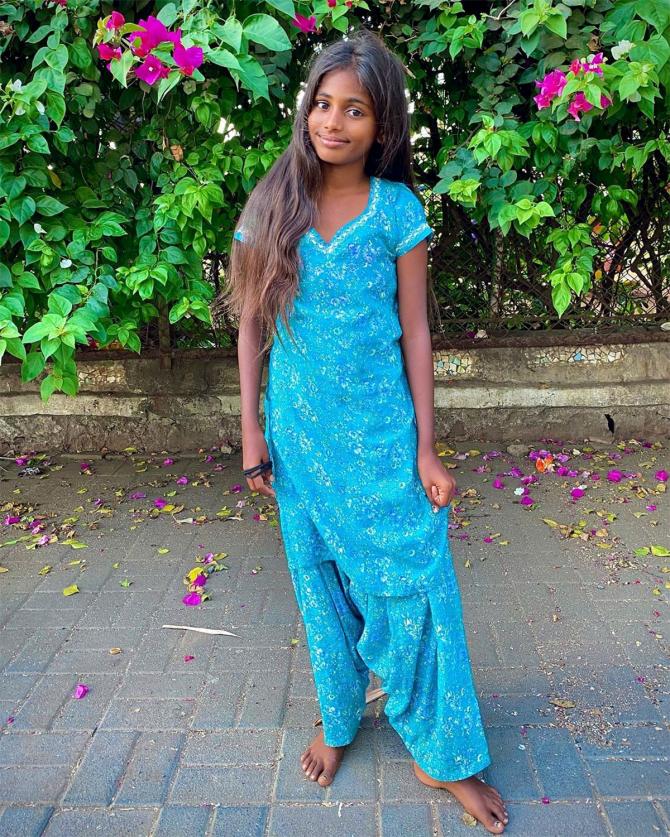 At 12, Maleesha Kharwa is a model in demand -- her impressive catwalk videos (external link) and stunning photoshoots on Instagram are all the proof one needs.
She has already landed her first cover -- The Peacock Magazine's October issue -- and aspires to become a professional model.
Her beauty is undeniable; her dusky complexion, flowing hair, beautiful eyes and smile can easily make hearts melt.
An Internet sensation, this moment is unreal for Maleesha, who lives in a slum in Bandra, north west Mumbai.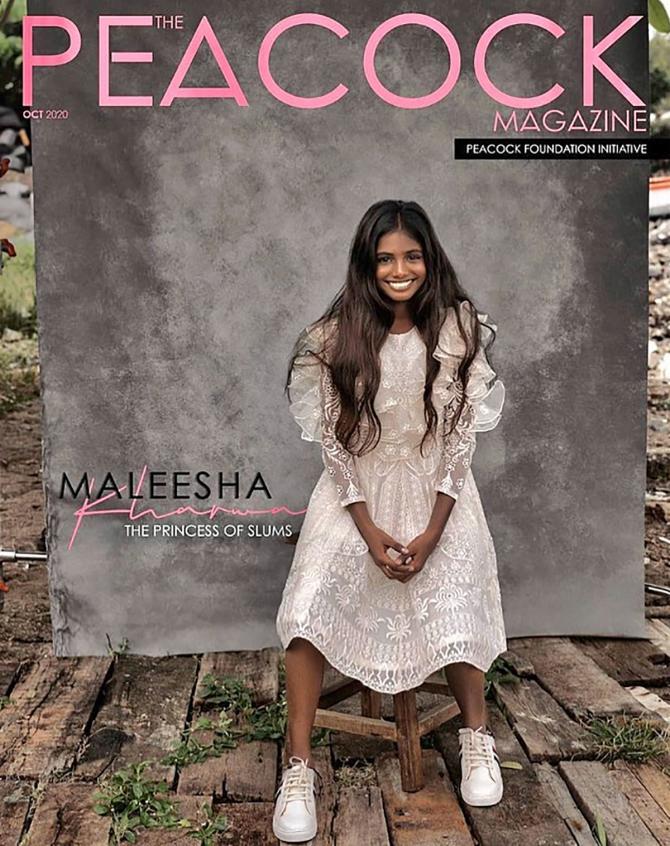 A Class 6 student, Maleesha attends a local municipal-run school and her favourite subject is English.
According to her father, she's good at studies, and given the lockdown, she has been attending online classes.
Her journey to get to this point was not an easy one.
Her life is ridden with difficulties -- there are times when Maleesha and her family haven't had enough to eat.
Sometimes it can be hard for them to get water-- every morning she walks 15 minutes to get a jug of water.
To survive in Mumbai, her father tries doing odd jobs so that he can feed Maleesha and her brother.
Her family sleeps on a mattress by the seashore and that's where they eat and bathe too.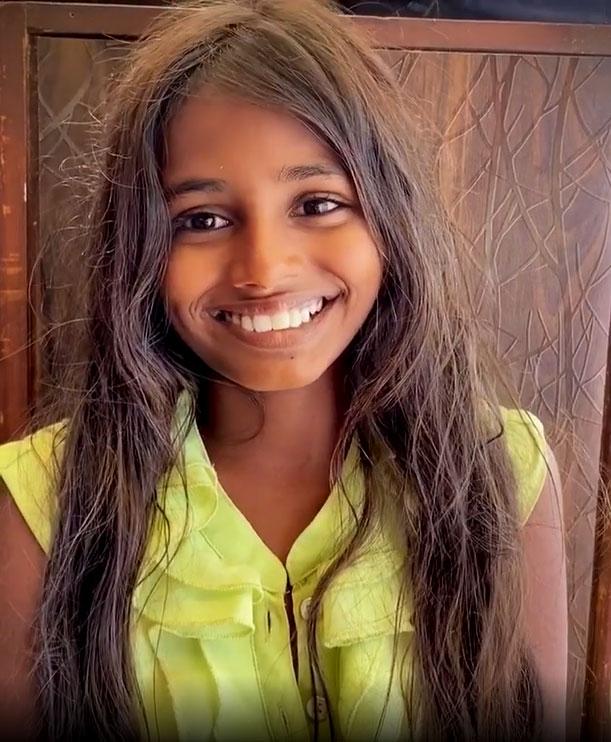 It was her meeting with Step Up 2: The Streets Actor Robert Hoffman earlier this year, that got people to notice Maleesha and earned the moniker 'The Princess From The Slum'.
Hoffman, who met her during his visit to Mumbai -- just when it was hit by coronavirus -- shared a video of Maleesha and asked his fans and followers to help make a career for her.
The actor's post was liked by over 100,000 people and that's when Maleesha caught the attention of people across the world.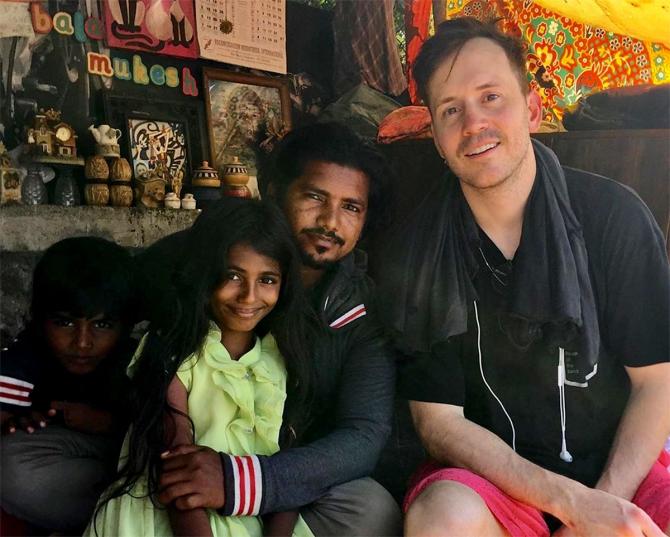 Her story, which has just begun, is one of hope -- a proof that there can be a spark of happiness in the gloomy times we live in.
At a young age, she is an inspiration for young girls in her neighbourhood who want to dream big and make their dreams a reality.
'I feel so very grateful, excited and responsible to help share her journey with the world,' says Hoffman who has also started a fundraiser for Maleesha.