Their skills on the field are awesome and their looks easy on the eyes.
Bend aside Beckham.
As France take on Belgium in the first FIFA World Cup semi-final this evening and England encounter Croatia on Wednesday evening, Anita Aikara looks at the four teams to come up with 11 hotties who have serious soccer skills and rank high in the looks department.
Now you have not one, but 11 very attractive reasons to watch the semi-finals.
Feast your eyes, folks!
1. Olivier Giroud, France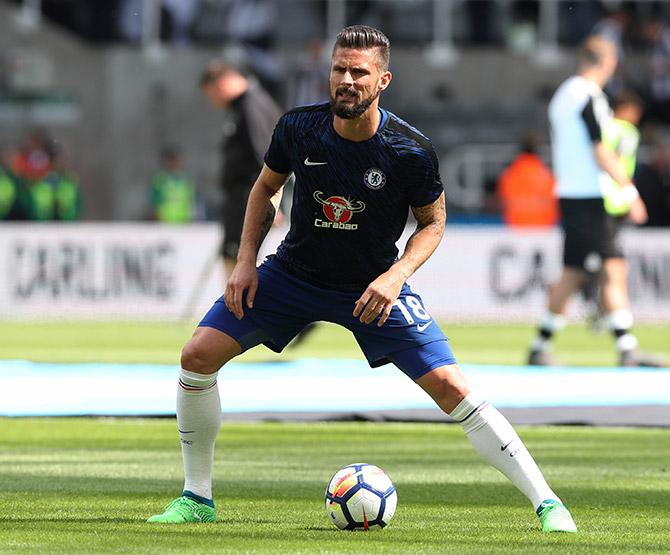 Difficult to fathom how someone can look so good even while sweating it out on the field.
Olivier has been sporting a beard for the World Cup, and that enhances his oomph appeal.
The photogenic striker has a religious streak and has Psalms from the Bible tattooed on his arm.
If Lady Luck favours the Gauls, this hottie could be breaking Belgian hearts.
2. Antoine Griezmann, France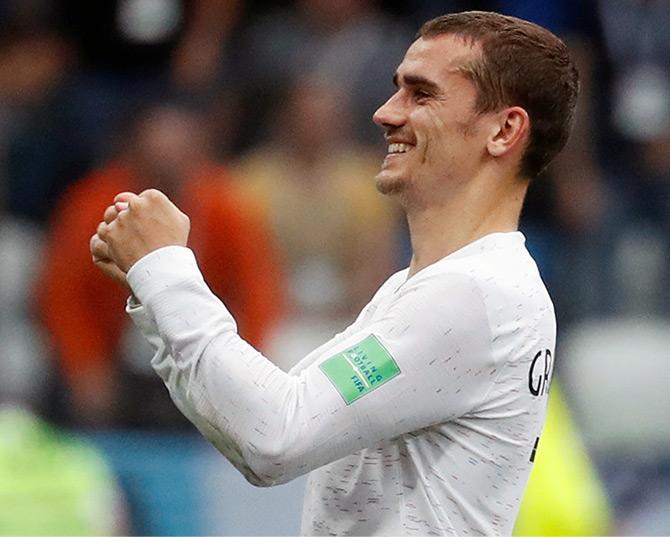 Fans were disappointed when Antoine cut off his gorgeous hair.
Even with his short crop, he is a delight to watch -- that angelic smile never fades.
Antoine idolises David Beckham and wears full sleeve tees like the ones Becks favoured.
He also chose jersey number 7 just like the Englishman.
And opponents at the receiving end of a Griezmann free kick know only too well that the lad can bend it just like Beckham.
3. Marko Pjaca, Croatia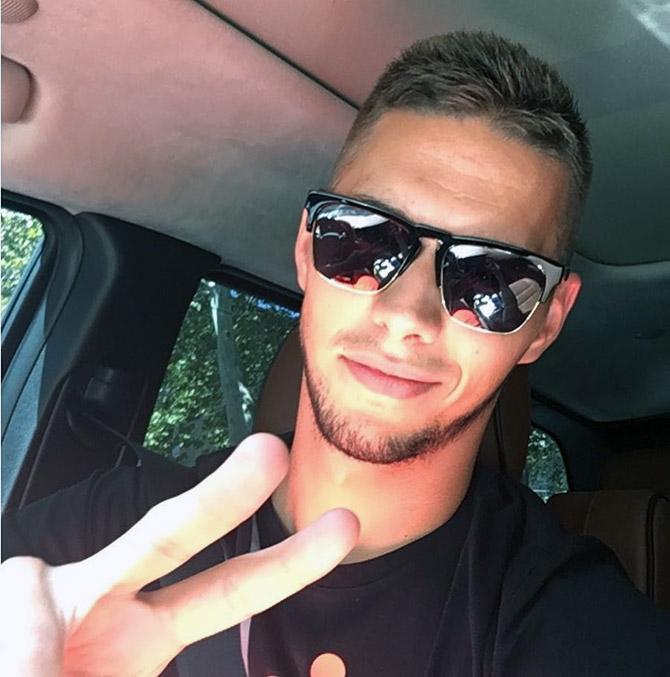 The cuteness meter just lights up when Marko arrives on the field.
The winger can dribble the ball at lightning speed, has a ferocious right foot and is much blessed in the looks department.
Just watch him smile, and you'll know what we are talking about.
4. Ivan Rakitic, Croatia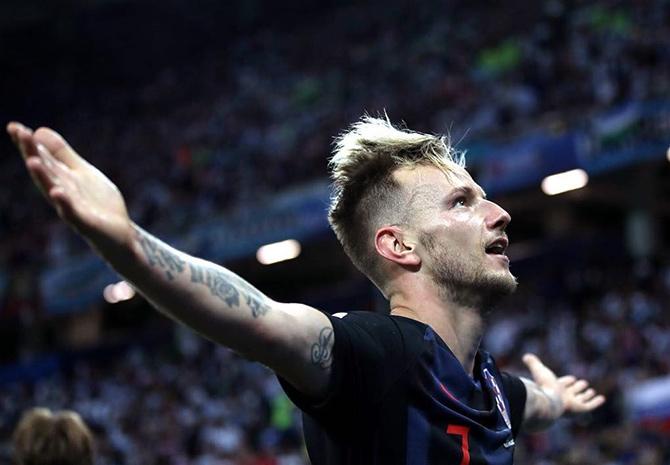 I hope England doesn't stop Croatia in the semi-final. I so want to see Rakitic in the final.
The attacking midfielder plays his football for FC Barcelona and that's where he gets his Spanish flair from.
5. Vedran Corluka, Croatia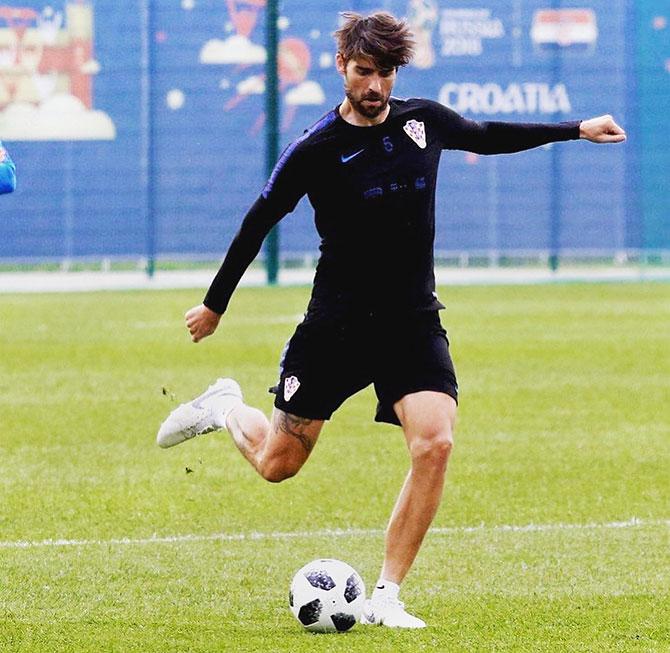 If it was an offence to look so HAWT, Corluka would be in a Russian gulag by now.
The camera simply loves him, and so do fans.
It's impossible not to follow his trail on the field given his boyishly handsome looks.
The Croatian is a huge Harry Potter fan and has a tattoo of the Deathly Hallows on his left wrist. I like!
6. Ruben Loftus Cheek, England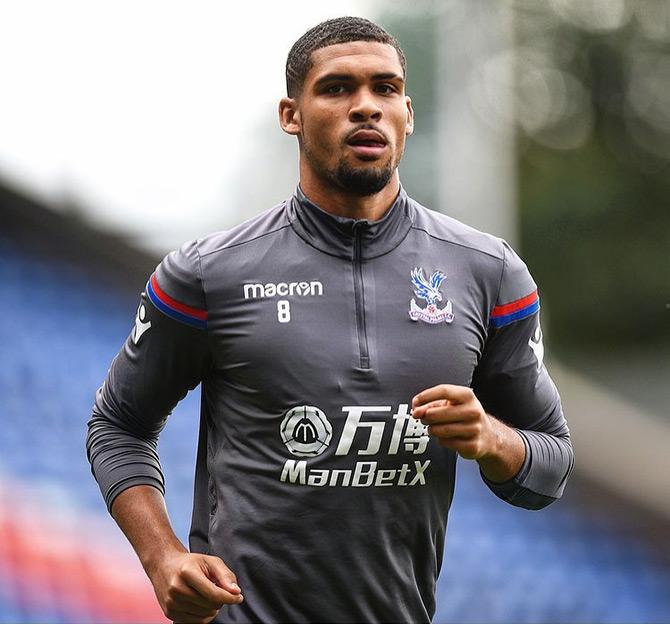 Ruben has an inspiring journey -- and an equally impressive name -- from street footballer to one of England's great hopes to lift the Cup.
Add to his chiseled jawline, deep-brown eyes, athletic built -- he is 6 ft 3 inches tall -- and there's a star in the making.
The midfielder has women swooning and according to The Sun newspaper, 'his looks seem more suited for the pages of GQ magazine than a football pitch.'
7. Jordan Henderson, England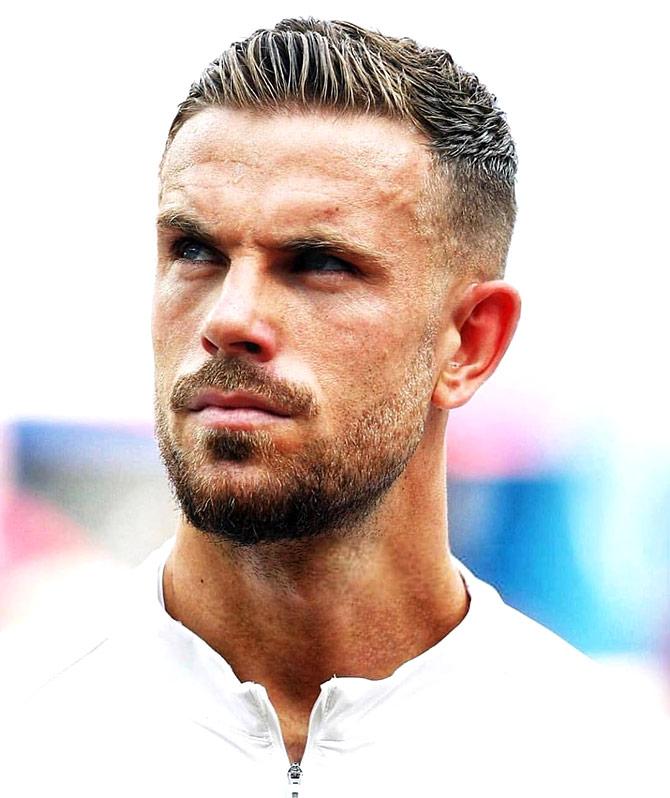 When Henderson is on the field, you don't care who he is playing against. You just want to see him win.
No matter which end the action will be during the semi-final, women will definitely have one eye on the mid-field and this good looker!
8. Harry Kane, England
English hopes of winning the World Cup for the first time in 52 years lie majorly with Captain Kane who has lived up to expectations with a hurricane of goals -- Harry is the highest scorer in the World Cup so far.
Harry has an uncanny resemblance to Ryan Gosling, methinks, and that says a lot.
His chiseled game and chiseled good looks ensure that all eyes are on him when he is on the field.
9. Nacer Chadli, Belgium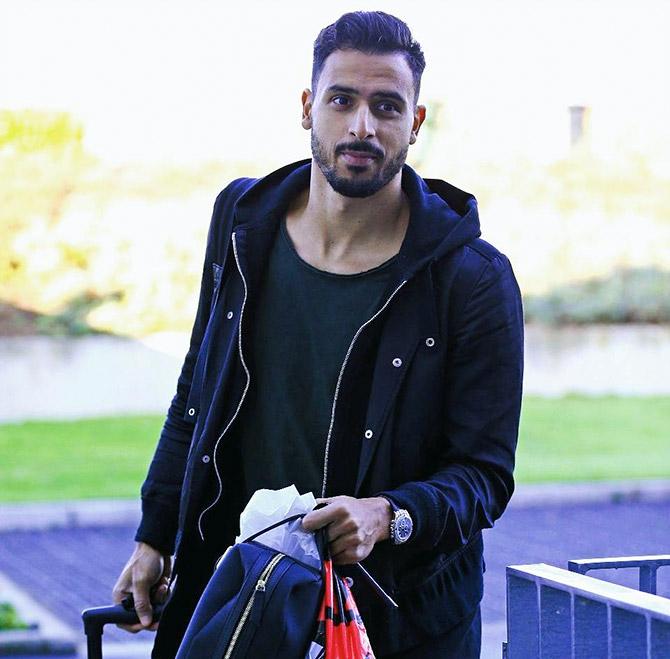 The Belgian is eye-candy.
Back in 2014, he caused a sensation by posing nude on the cover of Cosmopolitan UK.
His 'body is his tool', he says, and that's earned him 274,559 followers on Instagram.
10. Axel Witsel, Belgium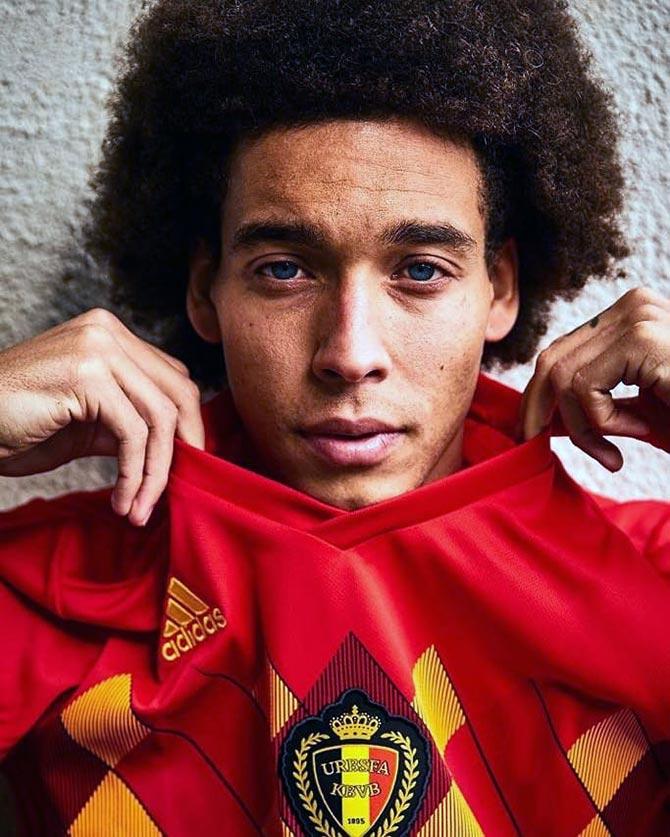 Aside from his killer game, the Belgian right winger can make women go weak at their knees with his good looks, Afro-style hair and blue eyes.
Once the World Cup ends, I'd like to see him star in an Avengers-type movie or a Game of Thrones kind of telly series.
11. Eden Hazard, Belgium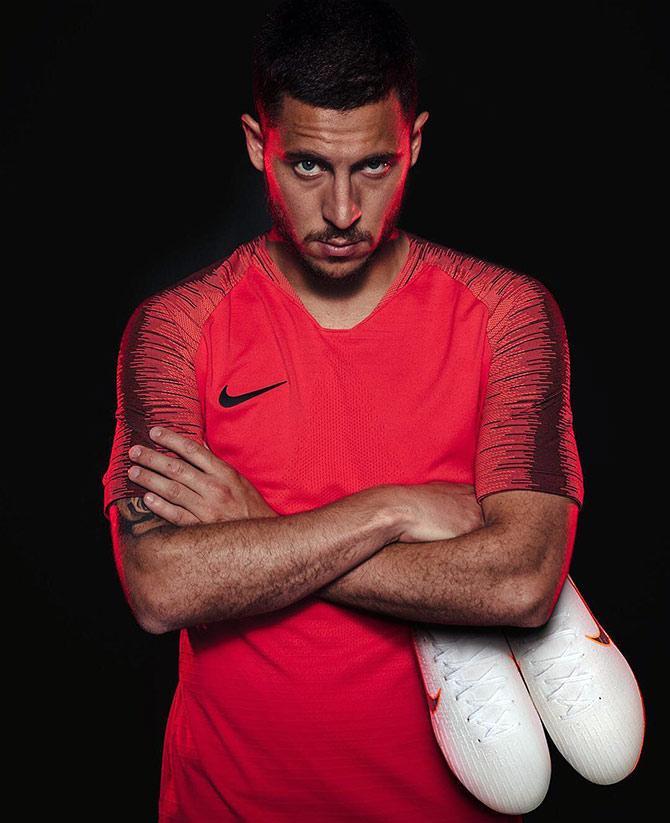 Eden is electric, no question about it.
This sweetheart once brought tears to the eyes of a 79-year-old Belgian fan by sending her a signed T-shirt and a video message.
The French need to watch out for him on Tuesday evening -- he is that good!
It wasn't easy shortlisting these hotties and if you think we missed out your favourite hottie, do let us know in the message board below.