'Even though you may see me on posters, walking on the ramp and attending talk shows, I am not as rich as you may want to believe.'
'I don't live in a fancy bungalow or own a vehicle. '
'I live in a rented flat. I don't have a permanent job.'
'My father and brother have passed away and I have a four-year-old daughter to take care of.'
Activist, motivational speaker and acid attack survivor Laxmi Agarwal -- who has inspired Deepika Padukone's next movie, Chaapaak -- talks about her 'not-so-glamorous life', her daily struggles and how she's preparing herself for the future.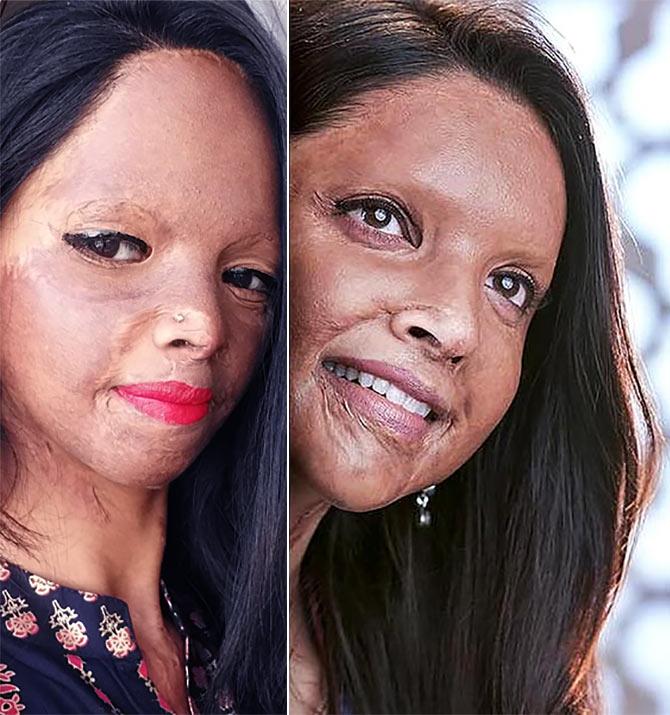 A few days ago, Deepika Padukone took to social media to share the first look from her upcoming film, Chaapaak.
Directed by Meghna Gulzar, the film is inspired by the real-life story of acid attack survivor Laxmi Agarwal. The attack took place in 2005 when she was just 15.
Laxmi, who received a "decent amount" for the film, is excited that Chaapaak will bring to light the story of many survivors like her. Speaking over the telephone from her home in Laxmi Nagar, Delhi, where she lives with her four-year-old daughter, Pihu, she tells Divya Nair/Rediff.com that she hopes the movie will "create a positive change in the perceptions and attitudes of society".
The 28-year-old also reveals that there is a lot of struggle and pathos underlying the rosy pictures and videos she posts on social media.
You are no longer a part of Chaanv Foundation and Sheroes. What happened?
We had some disagreements. I am not directly working with the team but they will always be a part of me. They are like children I gave birth to.
I have told them that whenever they need me or my help, I will be there for them.
How have things changed for you in the last few years?
Some things have changed. But my dream is still the same. I want to be a singer.
The good thing is that survivors are now speaking up and registering an FIR, which wasn't the case five years ago.
Earlier, these kind of headlines would be shushed, buried in the inside pages (of a newspaper) and there would be no follow up or legal action.
But now, girls are completing their education, getting married, being accepted in families.
Sadly, the (over-the-counter) sale of acid hasn't stopped.
Even today, you will see many unlicensed shops selling acid without any fear of the law.
When you interact with survivors, what are the concerns they share with you?
There is a lack of good counsellors who can talk to them in the way they want to be heard.
An accident like this can have deep-rooted consequences on the mind and body. It is hard for people to get over the idea that beauty is much beyond your physical attributes.
There are survivors who are at extreme ends of the spectrum. Some of them are depressed, some want to commit suicide. There are others who seek revenge and extreme punishment.
They need someone who can sit down with them, have a heart-to-heart chat and discuss solutions and ways to help them recover from the tragedy.
It's a long process.
You need patience, will power and determination to be able to help and motivate them every day, day after day.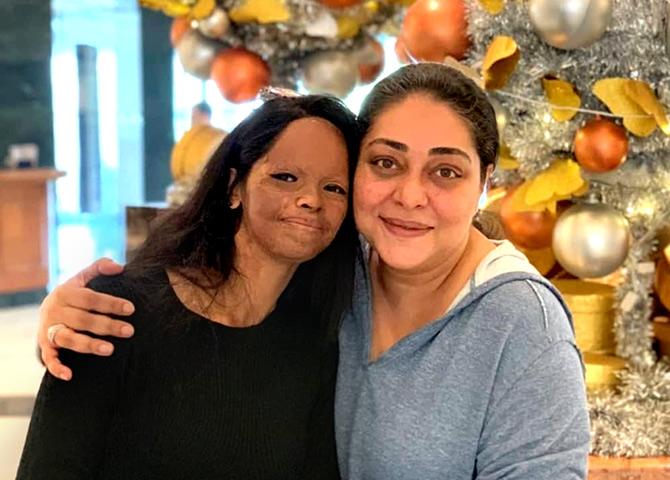 You also speak to a lot of youngsters. What do you tell them?
I feel a lot of youngsters today suffer from depression.
We are currently living in an Android world where people spend most of their time chatting and checking messages on WhatsApp and Facebook.
If you look around, everyone is engrossed by their phones.
There is no real person you can talk to.
This is a very unhealthy trend that is leading to depression, insecurities and bottled-up emotions.
Technology is good but it is very important to switch off and be real. To have real conversations, to talk to your friends, family members, to do activities together, to be more observant.
Talking to each other is a great moral support. It can help you identify and solve problems.
That is what I tell youngsters in my motivational talks.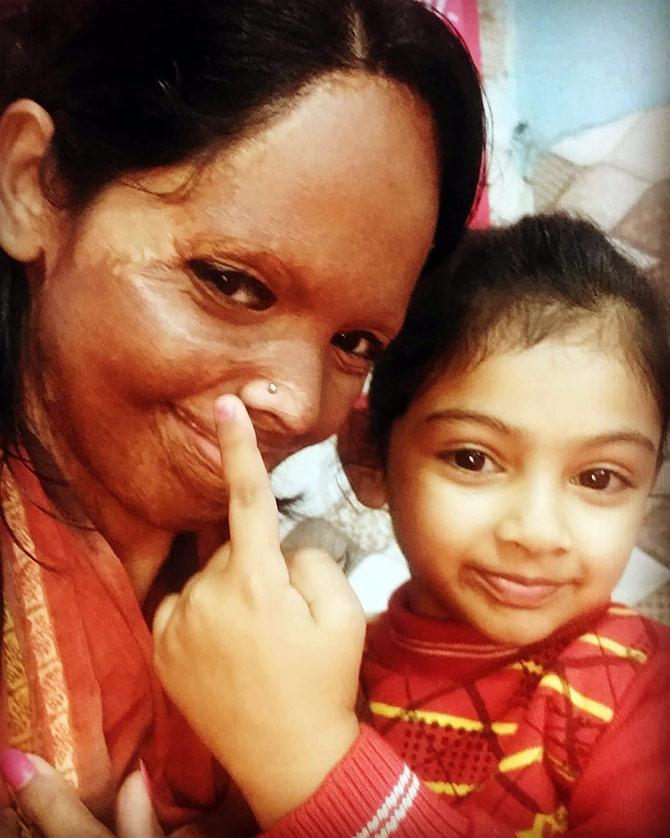 There were reports that you are facing a financial crisis. Is it true? How are you dealing with it?
People find it hard to believe, but it is true.
A few months ago, when a journalist friend wrote a story that I was asked to vacate my flat, (actor) Akshay Kumar gave me a cheque of Rs 5 lakhs.
There are people who hesitate to spend Rs 500 on a person they don't know. But I have also seen absolute strangers donate small sums of money into my account.
I will not deny that I received a total of Rs 50,000.
While I am thankful for all the help, kind words and support, the fact is I am still looking for a job.
I want to work and get paid like everyone else.
I didn't initially like the idea but now I have started to charge organisers for talk shows.
If they are benefiting in some way, I feel I deserve to be rewarded too.
At the same time, if I understand that it is for a good cause, I happily attend and support for free.
Do you think being a public figure has worked against you?
The kind of questions people ask me has made me realise that there are a lot of misconceptions about activists and survivors like me who are in the public eye.
I'd like to clarify that even though you may see me on posters, walking on the ramp and attending talk shows, I am not as rich as you may want to believe.
I don't live in a fancy bungalow or own a vehicle.
I live in a rented flat. I don't have a permanent job.
My father and brother have passed away and I have a four-year-old daughter to take care of.
Like any mother, I want to be able to provide quality education to her. For that I am willing to work hard, but I need a permanent, dignified job that will secure our future.
I can't be asking for help and be dependent on people's sympathy for long.
Have you tried applying for a job? Why haven't you been able to find one?
It may sound funny when I tell you that, even though I am an activist, I wasn't aware that the High Court had passed a judgement a few years ago to provide employment to acid attack survivors.
When I got a call from some authority to check if I wanted to apply, the deadline was so close that I couldn't have made it.
Also, since I have only passed Class 10, the opportunities available to me are limited.
In the last decade, however, I have developed a natural flair for counselling.
I am a social worker. I have spoken to countless survivors, helping them get rid of suicidal and depressing thoughts, giving them hope to lead a dignified life.
Why can't the government consider my talent and give me a job that best meets my abilities?
Some people have come forward and offered me jobs after realising my circumstances. But I don't want a job out of sympathy or philanthropy.
Given our physical disabilities, some of us may not be able to cope with a 9 to 5 office job. The work environment has to be flexible and sensitive enough to accommodate us without being judgemental.
In case of survivors like us, the government must try and work a way around this.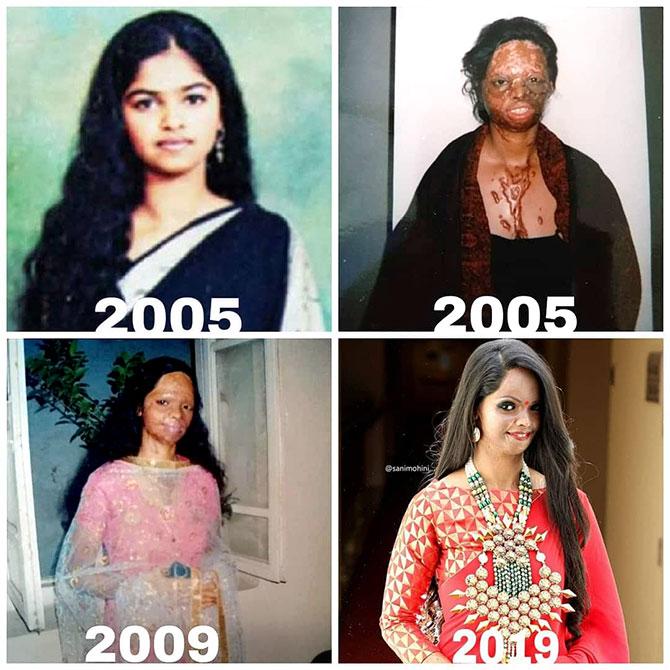 How do you think the government can help change the situation for good?
First and foremost, the government needs to execute the existing laws (offering employment to acid attack survivors, restricting over-the-counter sale of acid) and bring in more accountancy.
In fact, government ko sharm aani chahiye (should be ashamed) because we are victims of a failed system.
I am the first person to file a PIL (public interest litigation) against over-the-counter sale of acid attacks.
Pata nahi unki kya aisi hichkichahat hai ki woh hume job nahi dena chahte (I wonder what is stopping them from giving us a job).
There are jobs for the disabled, for widows, but not for us. Why?
Despite all the support and love, if I am struggling, it says so much about the countless, nameless survivors out there who don't have a voice.
What are you currently fighting for?
My fight is for equality. I want people to dig deeper into the source of this heinous crime.
It takes a few seconds to pick up that bottle and fling the liquid on someone. The scars are permanent. The damage is irreversible.
I want to remove the tezaab (acid) from their minds.
I want to educate people in our society to raise our girls and boys with equal love and respect. Never compare or disregard one for the other.
I also want to change the definition of beauty.
I'd like to tell all those people who are suffering, facing injustice or feeling insecure that it is your courage, love and will to survive against all odds that makes you truly beautiful.
I am a survivor and so are you.
In your opinion, what can we really do to help survivors?
Don't victimise them or treat them with sympathy.
Talk to them; ask them what their dreams and immediate needs are.
Rather than donating a lumpsum and looking away, see if you can adopt one of them and support his/her needs -- it could be an impending surgery, a pending course or a dream they are chasing.
See if you can pay their college fees or help them get a job so they can be independent.
What are your dreams for your daughter, Pihu?
I want to be a good friend to her when she grows up. I want us to be able to share everything without holding back anything.
The best part is she is growing up watching a fight for a cause. She is learning to be sensitive to people; she is exposed to the importance of understanding them and solving their problems.
I want to raise her as an independent woman and help her fulfil her dreams.