Their spirit and courage has not been dented.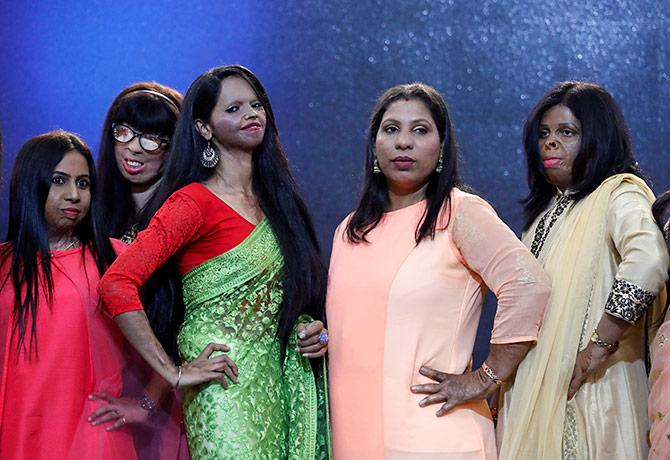 Photograph: Danish Siddiqui/Reuters
Several women acid attack survivors from the NGO Acid Survivors and Women Welfare Foundation (ASWWF) tried to spread this message as they walked the ramp at a fashion show at Mumbai to sensitise people to stop such crimes and launch a campaign against illegal sale of acid.
Laxmi Agarwal, an acid attack survivor and a TV host who speaks for the rights of women who have gone through a similar ordeal, said her scars are a reminder of the narrow-minded approach of the society.
However, her grit and determination to live keeps motivating her everyday.
'As an acid attack survivor, it was and it is a challenge to start everything from zero.
'It's difficult to concentrate on anything when a part of your body is still burning from inside,' said Agarwal, who was a guest at the fashion show.
Nevertheless, she felt there was hope to create a safer society that gives equal opportunities to everyone.
'We are proud to be women and no one can rob us of that title, which stands for love and peace,' she said.
Also part of the fashion show was acid attack suvivor Reshma Qureshi, who has walked the ramp at the New York Fashion Week.
Take a look at some pics from the event.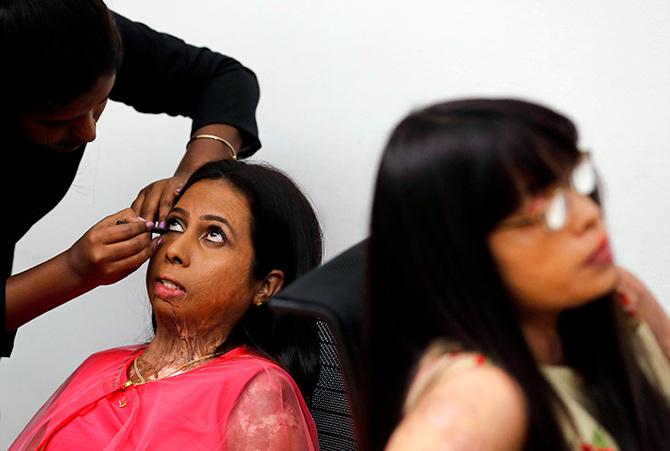 An acid attack survivor has her makeup done backstage as others wait prior to a fashion show.
Photograph: Danish Siddiqui/Reuters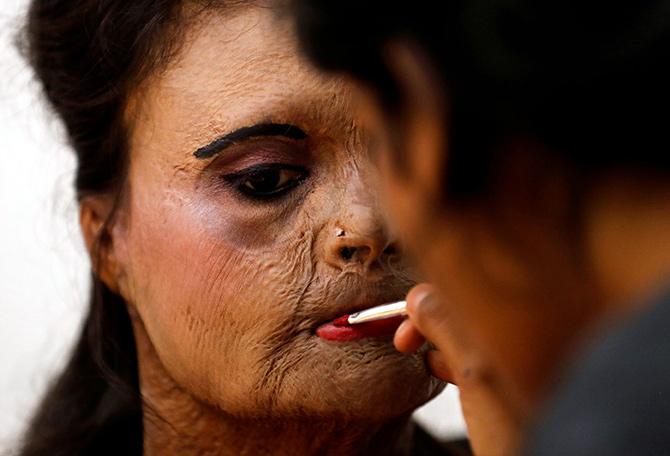 They left behind their dark past and put up a brave show.
Photograph: Danish Siddiqui/Reuters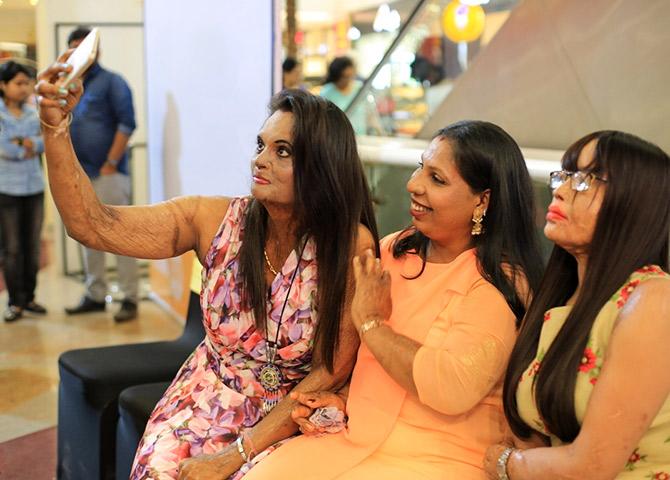 The women pose for a selfie before the show starts.
Photograph: Adfactors PR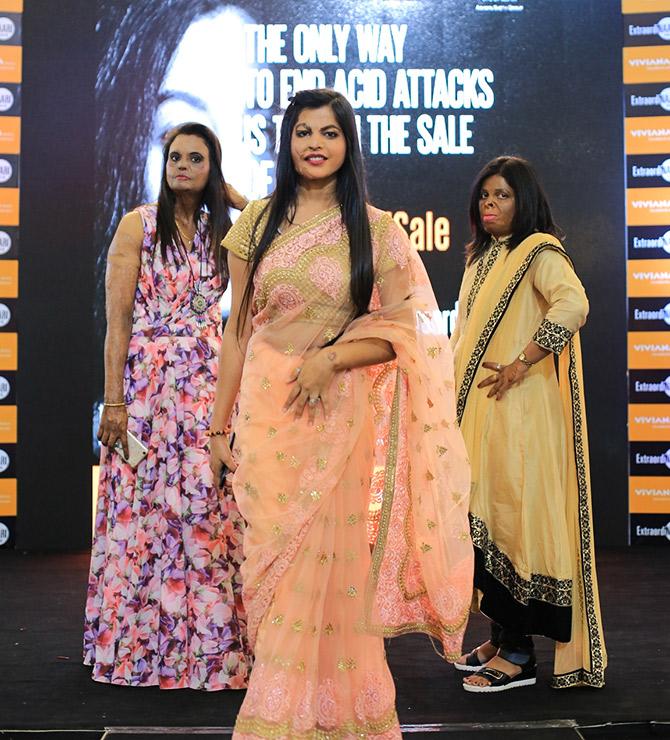 The acid attack survivors took to the ramp confidently.
Photograph: Adfactors PR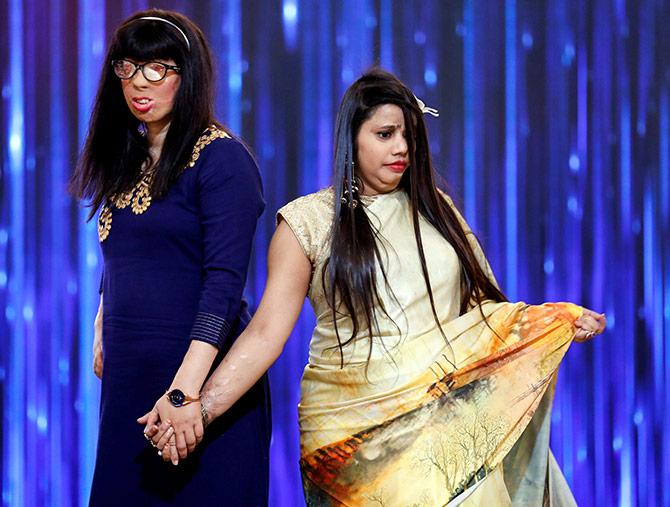 The acid attack survivors walk the ramp holding hands.
Photograph: Danish Siddiqui/Reuters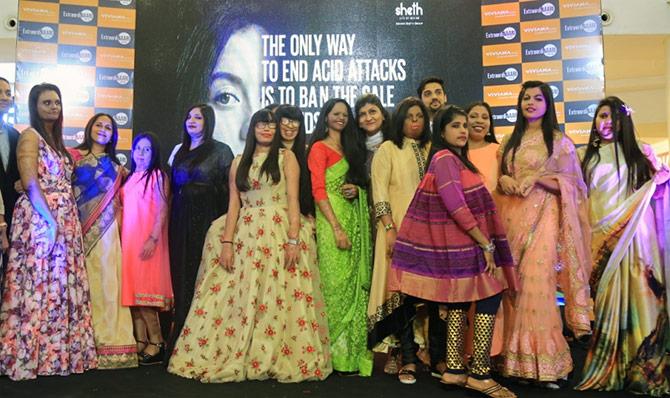 Don't they make a pretty picture :)
Photograph: Adfactors PR