The average salary offer for the top 10 per cent students hits an all-time high, reports Avishek Rakshit.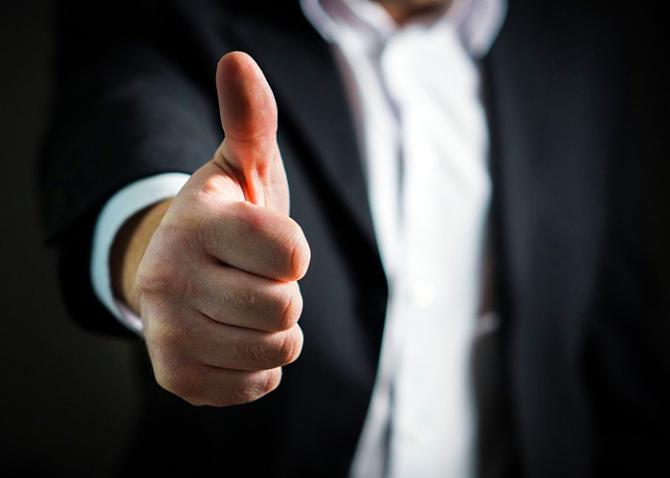 The MBA graduating batch at the Indian Institute of Management-Calcutta has registered an all-time high for average salaries for the top 10 per cent and the top quartile of the class, during job placements for the outgoing batch of 2020, at an annual Rs 54.5 lakh and Rs 41.8 lakh respectively.
The annual average salary is also a record at Rs 28 lakh, with the median figure at Rs 25.5 lakh. In all, 439 students garnered 492 offers from 136 firms.
IIM-C offered 'Dream' and 'Wait and Hold' options to its students. Recruiters could also select from a larger pool and make offers to the most suitable candidates as per their choice.
The institute adopted a platform termed 'Superset', described as enabling one to automate campus placements end-to-end and helping employers to hire from colleges across the country.
Abhishek Goel, chairperson of the institute's career development and placement office, said its introduction "made our processes even more transparent and efficient".
Continuing the trend witnessed in summer intern placements held in October 2019, the consultancy sector was the largest recruiter, with 31 per cent of all offers.
The Boston Consulting Group, McKinsey & Co, Bain & Co, Kearney, PricewaterhouseCoopers and Accenture were top recruiters in the sector.
Who Offered What
The recruiters
• Consultancy sector made 31 per cent of all offers. BCG, McKinsey & Co, Bain & Co were top recruiters
• PE-VC firms made 17 per cent of all offers, with BofA, Merrill Lynch, Barclays as top recruiters
• 30 per cent of total offers were from general management and sales departments, with TAS, AB Group, M&M as top recruiters
• 22% of all offers were from product management, IT/analytics, and operations domains; with Microsoft, Google, Salesforce as top recruiters
Marquee finance and private equity-venture capital firms made 83 offers, comprising 17 per cent of the total received. Bank of America Merrill Lynch, Barclays, Goldman Sachs, Arga Investment Management, Gaja Capital and JP Morgan Chase were among these.
General management and sales and marketing roles added to 30 per cent of total offers. Those recruiting for such roles included TAS, Aditya Birla Group, Mahindra & Mahindra, Reliance, Vedanta, TrueNorth, Hindustan Unilever, Colgate-Palmolive, ITC, Mondelez and FIIT-JEE.
The other 22 per cent of overall offers were in product management, IT/analytics and operations domains. Recruiters included Microsoft, Google, Salesforce, Amazon, Flipkart, Udaan, EXL Service, American Express, HCL, UnitedHealth Group (Optum) and Mastercard.
Anju Seth, director of IIM-C, said, "Such coveted employment offers demonstrate the high value of the education here and our students' skills and capabilities."
IIM-C was established as the first national institute for postgraduate studies and research in management by the Centre in November 1961, in collaboration with the Alfred P Sloan School of Management, the government of West Bengal, the Ford Foundation and Indian business.