We had asked you, dear readers, to tell us how you're keeping your kids busy indoors during the COVID-19 lockdown.
Rediff reader Jessy Suresh, 41 reveals how she got 14 kids from across the world to creatively reuse an old bucket.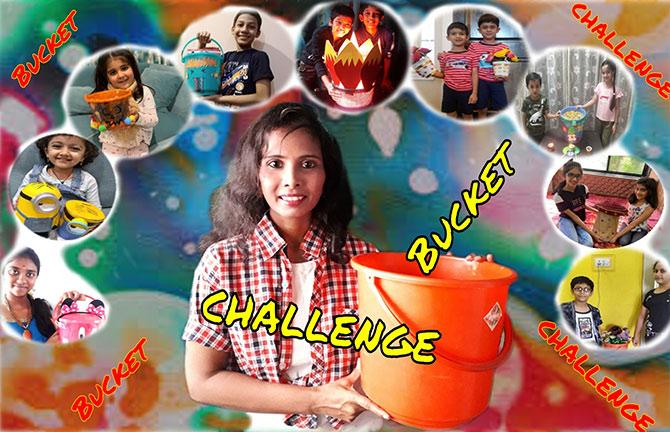 The challenge was simple: To design a bucket without damaging its structure.
Jessy Suresh shows us what these kids pulled off!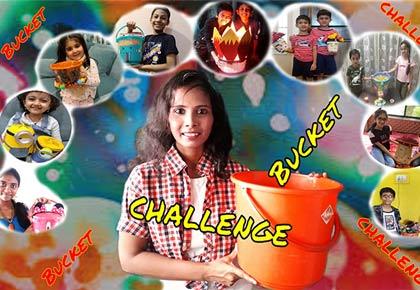 ---
Dear readers, tell us how are you keeping your kids busy at home?
Are you playing games, painting together or cooking?
If they love to write, paint, sketch or craft you can send us their most interesting artworks.
Send us your photographs, ideas and videos on getahead@rediff.co.in (subject: Keeping kids busy) along with your name, your kid's name/s, ages and location. We'll publish the best responses right here on Rediff.com.