People were both happy and angry about her 'modest' appearance.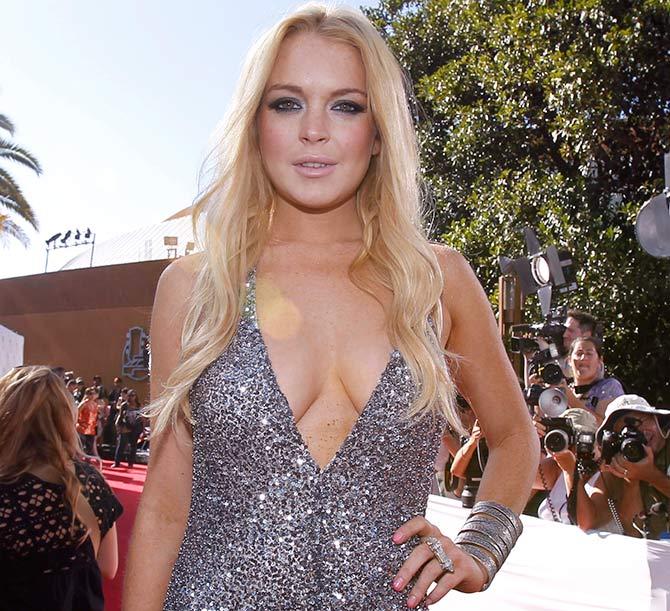 Lindsay Lohan at an awards event some years ago.
Photograph: Mario Anzuoni/Reuters.
While the rest of the glitterati, including Queen Elizabeth II, thronged the front rows of the London Fashion Week, Hollywood star Lindsay Lohan was spotted at the London Modest Fashion Week.
What would have been an otherwise unremarkable visit hit the headlines because she showed up wearing a hijab.
In an Insta story posted before the event, Lohan showed herself trying to learn the 'traditional Saudi wrap'.
'I think it needs [to be] a little bit more tighter in the [back]. I don't want it to come off and show too much,' the actor, who is now known more for her troubled past than her body of work, told the hijab-tutor.
Lohan, who is reportedly working on an all-female movie in Saudi Arabia, later told BBC Minute, 'Fashion doesn't always have to be so naked and can be adventurous and still beautiful, with a strong group of women behind it.'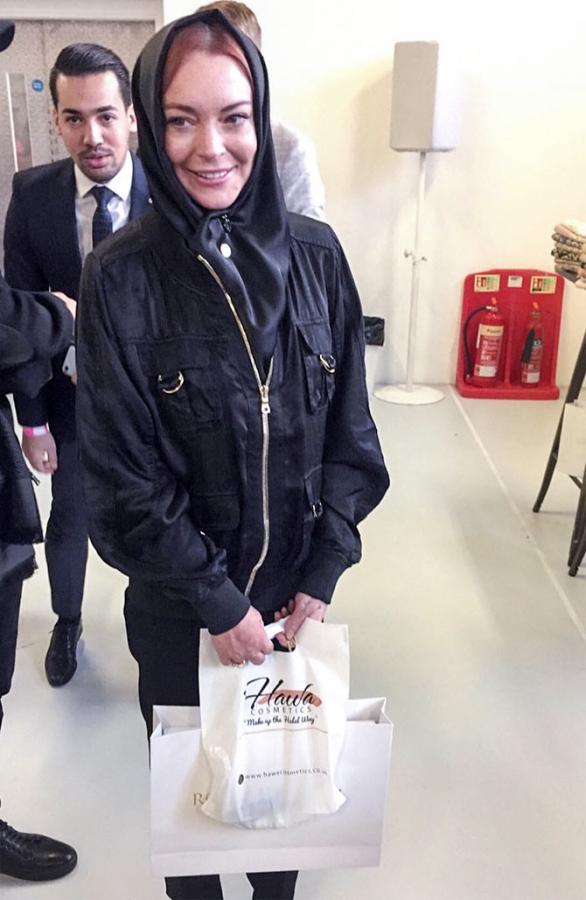 Lindsay Lohan at the London Modest Fashion Week where she also stopped by the booth of the halal/vegetarian/vegan makeup retailer Hawa Cosmetics and told them she was into 'halal' make-up.
Photograph: @hawa_cosmetics/Instagram.
Though Lohan's decision to wear the hijab was not a complete surprise -- she has expressed an increasing interest in Islam since 2017 and worn a hijab before -- her styling this time received mixed reactions on the internet.
While many applauded her, others were angry because they viewed it as promoting what they consider an oppressive attire.
'It amazes me how the western civilization sees wearing the hijab as an act of liberation and empowerment while women in Iran are removing their hijabs off as a protest, meaning the hijab is actually a sign of oppression in muslim countries,' one Twitter user said.
Another accused Lohan of 'normalizing Islamic misogyny'.
And when she turned up at another event at the London Modest Fashion Week in a hijab and a Lindsay Lohan Rocks Leather Dress, yet others pointed out that Lohan herself was confused.
'Lindsay Lohan seems seriously confused, vis a vis the intersection of Islam and BDSM-lite with the hijab and ill-fitting leather minidress,' one Tweet said.