Fadderbaba is a stark look at the tragedy that rules the lives of tribals in rural India, says A Ganesh Nadar.
Illustration: Uttam Ghosh/Rediff.com
Fadderbaba is a novel about life in the Naxal-dominated belt in rural Maharashtra. It gives readers firsthand information about the life of the Warli Adivasis who live here, the exploitation they suffer and how their land is stolen by industrialists in cahoots with politicians.
This well-written tale features three brothers -- Tom, a priest and college principal; Dick, an idealistic priest (incidentally, author Myron Pereira is a Jesuit priest) and Harry, a dishonest builder.
Dick works among the Warli Adivasis and wants them to improve their lives without depending on the Communists, antagonising the latter in the process.
Matters come to a head when a state minister, the local MLA, Harry and a cop collude to grab tribal land for a new project.
The have an endless supply of goons who are ready to go to any extent -- including rape and murder -- for money.
They gang up against Dick and embed a spy in his organisation. They try to convince Tom that Dick is stepping beyond the boundaries of his duty by getting involved in 'politics'.
Any government servant who tries to help the tribals is transferred. They force a journalist, who is a source of support for Dick, to leave the area.
Fadderbaba paints the police force in a bad light, underlining their apathy by showing how the rape and murder of an underage tribal girl doesn't even warrant an FIR.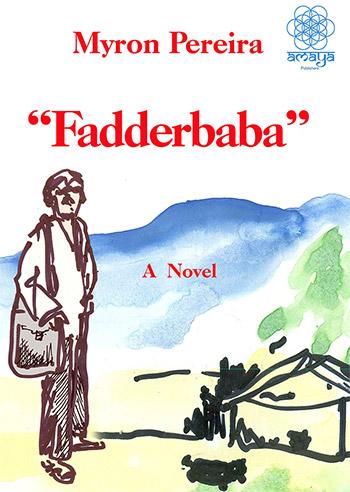 Pereira has an interesting way of detailing his characters. We don't see them as their action unfolds; we see them in the way the other characters do.
For example, we see Father Dick through the eyes of his brothers, his co-workers, the journalist and the lady who loves him.
The way the tribals's react to provocation is described very well; it is almost as if the author is sitting there, watching them. It is clear he knows them, and these kind of situations, intimately.
The women in the book are strong and face every problems with a smile.
Fadderbaba is written with an Indian audience in mind; Pereira does not translate the Hindi bad words scattered all over the book.
Reading the book leaves you with a sense of sorrow that, even in 21st century India, money is the only god and there is no regard for human life.
Independence and freedom are yet to reach the jungles of India.
Citizens who fight exploitation are labelled 'Naxalites' and the intellectuals who support them, 'Urban Naxalites'.
Fadderbaba will appeal to those who are interested in an honest portrayal of rural India.
A Ganesh Nadar is the author of Village Voices and The School On The Hill.