The real fashionistas are here!
Text: Anita; Photographs: Hitesh Harisinghani/Rediff.com
Meet the best dressed attendees who wowed on Day Three of the Lakme Fashion Week.

MUST SEE: Lakme Fashion Week Winter/Festive 2018
Niyosha Irani,18
Student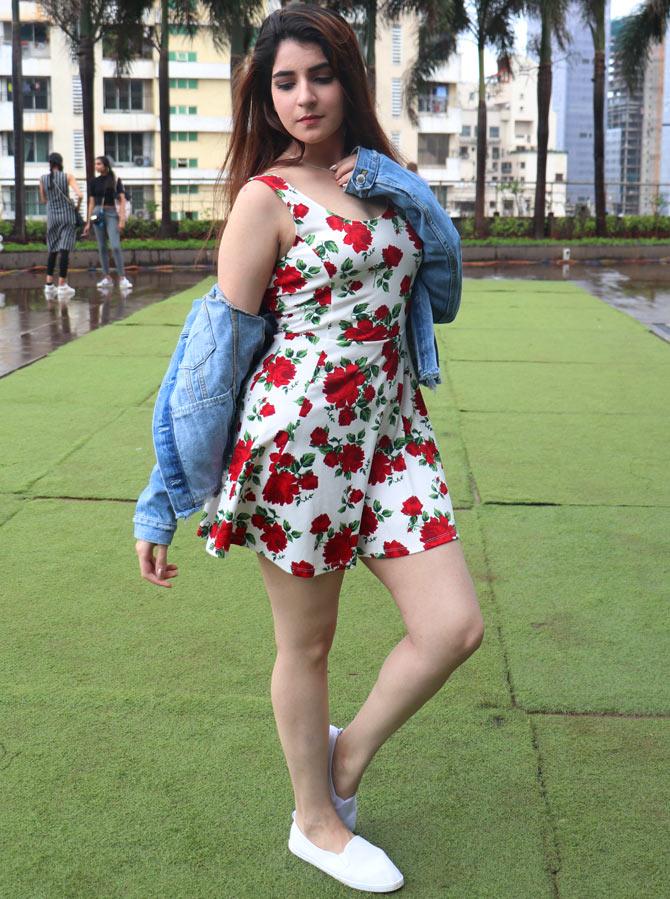 What are you wearing?
I am wearing my favourite floral dress.
I normally wear it in the summers.
Because it is monsoon, I paired it with a denim jacket, which makes my look versatile.
Fashion mantra
It is about expressing yourself.
You do dress up because you know people are warching.
But you also dress up for yourself, depending on your mood for the day.
Fashion is about being versatile.
It is not about sticking to the trend blindly.
It is also about throwing on the essence of you on every style you wear.
---
Nirmali Das, 27
Stylist, Events executive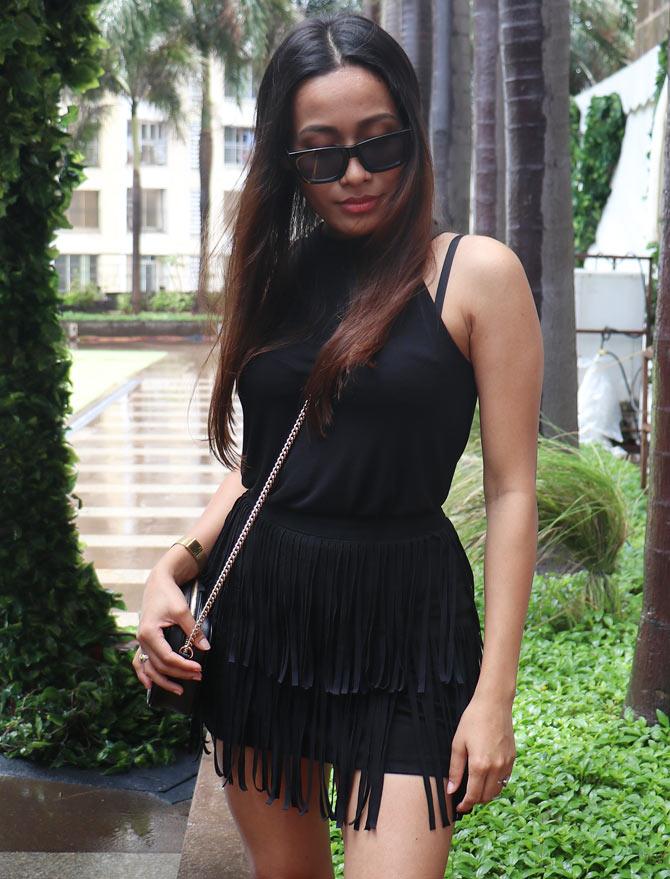 What are you wearing?
This morning I attended a show where the concept was very chic, classy and edgy.
I chose a black dress to go with the flow.
I completed my look with sunglasses and a sling bag.
Fashion mantra
I like to go minimal, be classy and look good.
It is about comfort first and then style.
Today, I chose style first.
---
Rucha Lokhande, 29
Fashion executive
"I work with a premium denim brand and handle six of their stores."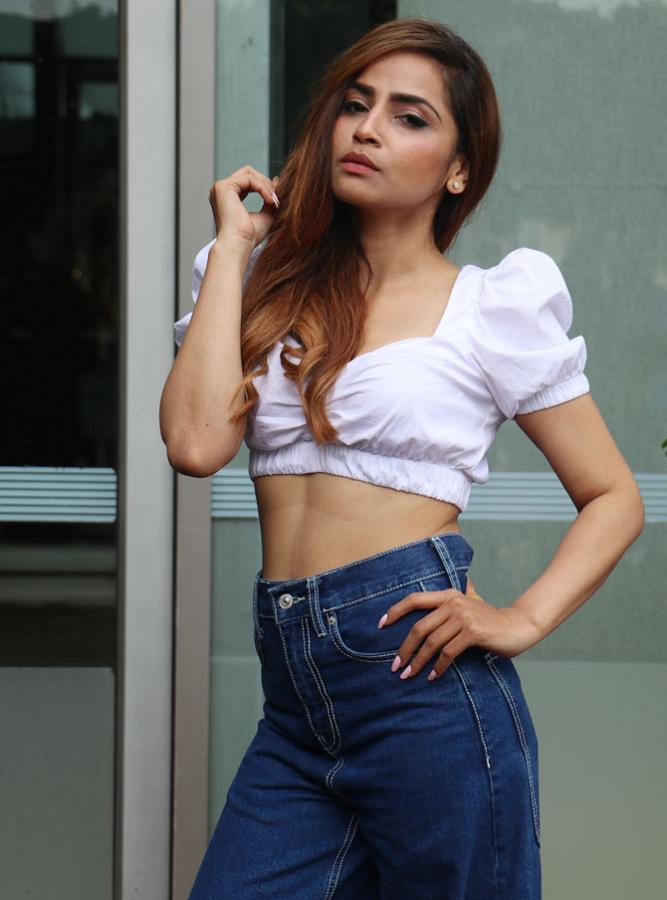 What are you wearing?
I am wearing a pair of denims and a cropped white top.
Honestly, I didn't put much thought to this look. I just wanted to wear something comfortable.
I would have loved to accessorise my look with earrings, but didn't have the time.
Fashion mantra
It is about how you carry yourself.
---
Kritiksha Gandhi, 23
"I work with BookMyShow"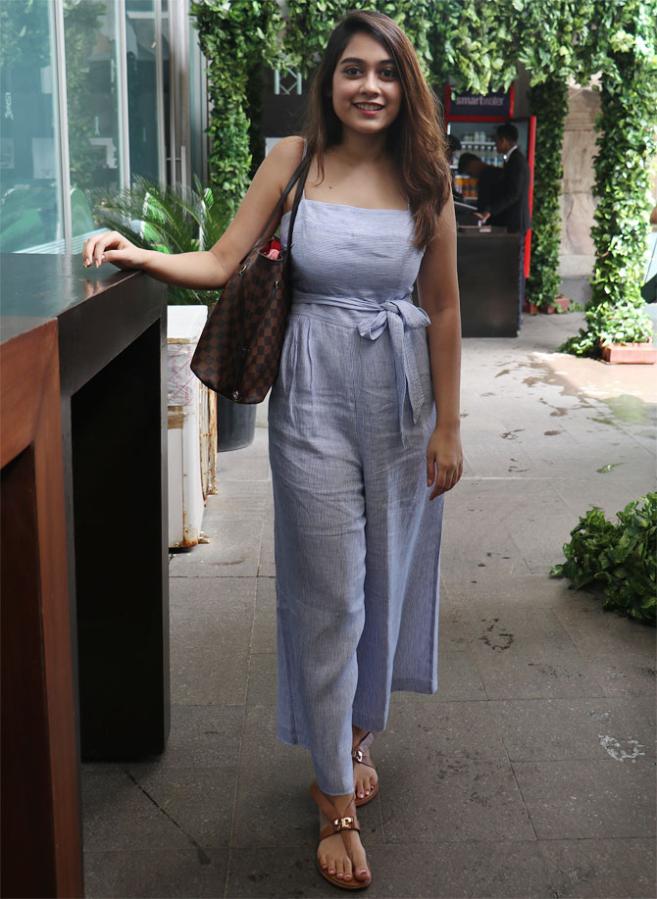 What are you wearing?
I am wearing a white and blue linen jumpsuit.
I chose it because it is comfortable and the only thing that was ironed in my cupboard.
I did my make up in the car. Whatever was in the bag is on my face.
Fashion mantra
Fashion is about looking good. But it is also more about being comfortable.
---
Roshni Fulwadiwalla, 20
Student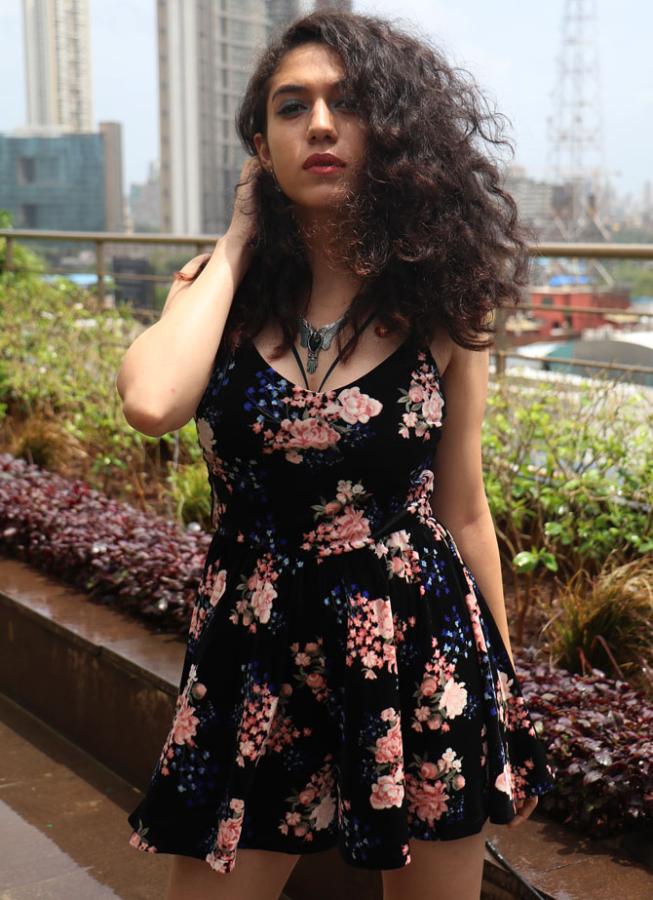 What are you wearing?
My go-to style is about being comfortable yet being stylish.
I have worn a playsuit from H&M and carried a green blazer.
I think my Swarovski neck piece is the key to my outfit. I wanted one thing to stand out, and the rest to be simple.
I chose heels from Charles & Keith.
Fashion mantra
I like minimal designs.
You don't have to wear something that screams fashion just to make a statement.
When words cannot speak, fashion is about how you can express yourself.