Italian-Brazilian model Mariana Falaschi reveals how rejection, favouritism and catfights are part of the industry.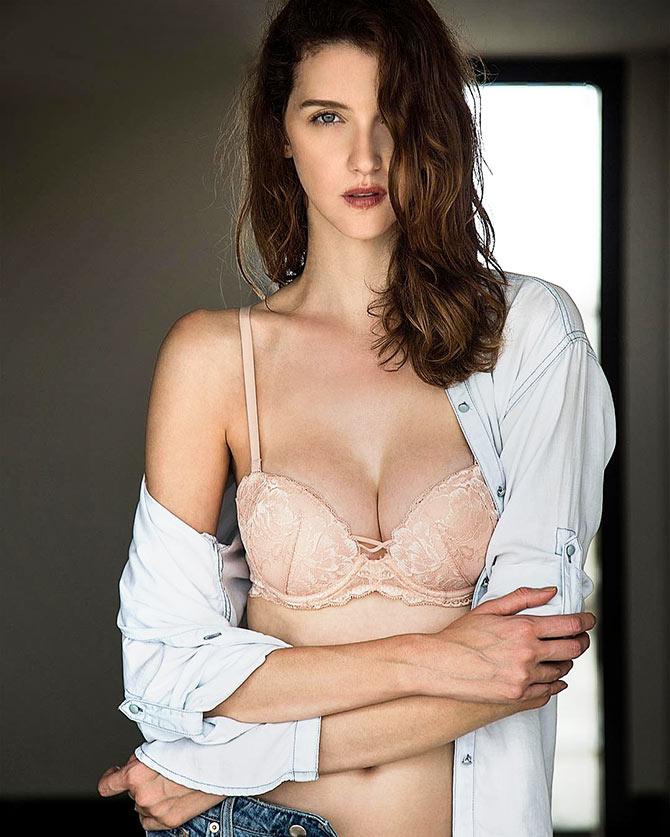 Mariana Falaschi was one of the six models who made it through the Lakme Fashion Week's winter auditions.
She recently walked for designers Ankur and Priyanka Modi at Lakme Fashion Week (LFW).
It was her first big break since she moved to Mumbai three months ago.
From being told that she is too tall for the job, to people complaining that her boobs are too small and her feet, too large, Mariana has witnessed it all.
The confident model shares her experience with Rediff.com's Anita Aikara and Rajesh Karkera.
When did you decide that you wanted to be a model?
When I was 13, everyone told me to become a model because of my height. I am 6'1".
Back then, I was very shy. So I said no.
When I was 18, I decided to become a model so that I could travel the world.
I went to a modeling agency in my country and asked them to send me abroad.
I have already been to China, Turkey, India, Italy, England, Chile and Brazil.
I am a vet by profession and I also do acupressure.
I didn't become a vet because I wanted to travel. I find it hard to do the same thing every day.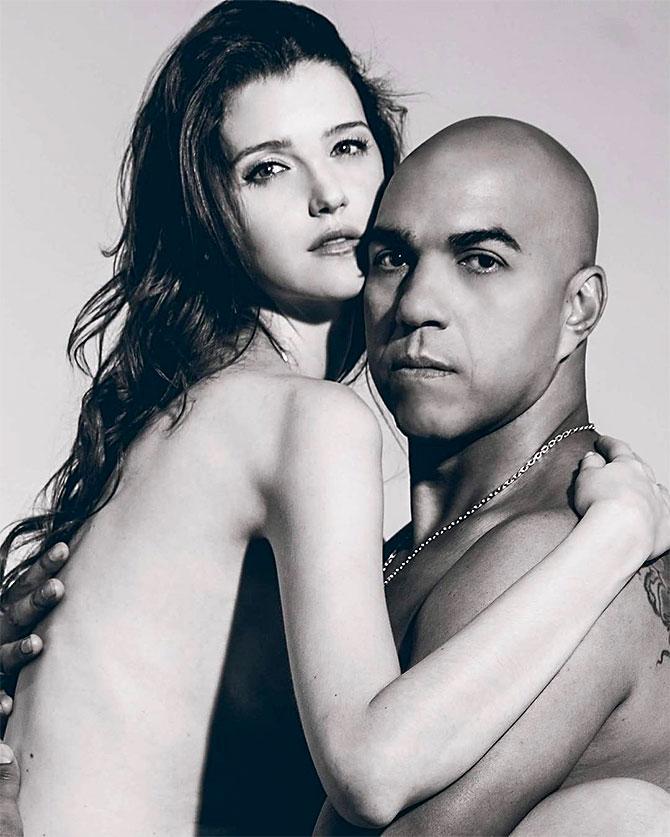 Tell us about your experience walking the ramp at LFW
I did an audition and was among the six girls who got selected. I have been working as a model for four years.
This is the first time (I am) walking the ramp in Mumbai.
The first day of LFW was very nice. I arrived at the venue at 11 in the morning.
I had to hurry a lot, because there was not enough time between the shows.
Even during the shows, every time we had to change outfits, we were just running around.
It was fun. I loved walking the ramp. I can't just explain the feeling to you.
I was nervous at the start of the show, while I was waiting with the other models.
But once the show began, everything was okay.
Throughout the show, I was afraid that my heels will come off. It was a challenge getting a grip of the shoes because they were open from behind.
The day was extremely hectic, but I had time for a quick breakfast and lunch.
At LFW, the make up is done pretty fast. It took me just two hours to get ready.
Sometimes, at international fashion shows, it can take you all day.
What if you need to use the loo when the make up and fittings are on?
Thankfully, that never happened to me.
But if it does happen, we just have to control the urge.
If there's no way you can hold on, then you need to ask someone to help you to the washroom.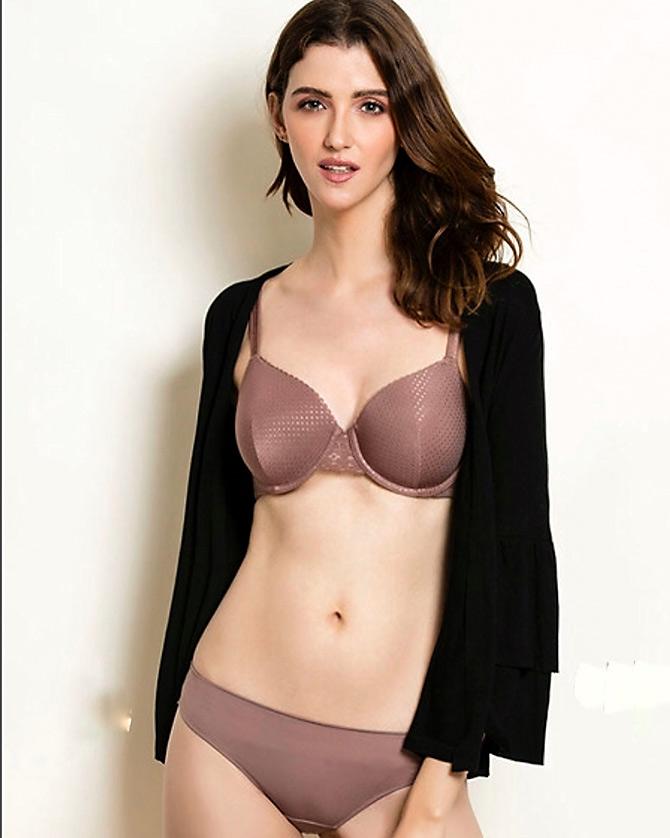 In your Instagram posts, you talk about body positivity. What was it like to wear a bikini for the first time?
When I went for the shoot, they didn't tell me it was for a bikini fashion show.
When I came to know that it was a bikini shoot, I said, 'Okay, let's do it.'
That was the first time and it was an awkward experience.
I am a shy person, and they wanted me to strike various poses.
It is very different from doing a shoot with clothes on.
The crew helped me a lot, and that made me comfortable.
Post that, I have done two more shoots.
Can two models be friends?
Yes! I did make friends with some of the other models at LFW and they are very nice.
There are usually two groups -- the established models and the newcomers.
Models from both these groups usually hang out together.
But everyone is nice, so I have no complaints.
During the castings, it can get competitive. But now that we all have got the jobs, there is no point competing.
Watch: Mariana talk about her experience at Lakme Fashion Week
Video by Rajesh Karkera/Rediff.com
What do you think about Mumbai?
I am here since three months.
I stay at Khar and share the apartment with three other models. At times there are six of us.
I really love Mumbai, that's why I am still here. I like the people, the colours and the food scenes in Mumbai. Working here is pretty chilled out too.
I always eat outside during the castings and that's when I tried samosas for the first time.
I also ate paani-puri and it was really awkward eating it, as it is filled with water. But when I had it for the second time, I liked it.
I also like dal rice and any type of salad.
My favourite food in India is paneer.
What are the challenges being a model in India?
In India, I need to be really patient. Sometimes things go really slow.
We are always waiting…waiting for the driver to arrive, waiting for the shoot to start!
I like to quickly wrap up the shoot so that I can go home and rest. But that doesn't happen here.
So I got to be patient. That's my challenge.
At LFW, it is very professional. People are very organised and they treat models well.
But otherwise there are several challenges.
Here, while the newcomers do the same amount of work, the established models get paid more.
Female models have better opportunities and better pay.
Now that I am a part of LFW, I think it will be a lot easier for me.
All the time people tell me that I am too tall.
Sometimes I am too fat. Sometimes I am too thin.
At times they say my boobs are too small, or my feet are too big.
Or I am too old.
All the time they tell me I am too much of something.
I can't do anything. It's just me. They like me, I get the job.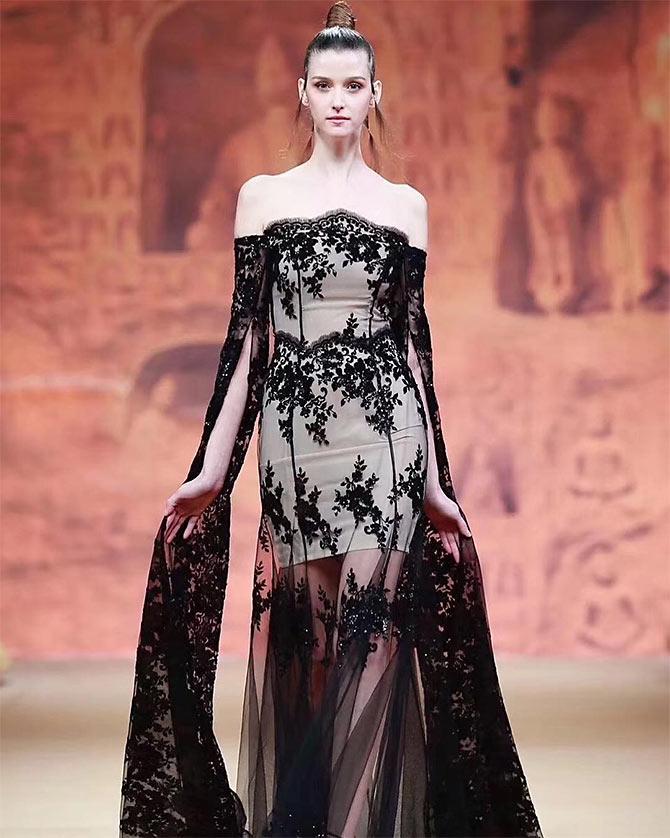 How do you stay patient during hectic fashion weeks?
When people are stress, tempers flare. But I need to remember to be patient and be calm.
I haven't witnessed fights in India, but abroad I have seen ugly catfights among models.
The fittings last all day and we have to be around standing all the time.
The best part of the fittings is the food -- lunch, breakfast and dinner are all fun.
Travelling to the fittings can be a task.
What's the best part of being a model?
It is the travelling that comes with it. At times, we are at a place for three months.
So that lets you explore different cultures.
Not many people can travel so much.
Because I am travelling, I am away from my family. I miss them.
What's your fitness and diet regime like?
I like to work out, but during the fashion week, I don't visit the gym.
By the time we wrap up, it is pretty late. In the mornings, we need to leave home really early too.
When the fashion week will get over I will go to the gym.
I usually do cardio and follow a strict diet. I avoid carbs and sugar.
I am vegetarian. However, during the fashion week, my diet goes for a toss.
I eat at the venue and this time there are so many options and lots of desserts. So I am eating a lot.
My daily diet consists of oat meal, bananas and coffee for breakfast.
Lunch is salad, grains, soya, paneer, lentils and roti. Dinner is the same as lunch.
When I snack in between meals, I try to eat healthy.
The food that you always carry in your bag during fashion weeks
I usually carry apples and bananas.
Water is always there.
During the fashion weeks, I need to have lots of coffee. So that I can be awake and in a good mood.
You have a weakness for…
Ice cream! I love it.
I can't have it daily, so I have it once a week.
During shows, when I get stressed, I have it every day.
I'd love to have chocolate every day.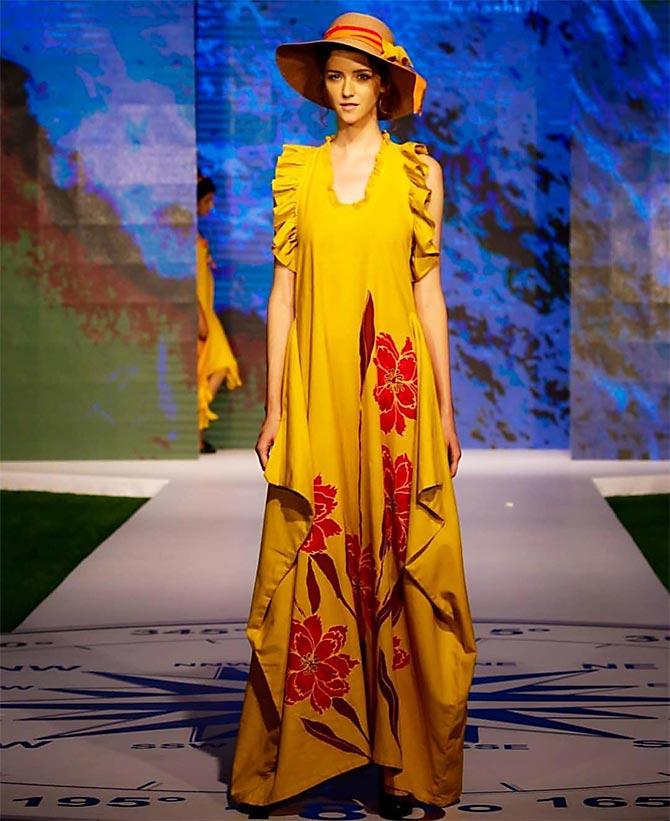 How important is social media for you?
Abroad, you might get a job based on the number of followers you have.
This doesn't happen in India though.
Your Instagram page is like your portfolio. It gives clients an idea of the work we do.
What's your routine post LFW?
I will head back to the gym and go for castings.