For the Lakme Absolute Grand Finale, Rimzim Dadu pushed the boundaries of style with striking geometrical designs.
She continued her love affair with metallic cords, creating bold combinations. Her collection focused on the seamless flow and movement of textiles.
In an interview with Anita Aikara/Rediff.com, the designer speaks about how she created a collection for the modern-day bride.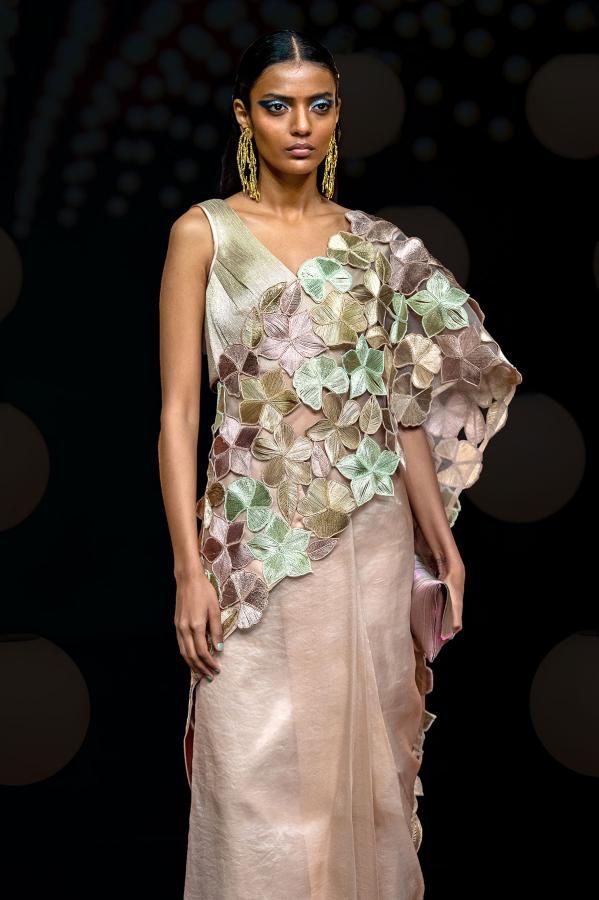 You started with Lakme Fashion Week back in 2008, as a fresh graduate. How has the association with LFW been?
The journey has been great. Every time I do a show at LFW, it feels like coming home.
People at Lakme understand my brand and that helps me put up a great show.
Being the grand finale designer this season, I had plenty of surprises in store for the audience.
There was a kinetic installation and you got to see new silhouettes and surfaces.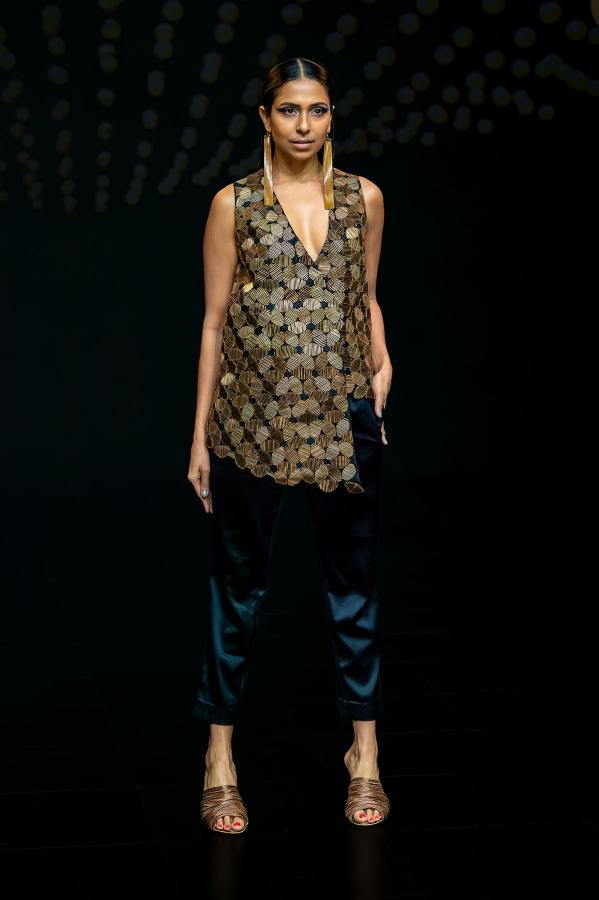 Can you recount some of your favourite LFW moments?
My most favourite moment with Lakme has to be the 2016 show called the Maze.
We built a maze that involved 180 walls and the entire set up was done under two hours.
It wasn't a ramp show, but the runway had several cubicles -- some had installations and some had models.
There was no pathway or even music playing.
Each person was given a headphone and they had to find their way out of the maze.
The idea was to make the show an individual experience for each person.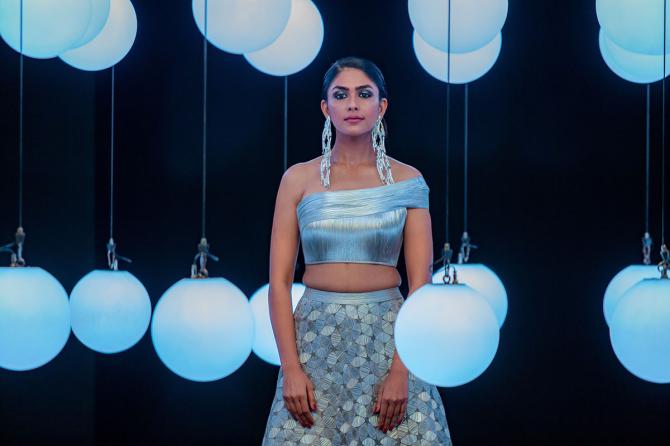 Were there any challenges dressing showstopper Mrunal Thakur?
There were no challenges at all.
I have known Mrunal for a while and she is the most adorable person.
I was excited when I learnt that she would walk for the finale.
Her outfit is our superlative take on the lehenga. It uses our signature cord work, but in a new avatar.
We had to do a lot of research and development to develop shapes and forms out of our cords.
It took a few months and several failed attempts, but the result is amazing and it's something that the modern bride would want to wear.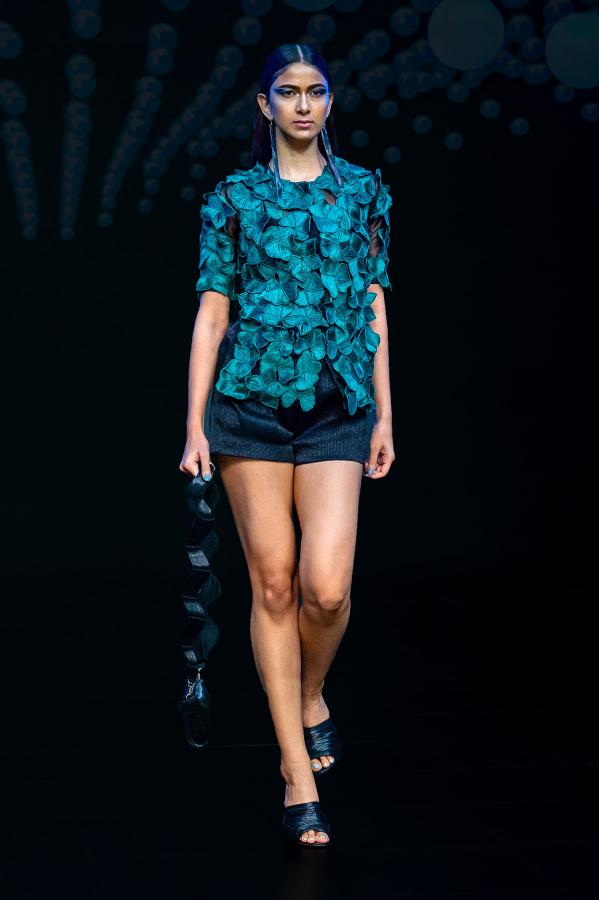 What about the Lakme's colour palette? How well did it blend with your collection?
Lakme used a lot of metallics and shimmers and it worked perfectly well with our clothes.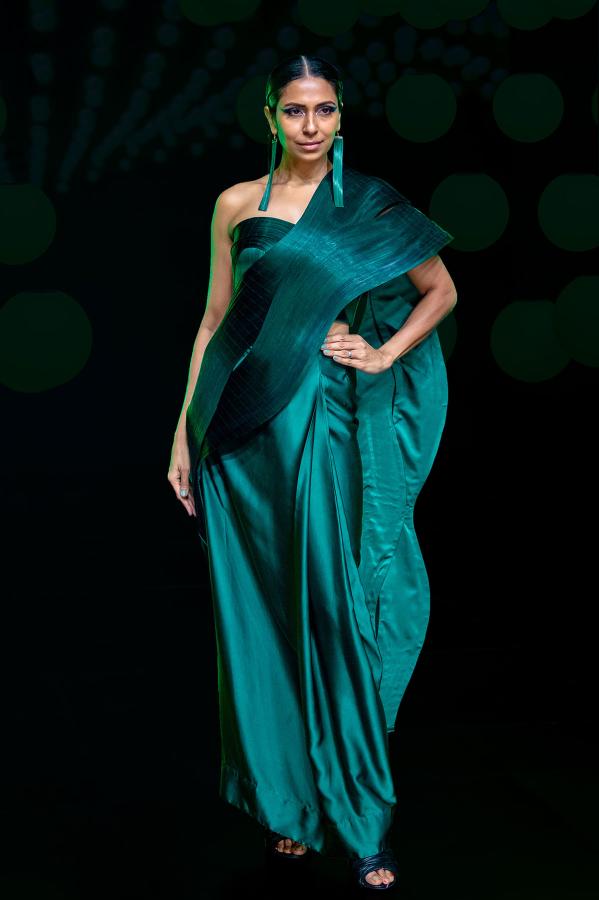 In what way does your collection and Lakme's beauty theme #spotlightready compliment the modern woman?
I feel today's woman doesn't shy away from making unconventional choices.
My collection and Lakme's theme are a tribute to such women.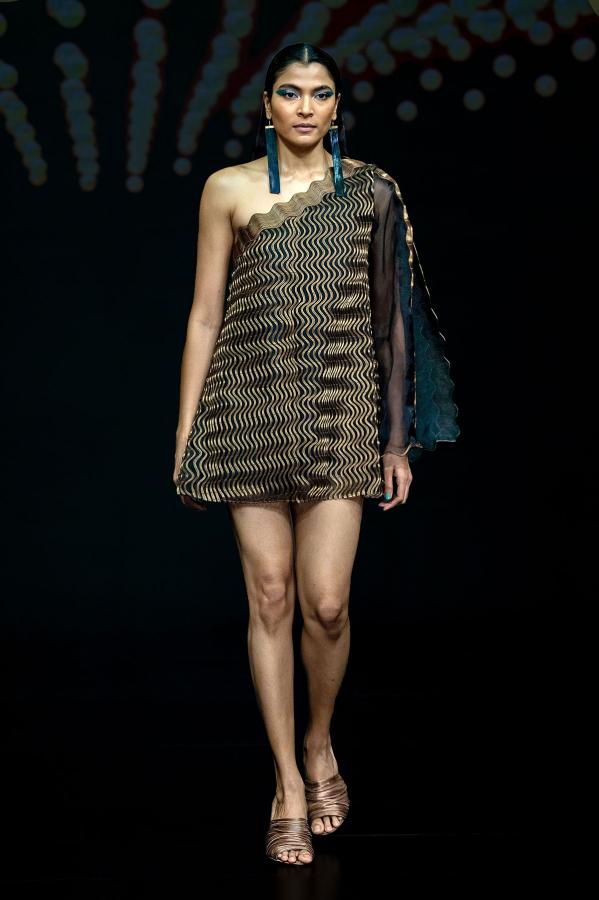 How do you think everyday fashion has changed in the pandemic?
I feel people have become more cautious now.
I was never a believer of following trends right from the start.
I am glad people have started seeing meaning in clothes that are ageless.
Sustainable was just buzzword earlier, but now it has a real meaning.