'Just to know him (Amitabh Bachchan) makes you a better artist and I continue to learn by watching his dedication and passion towards his craft and his mastery over it,' Amit Sadh had revealed on Instagram last year. In an interview with Rediff.com, he opens up about being inspired by Amitabh Bachchan.
Text: Prasanna D Zore/Rediff.com; Video: Afsar Dayatar/Rediff.com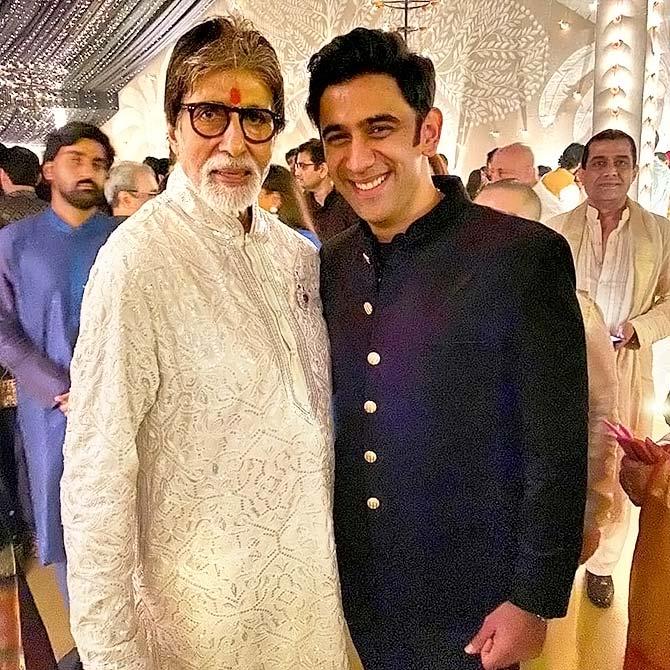 Most fashionable celebrity
I don't like to call anybody a celebrity because I don't like the term and it feels so wrong.
However, (for me) I think it has to be Amitabh Bachchan. He is too chilled out in everything (he does)... be it his acting, style or persona, nobody comes close to him.
You were quite honest when you said you were rejected as a model because of your 'duck' walk.
I am not 'quite' honest about it. I am just 'loud' about it!
How did you deal with rejection early on in your career?
There is one good (quality) in me and that is I don't know how to give up.
Very early in my life, I realised that it is okay getting rejected. Sometimes, we take rejection too personally.
What is rejection? Rejection is something that you try and you don't get.
But you need to go back and introspect, see if you really want it (to do something for which you were rejected) and if yes, then change what you lack.
For me when I was being rejected as an actor, I really wanted it.
So, I went back, worked hard and I am still working hard. I will continue working harder.
Could you share some tips to handle rejection?
Take rejection as an eye-opener. Take it as something that pushes you and makes you do things better.
Don't take it personally, but identify the reasons for your rejection.
When you are rejected, go back home, introspect, work hard and come back again.
How do you stay fit?
Being fit is a combination of discipline and mindset.
Watch the entire Amit Sadh interview here.