Supermodel Lakshmi Rana is happy and proud to be back on the ramp.
'What is refreshing is that we're back to work in such times, when things are really looking low all over the world,' she tells Anita Aikara/Rediff.com.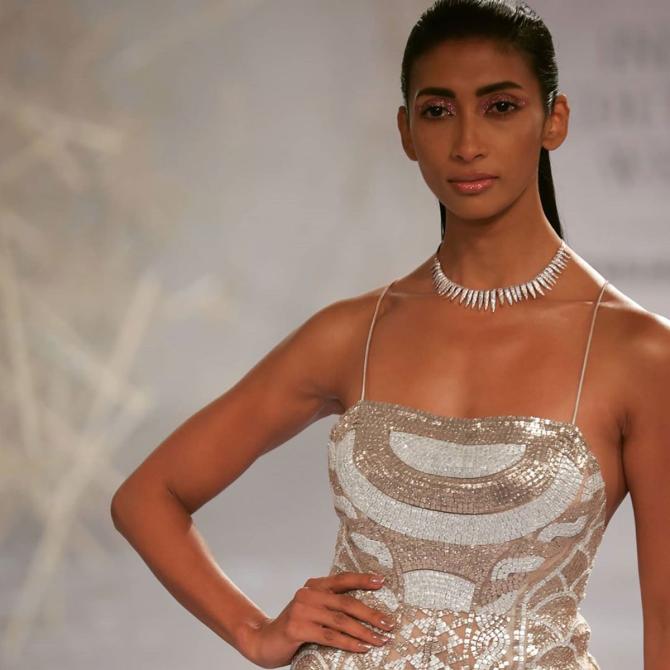 Walking the ramp for a virtual fashion week, at a time the nation is struggling with the coronavirus pandemic, is a very challenging experience.
It is a new format and we're all very excited.
We had no idea of the schedule and how long the shoots would take.
What is refreshing is that we're back to work in such times, when things are really looking low all over the world.
As economies across the world are crashing, the fact that the fashion industry is standing and coming up with new options for people when it comes to work and revenue is good.
It is a refreshing change and keeps the morale high.
We treaded with caution during the shoots; in fact, I agreed to do the fashion week because it was being handled by IMG. They came up with the best safety protocols, which were followed diligently.
The most challenging part was following the safety protocols. I was worried about it, but I felt safe and protected, because Lakme and IMG delivered on that front.
The other challenge were long working hours as, this time, it was not a simple format of walking the ramp. It was all on camera and it was about getting it right.
There were different angles to be taken. The entire format was different and, for a model, it was challenging.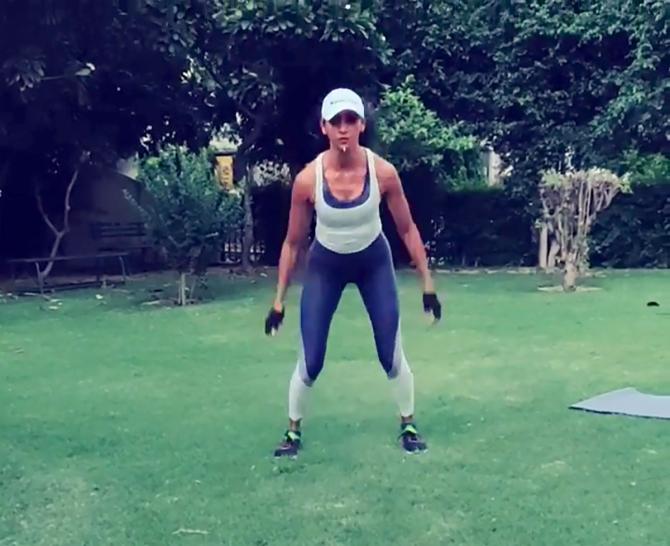 I chose to focus on my fitness.
In the mornings, for about 30 minutes, I do my stretches and yoga.
In the evenings, I dedicate an hour for fitness and continue this routine 5-6 times a week.
The lockdown actually helped me increase my fitness levels as there were a few things that one needed to do.
I ate well and worked out well. There is nothing better than home-cooked food and, at my home, we are eating pretty healthy stuff.
There were times when things got repetitive, but I tried to keep it interesting.
What also really helped me was meditation and yoga. It kept my mind and my inner being peaceful, given the circumstances that there was no work at all.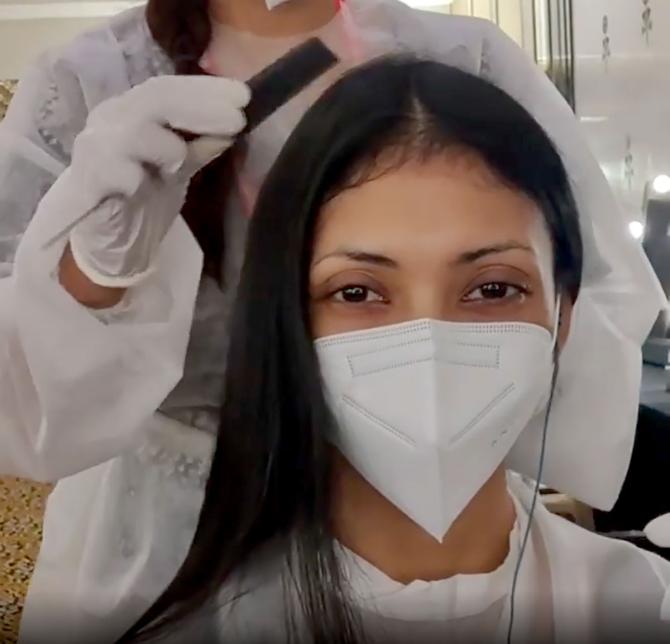 My personal style is honestly what I feel like wearing that day. I usually like it comfortable and don't follow too many trends.
I'm right now in a place where I use, reuse and re-style my wardrobe with whatever I have.
I have stopped shopping frivolously from fast fashion brands and am investing in pieces which will last, are versatile and can be styled differently.
My style is elegant, edgy and comfortable. I like things fitted and well-tailored.
In modelling, it is important to have your own individual style and not be clones of each other.
Your style needs to stand out if one needs to grow higher.
In these times when you can't really travel that much.
My favourite destination is Goa.
I find India very beautiful and I am in love with the hills as much as I'm in love with the beaches.
My favourite travel destinations in India are Kashmir and Himachal Pradesh.
I find Rajasthan very culturally rich.
I have explored the east(ern side of India) extensively. I enjoy every part of the county.
Abroad, I found South Africa and Switzerland very beautiful.