Bollywood's favourite designer showed that fashion has a heart too!
When Manish Malhotra decides to be different, he really goes all the way.
This time around, Manish – that creator of glitzy, gossamer outfits for our filmi lot – decides to walk a different line.
In association with the WEvolve campaign – which, incidentally, launches with his show – his collection focuses on challenging societal norms that lead to gender based violence.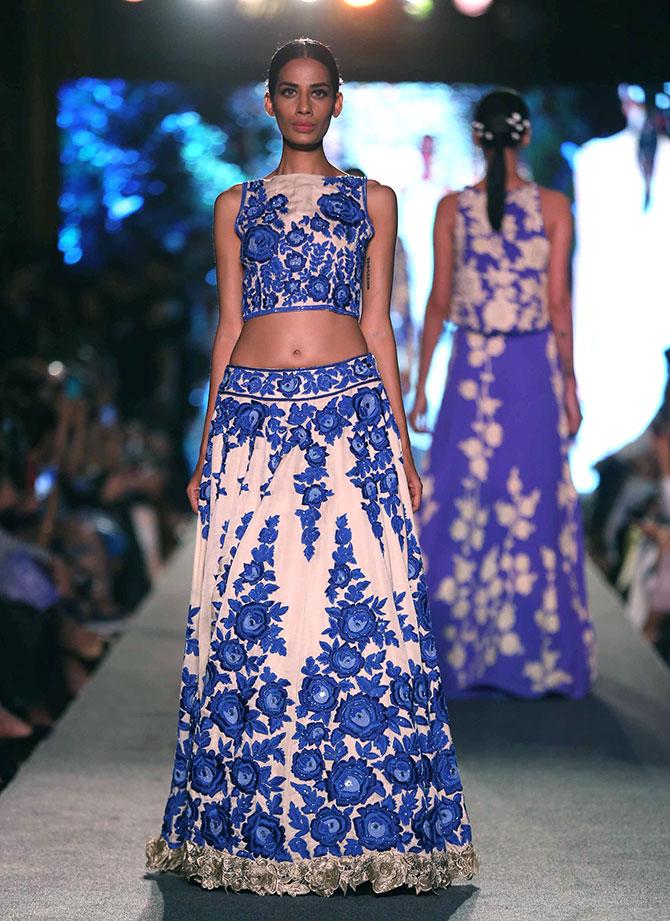 Manish works his magic on traditional Parsi gara embroidery.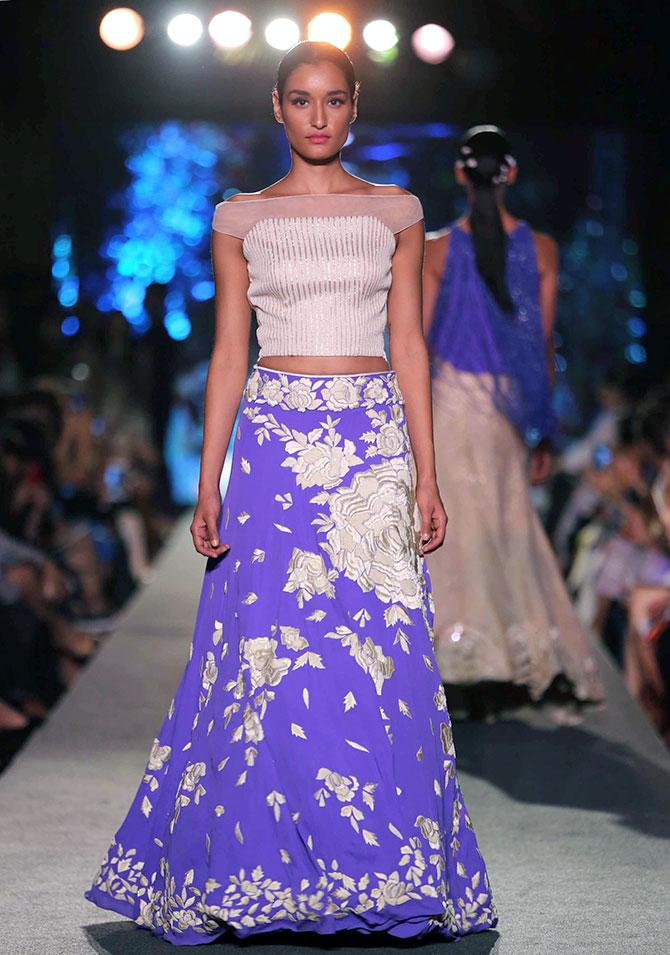 A sheer twist to the traditional off-shoulder.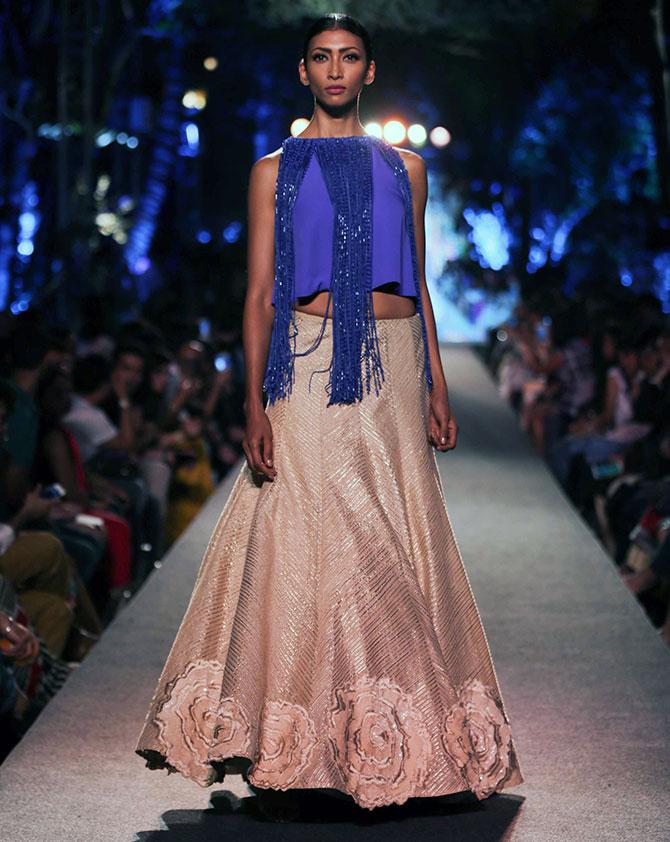 The colours may not be romantic, but don't miss the roses at the hem.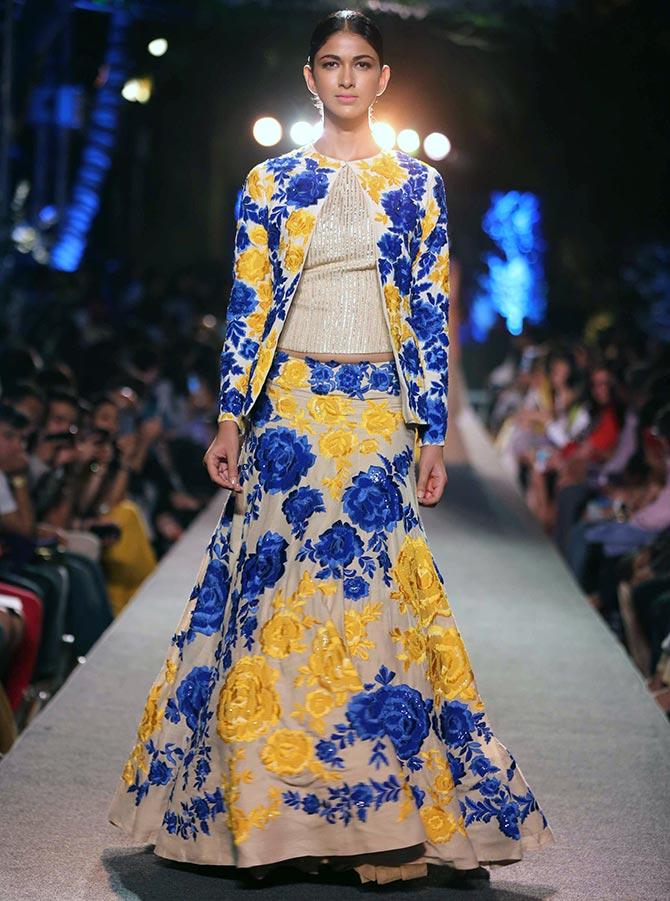 A collection that's dominated by shades of blue gets a bright yellow zing.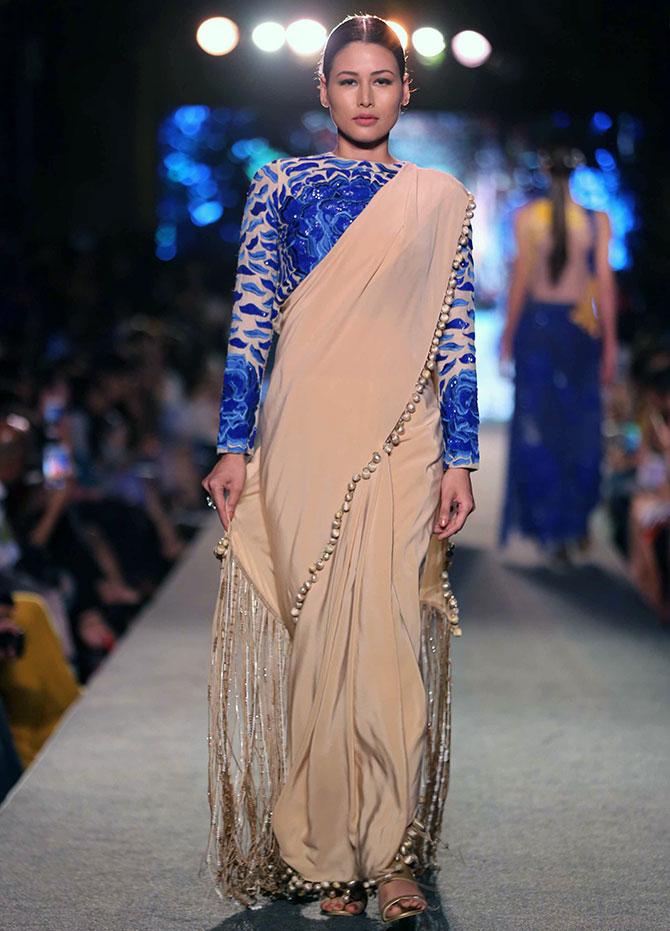 What could have been a plain, simple sari gets a drastic makeover.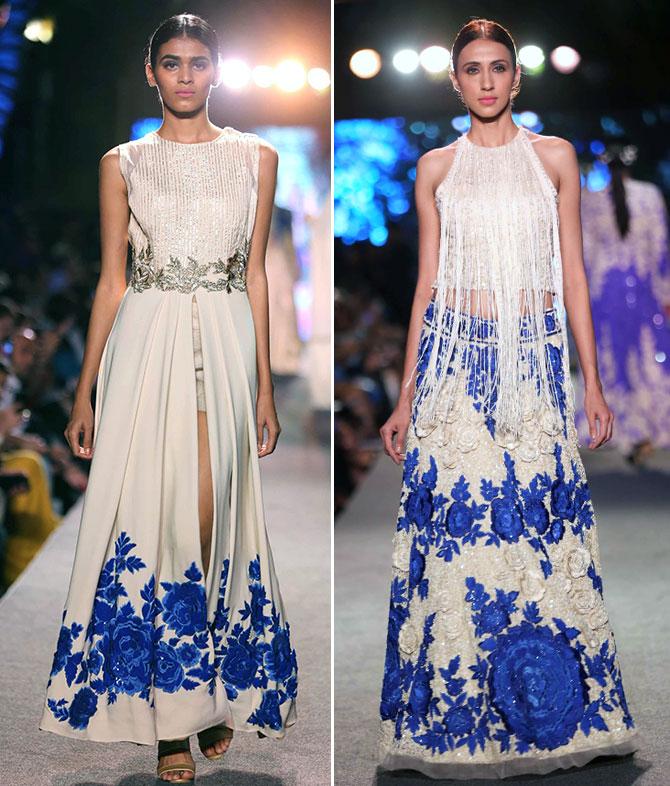 Could white and blue get more Manish? Two outfits that capture romance and lightness with the intention of conveying a sense of positivity and respite.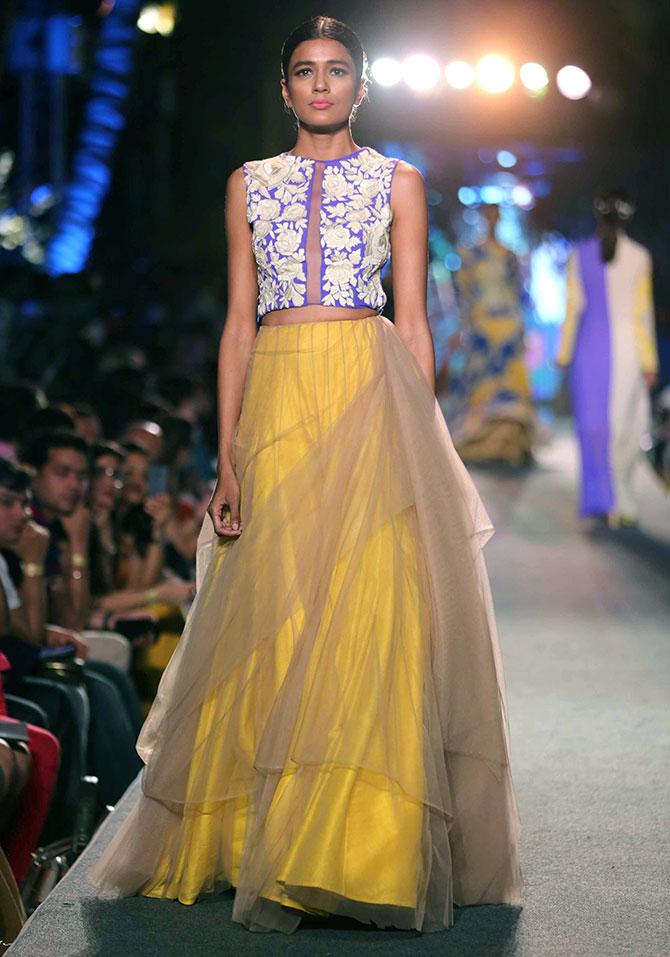 The bold touches of yellow reflect the promise of a bright future.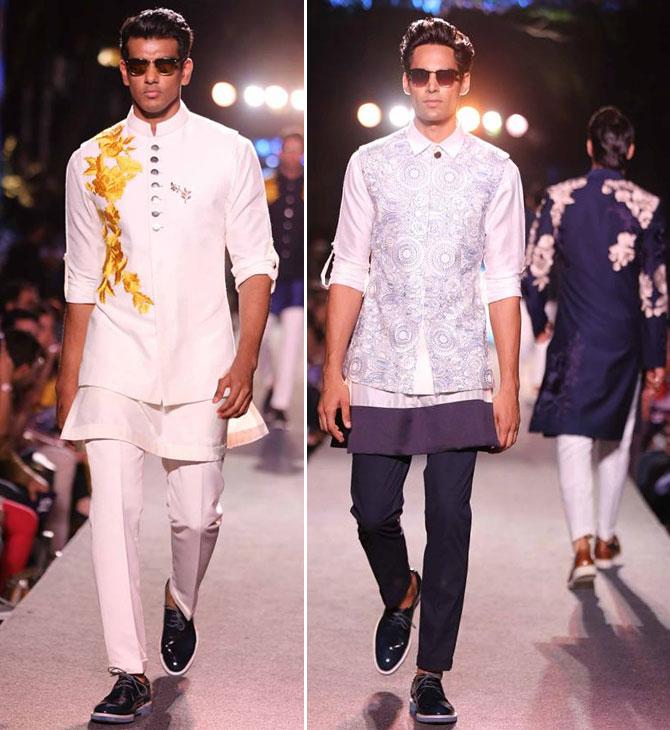 Manish's doff to men includes bandgala jackets and long shirts in structured, easy styles.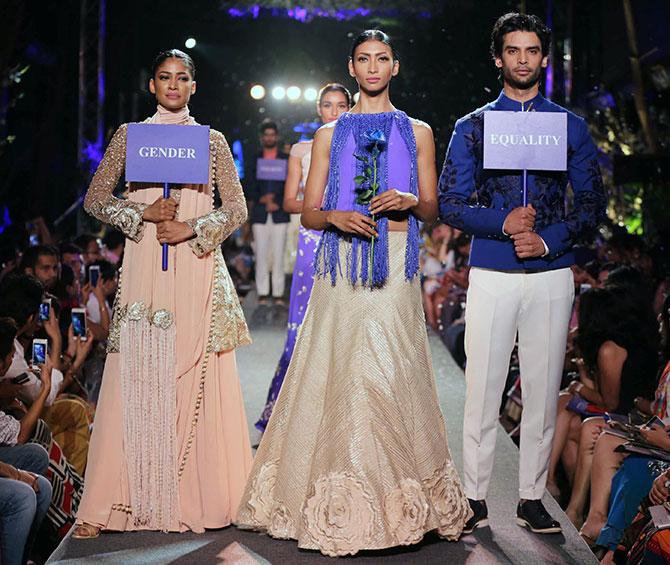 On a serious note though, this is a cause worth supporting.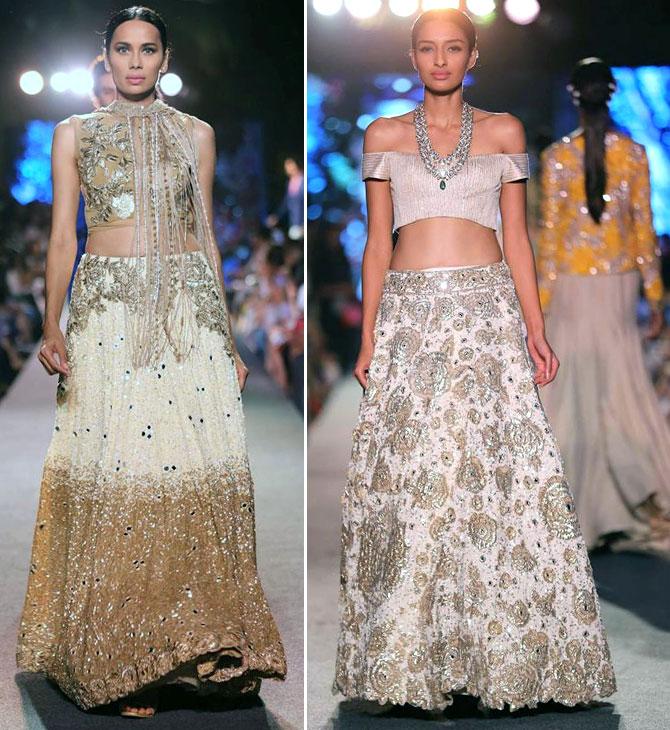 Now, here's the Manish we are familiar with -- sexy silhouettes, gentle outlines, a glimpse of the midriff and the shoulder.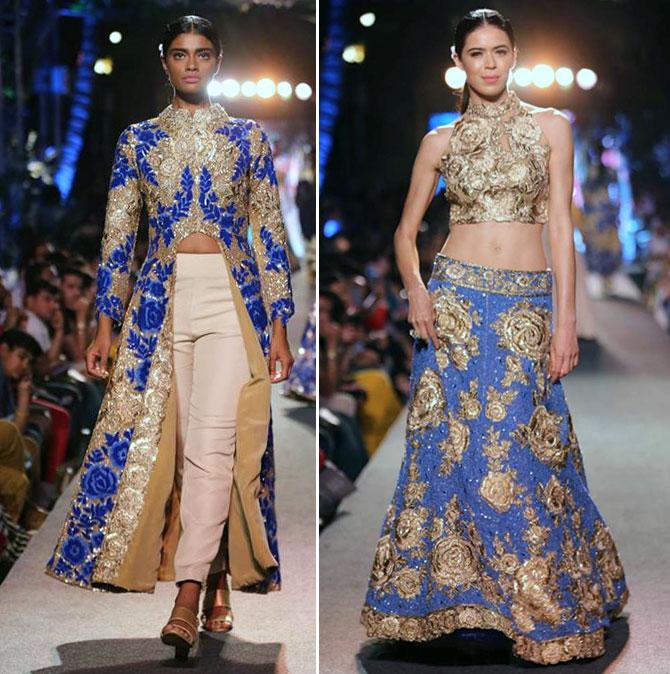 And here's the USP of the collection -- intricate thread work that mirrored the traditional Parsi gara on soft, flowing fabrics.
Photographs: Courtesy Lakme Fashion Week
DON'T MISS: Lakme Fashion Week Special Coverage