Karisma Kapoor walked for Neha Agarwal and all our dreams came true :-)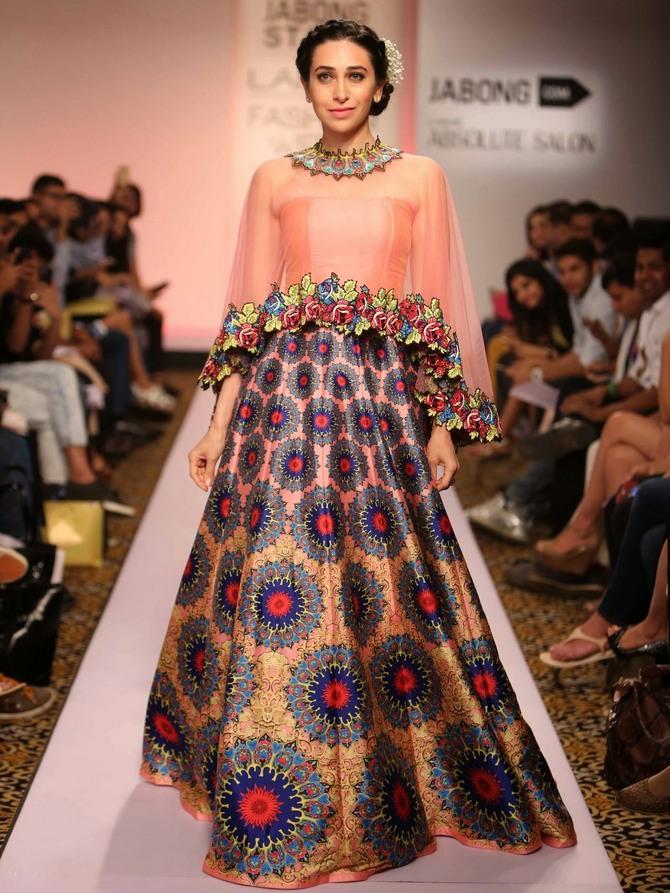 Photographs courtesy: Lakme Fashion Week
Every once in a while, Karisma Kapoor steps out in public and basically makes us totally weak in our knees.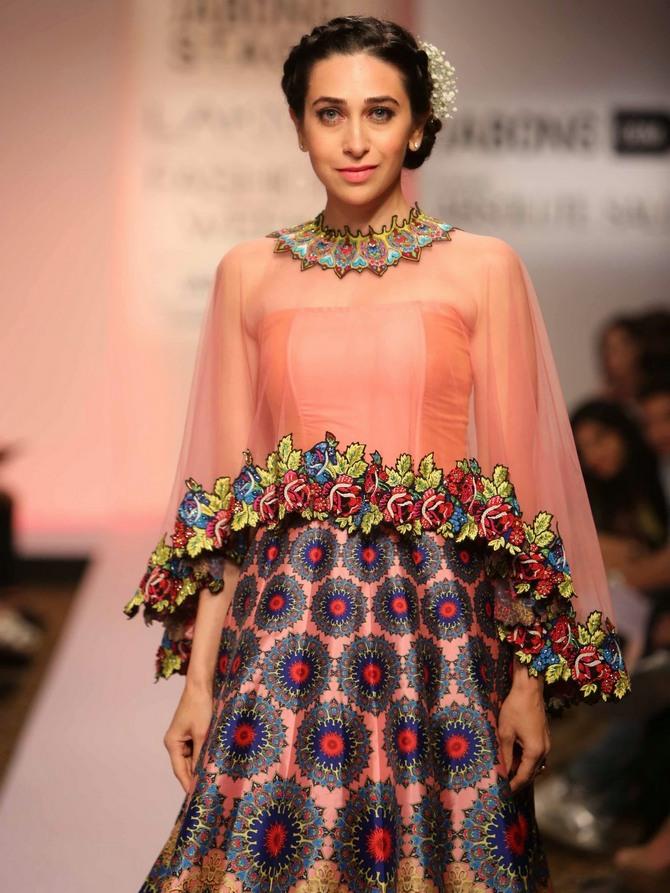 And it wasn't very different when she walked for Neha Agarwal at Lakme Fashion Week on Day Four :-)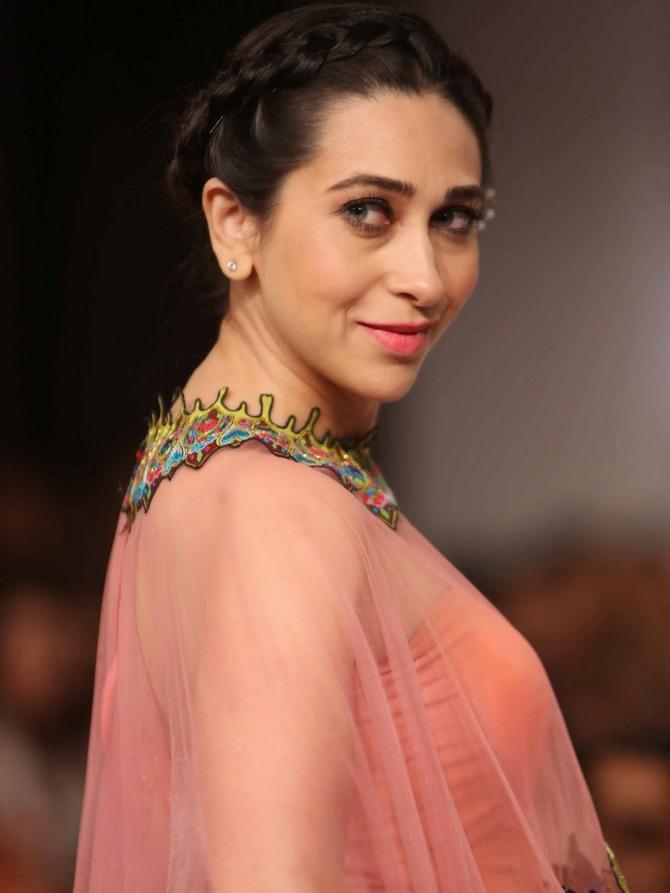 Our collective jaws dropped and we watched, starstruck! :-)
Karisma was walking for designer Neha Agarwal.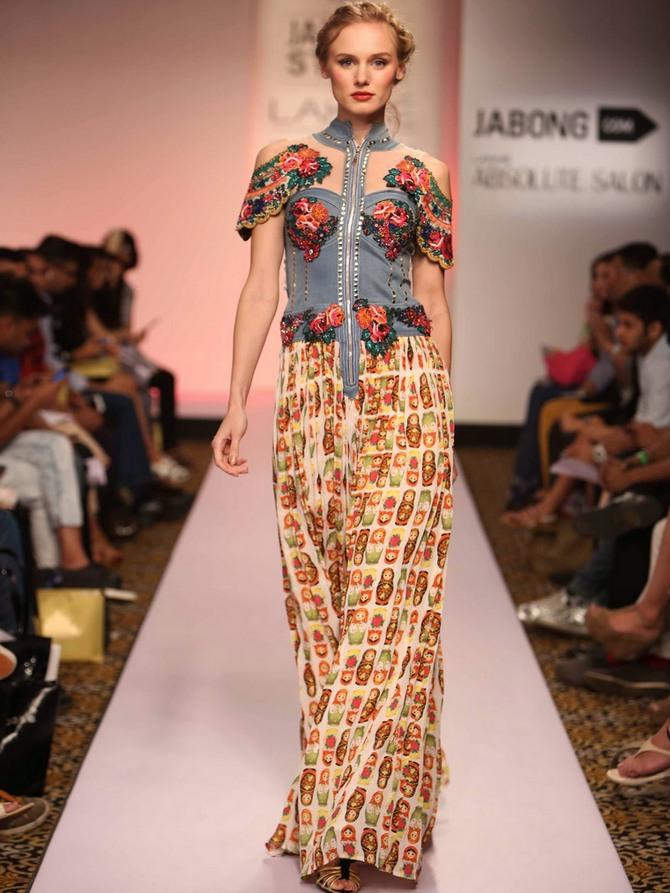 The title of the collection was somewhat cliched -- From Russia, with Love.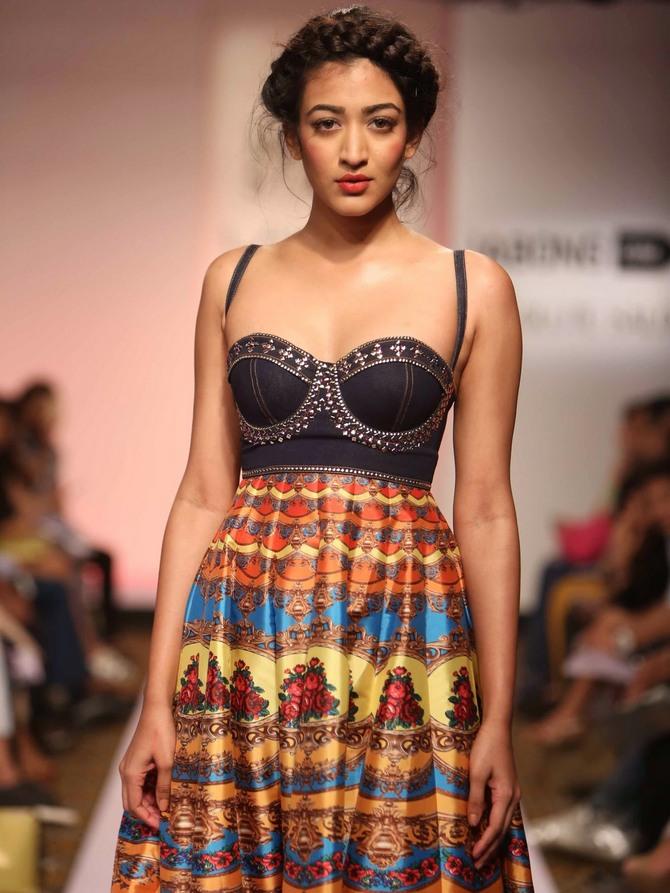 But the line itself more than made up for the lack of creativity in its title.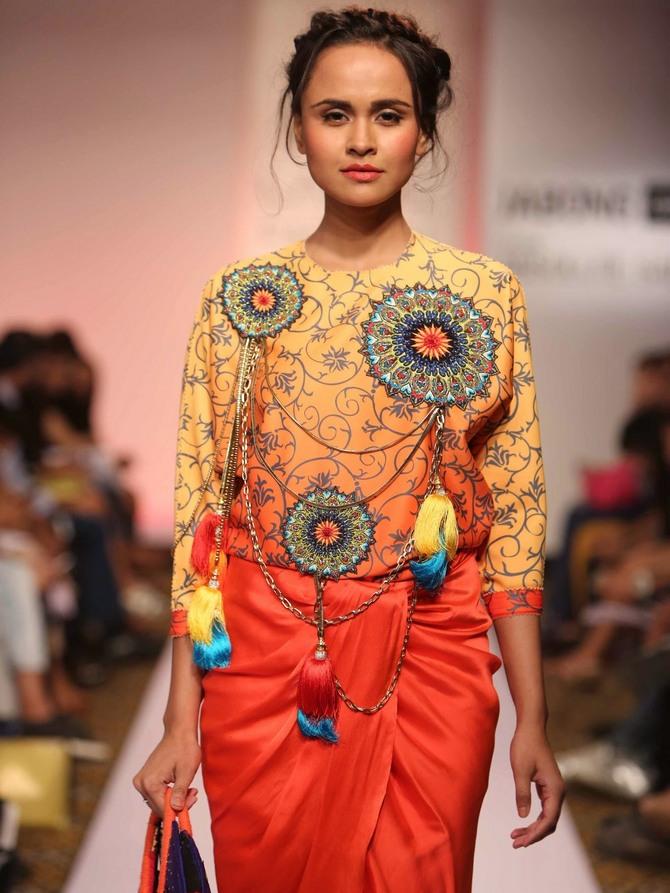 Bright and summery...
The colours of the collection were so reminiscent of Moscow's iconic Saint Basil's Cathedral.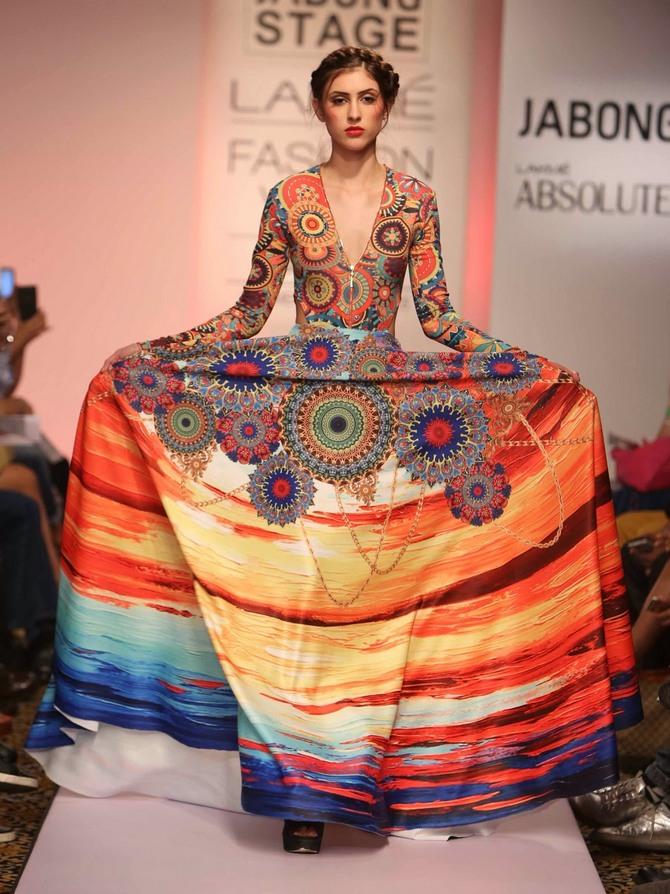 From bright orange and yellows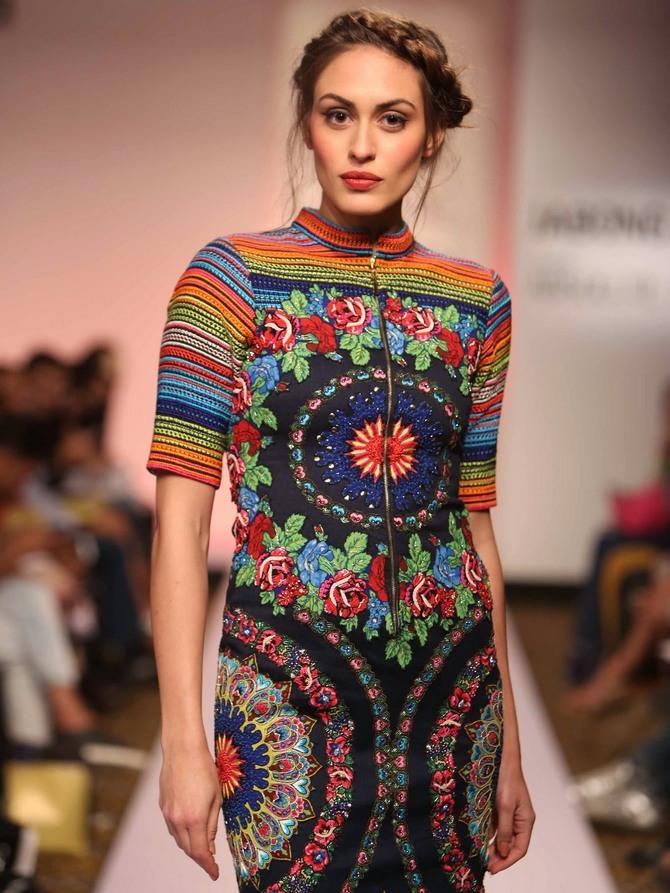 To dark red and indigos...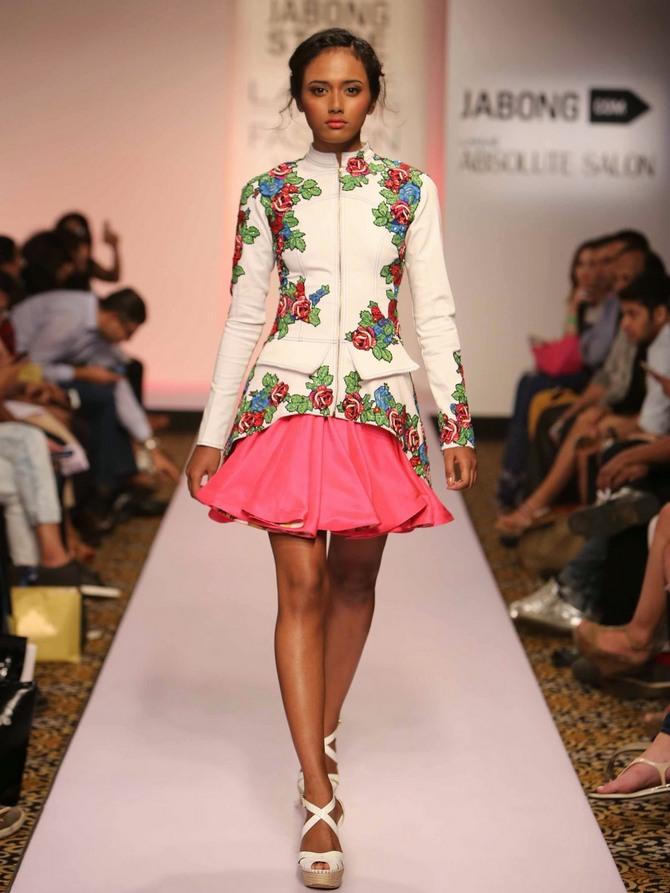 No colour seemed to have been left untouched :-)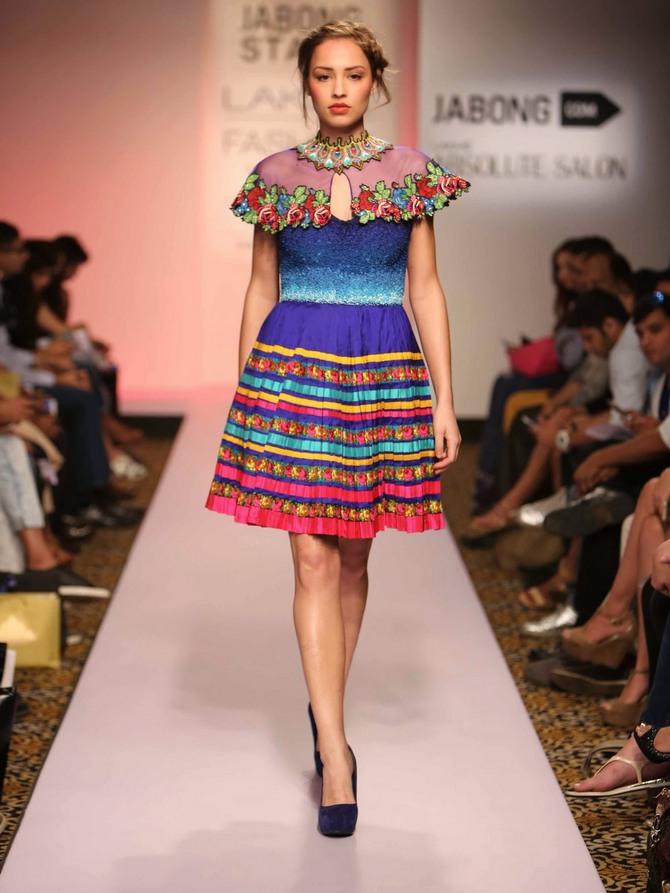 Then there was intricate hand embroidery that was inspired by Russian artwork.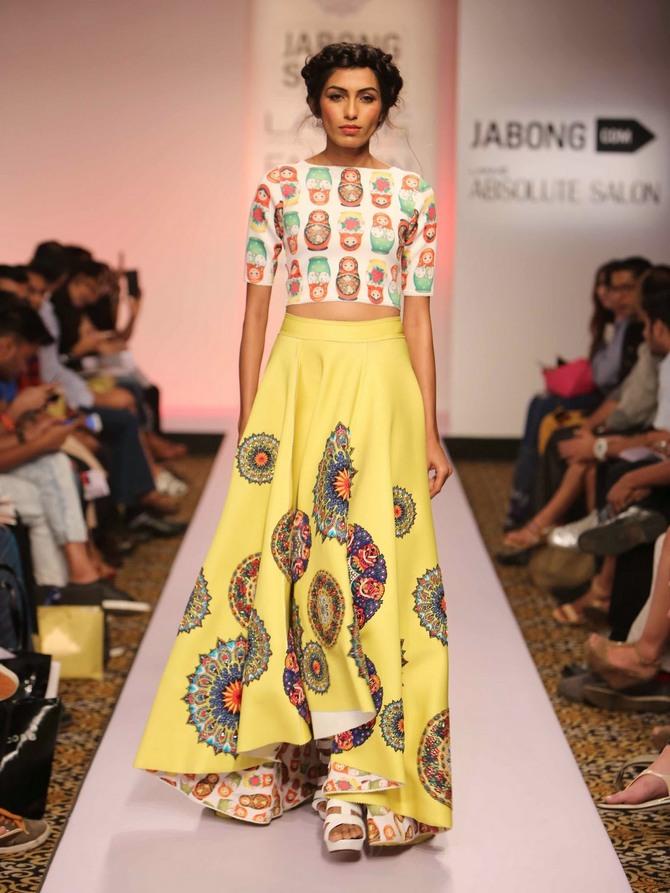 And prints on cheerful colours like this yellow!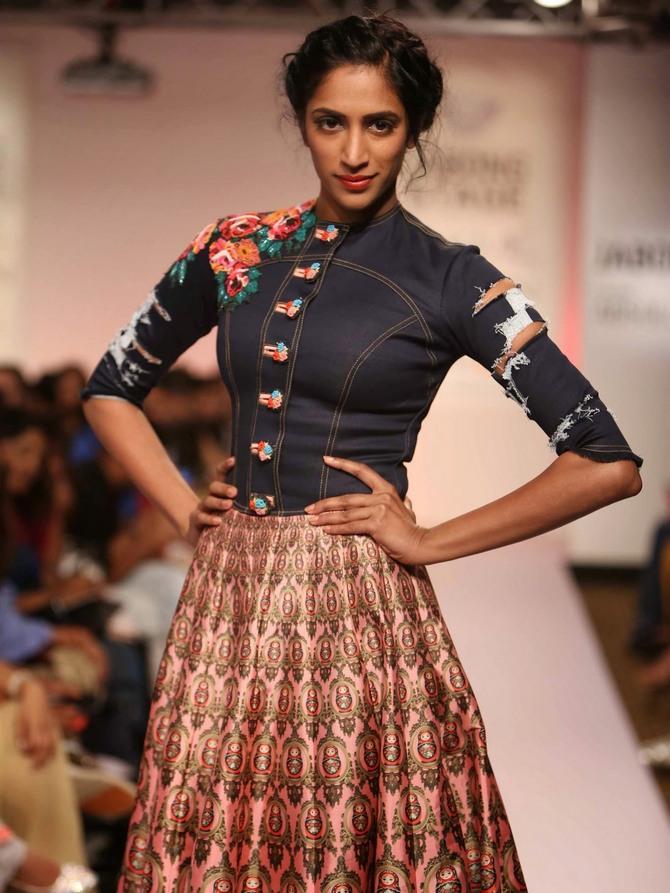 There was Sheela Thiruchi who looked a million bucks.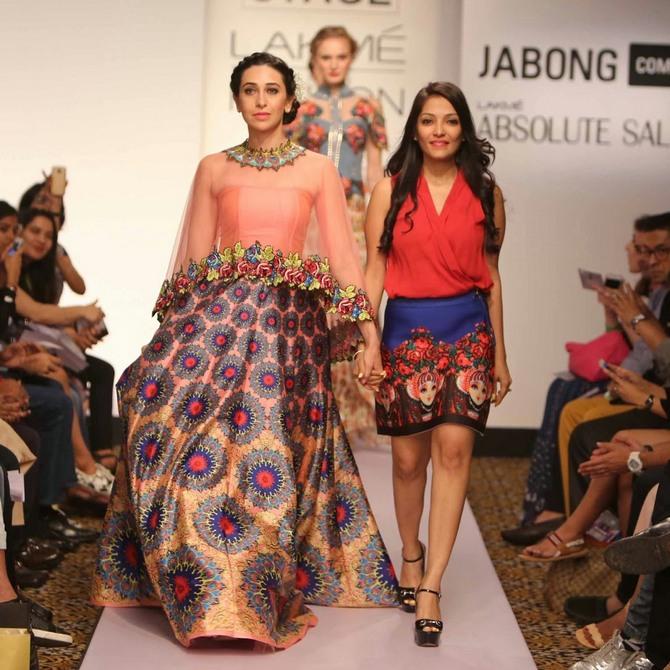 And of course Karisma Kapoor, who for some reason seems rather sombre in this picture alongside designer Neha Agarwal. We wonder why!
DON'T MISS: Lakme Fashion Week Special Coverage