Rouhalllah Quazim aka Raymond Gazi had a tough time surviving in the modelling world. Until, this ad happened to him. Divya Nair/Rediff.com interviews the Kashmiri model on his career highs and lows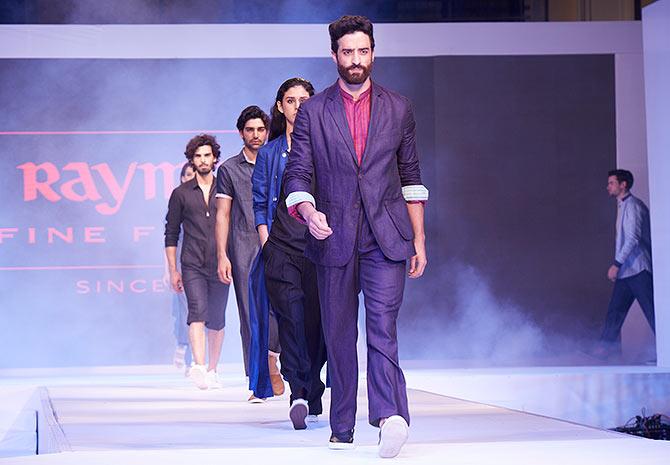 Photograph: Reuben NV/Rediff.com
Age: 27
Height: 6 ft 1 in
Weight: 75 kg
First break
After finishing my class 12, I was working as a medical assistant in a hospital in Bangalore when I heard about the India's International Face contest in Bangalore.
In 2010, I auditioned for it and also won it.
I met choreographer Lubna Adams and designer Vikram Phadnis and they encouraged me to try modelling.
I came to Mumbai and was rejected at Lakme among other brands.
They did not tell me what was wrong, but I assumed I did not meet the requirements they were looking for.
I did not have any friends here and work was hard to come by.
I worked hard on my body and experimented with my looks.
In 2012, I was selected by Lakme and I did my first show with designer James Ferriera.
The challenges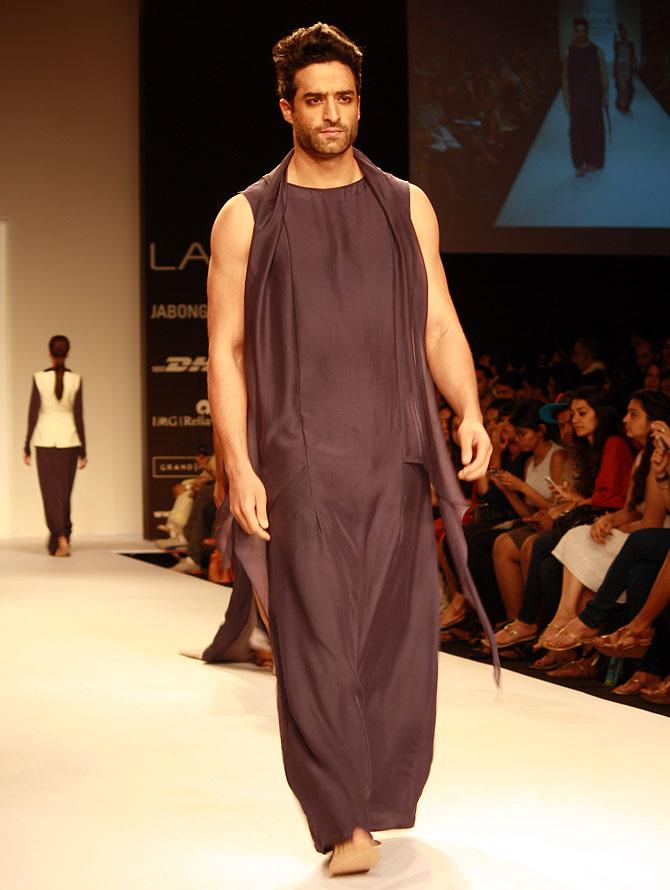 Photograph: Reuben NV/Rediff.com
From not being able to pay my house rent to struggling to make ends meet, the journey has never been easy for me.
When you are a model, you don't work for a salary, you're paid per contract, per event.
Sometimes you negotiate; sometimes you work because there is nothing better to do.
I have done quite a few shows for free just so that I could work with new designers and build my profile.
The remuneration is sometimes not very great for male models.
If you do too many shows, it works to your disadvantage because most big brands want fresh faces.
If you have bills to pay, and a family to take care of, the pressure to do smaller shows is immense.
But I have always been selective; even if I have to do shows for free, I decide if it is worth the effort.
The last one year has been very tough for me.
In fact, in the first week of February 2015, I was all set to pack my bags and return to my family for good.
I had lost my father and my mother was ill. She wanted me to be with her and here I was struggling to find work.
On February 8, 2015, the Raymond made-to-measure commercial was finally aired on TV.
My life took a U-turn.
People who had once written me away started calling and appreciating me.
After so many rejections, I had finally started to get my due.
The Raymond ad
In December 2014, I was helping my father in the farm in Kashmir when I got a call from an agent asking me to send some fresh photographs and a video.
I had to send the video the next day and I realised that I did not have a single pair of good shoes or clothes that I could shoot with.
I borrowed a pair of shoes and formal suit from my friend and got the video shot locally. It was an amateur video and I wasn't even hoping I would get through.
I had even forgotten about it until I got a call from them stating that I was finalised to shoot a commercial for Raymond. I had no idea that it would be my ticket to stardom.
The perks
For someone who comes from smaller and lesser known states, the glamour industry is a huge learning platform.
Four years ago, I used to look huge and awkward.
I would not talk to people so much. But I have realised that if you need work and build your profile, you must talk and network.
The job allows you to travel for free. Sometimes clients ask us if we'd like to extend our stay and go sight seeing or shopping, and most of us agree to stay back and enjoy a short holiday after work.
I have been to Jakarta, Macau, Hong Kong and I would love to go to Cape Town some day. I have been getting a lot of good offers but I haven't been able to go there yet.
The downside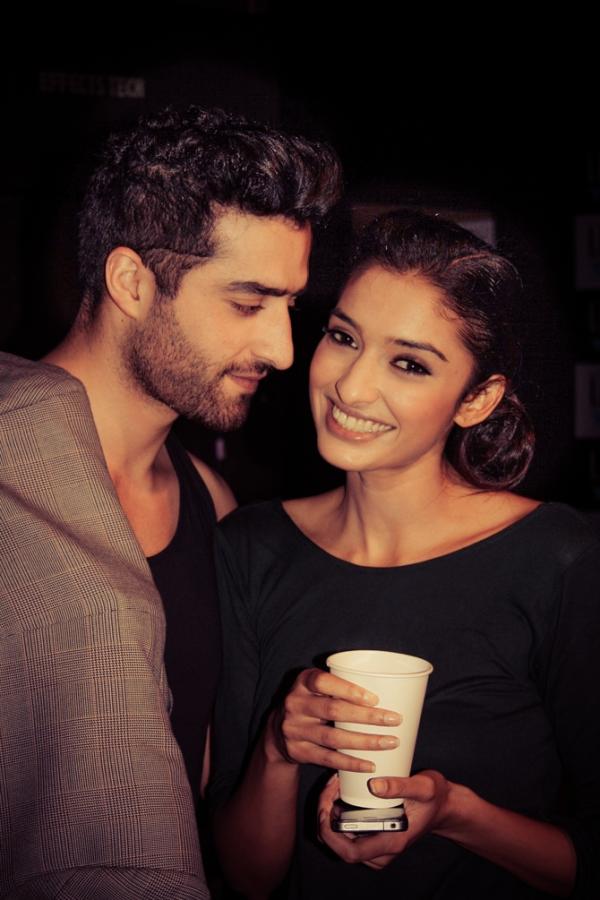 Photograph: Model Amit Ranjan for Rediff.com
There are times when choreographers and designers scream at you for no reason. If you lose your cool, you'll lose a contract.
You must learn to be calm and believe in yourself even when things are not working to your merit.
Advice to aspiring models
Do not take shortcuts. You must keep learning constantly -- on and off the job.
Take care of your body and be observant of the requirements of the market.
You should not let success change who you are or what you used to be.
Back in my hometown, I still talk to my friends and neighbours with the same affection. Some of them have seen me on television and tell me that my attitude has changed and that I have become more confident than I used to be.
DON'T MISS: Lakme Fashion Week Special Coverage