Arjun Kapoor walked the runway for Kunal Rawal at Lakme Fashion Week. As did Shahid! :-)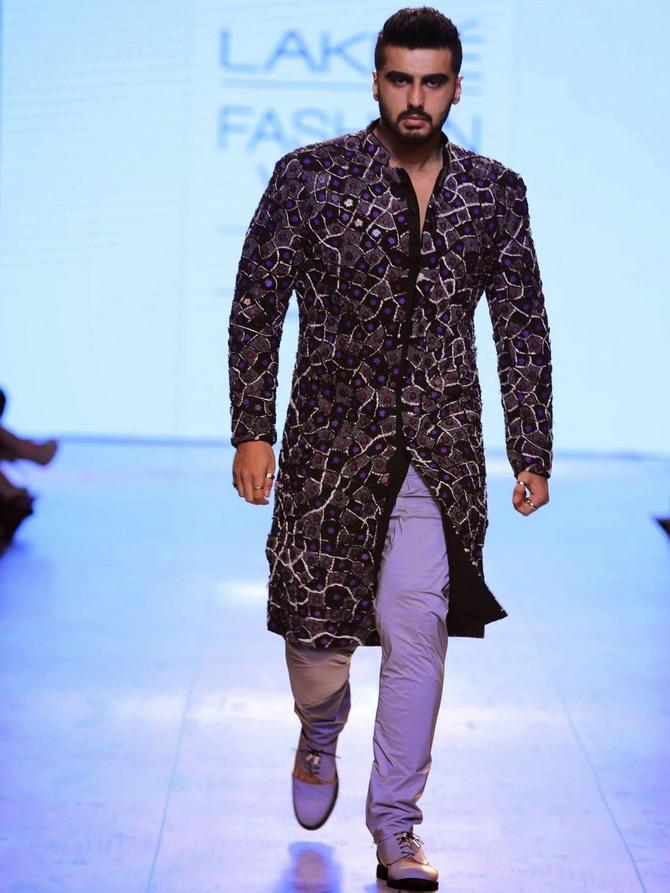 That is Arjun Kapoor walking for Kunal Rawal.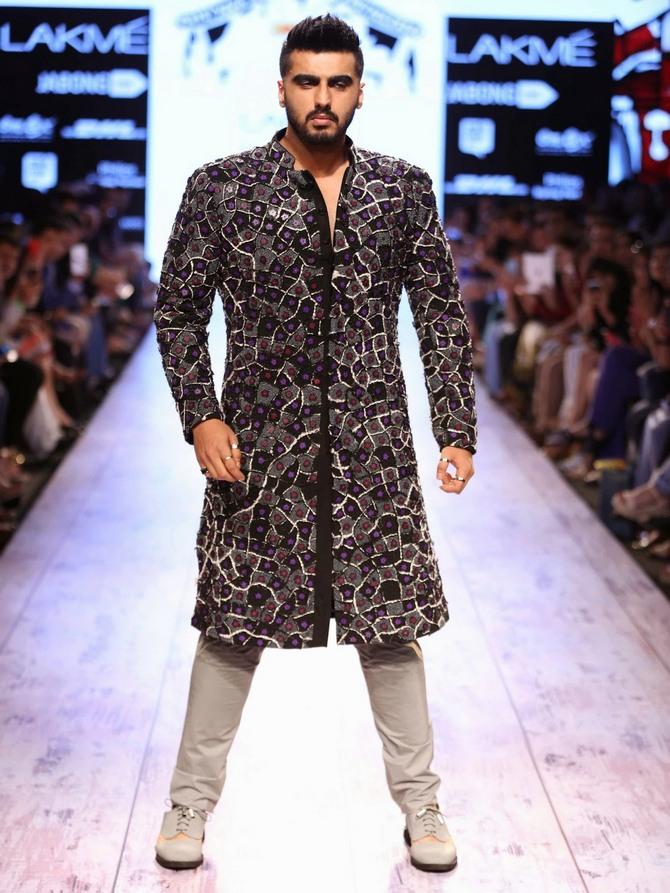 And that is Arjun Kapoor giving someone in the audience the shade :-P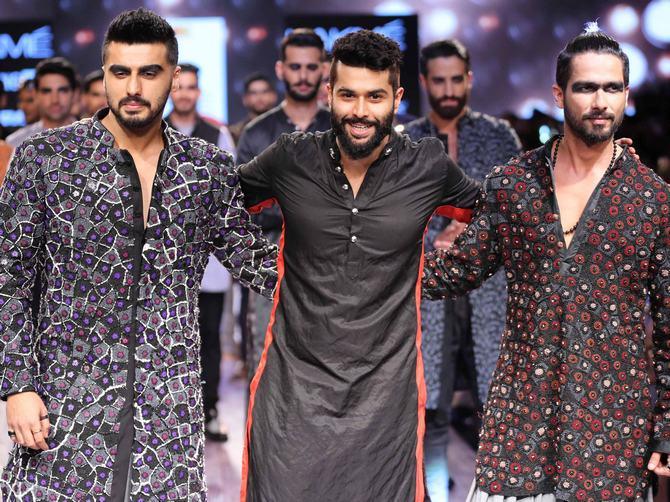 That is designer Kunal Rawal in the centre flanked by his two Kapoor showstoppers -- Arjun to his right and Shahid Kapoor to his left.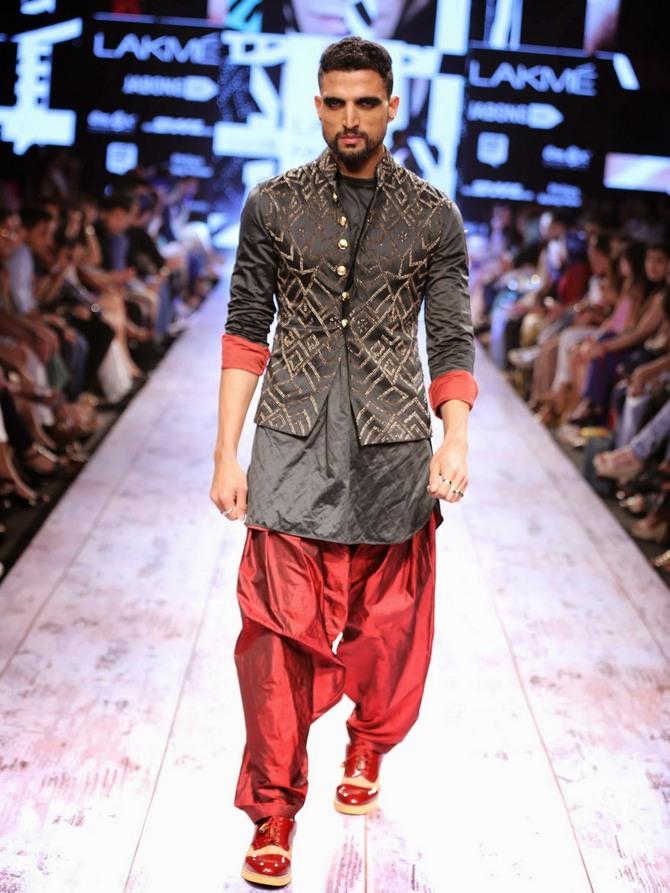 Rawal's line was quirky and edgy as always.
At one point, we even wondered if there was some time travelling element involved.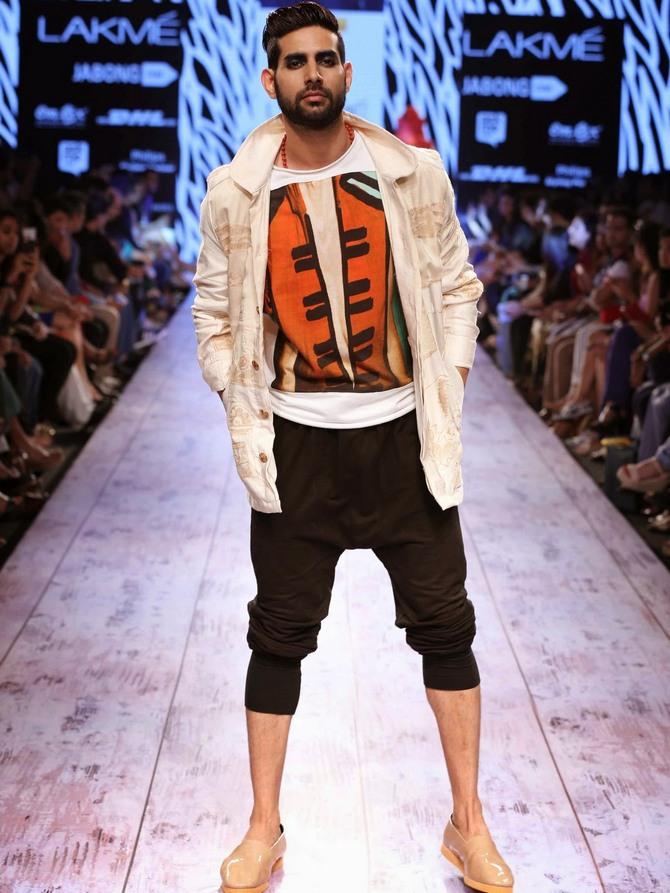 But then that's Kunal Rawal for you. Funky, urbane and edgy.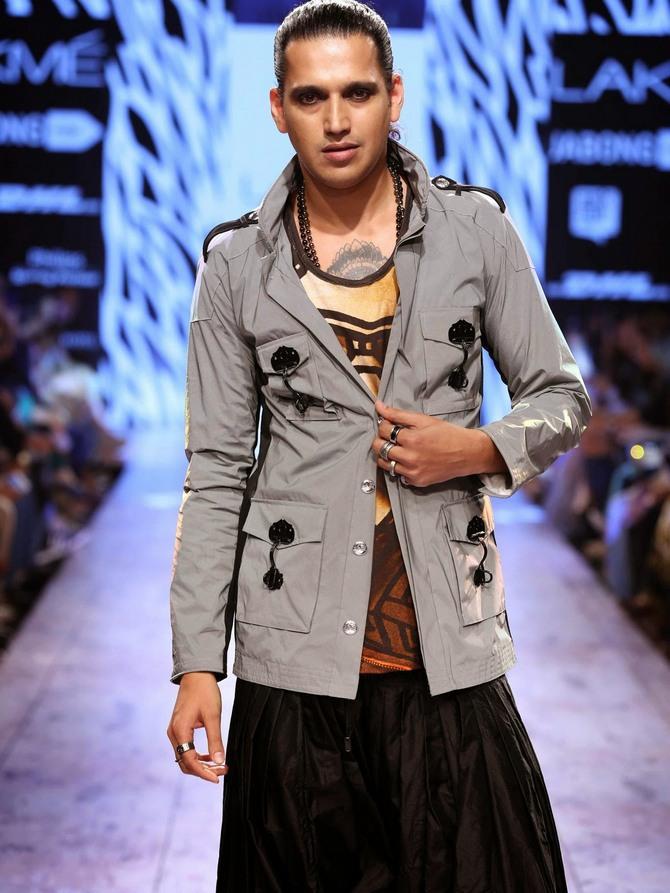 That is Acquin Pais modelling a safari jacket that's been making a steady comeback over the years.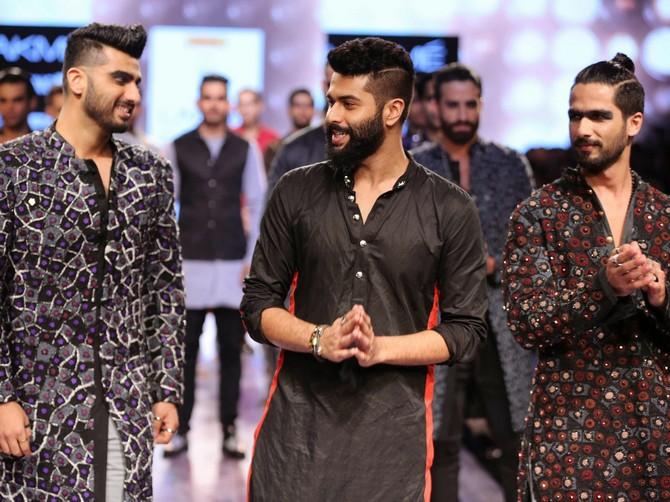 And that is a picture of Arjun Kapoor flashing his trademark (creepy?) smile :-P
Photographs: Lakme Fashion Week
DON'T MISS: Lakme Fashion Week Special Coverage