So, what's keeping Mrunal Thakur busy these days? Rajesh Karkera/Rediff.com finds out.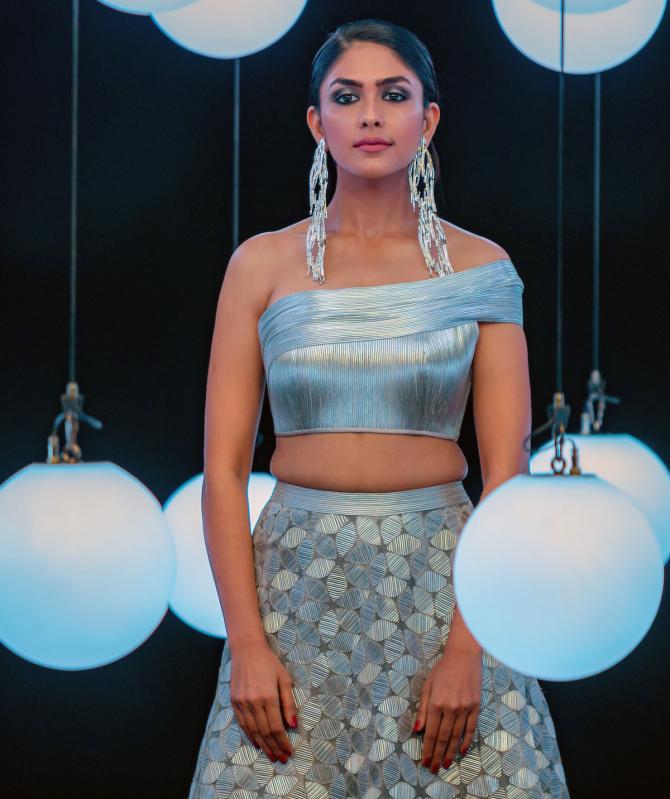 Mrunal Thakur is both thrilled and excited.
So much so, the actress -- who the world fell in love in with for her uninhibited performance in Love Sonia -- could not stop smiling.
The reason for her excitement?
She was making her debut at the Lakme Absolute Grand finale, for designers Rimzim Dadu and Saksha and Kinni.
"Somebody told me both started as Gen X designers with Lakme. I was like this is amazing because I'm also beginning my career with Lakme."
She has an interesting story to share about one of her favourite outfits, designed by Rimzim Dadu, in the video at the end of this feature.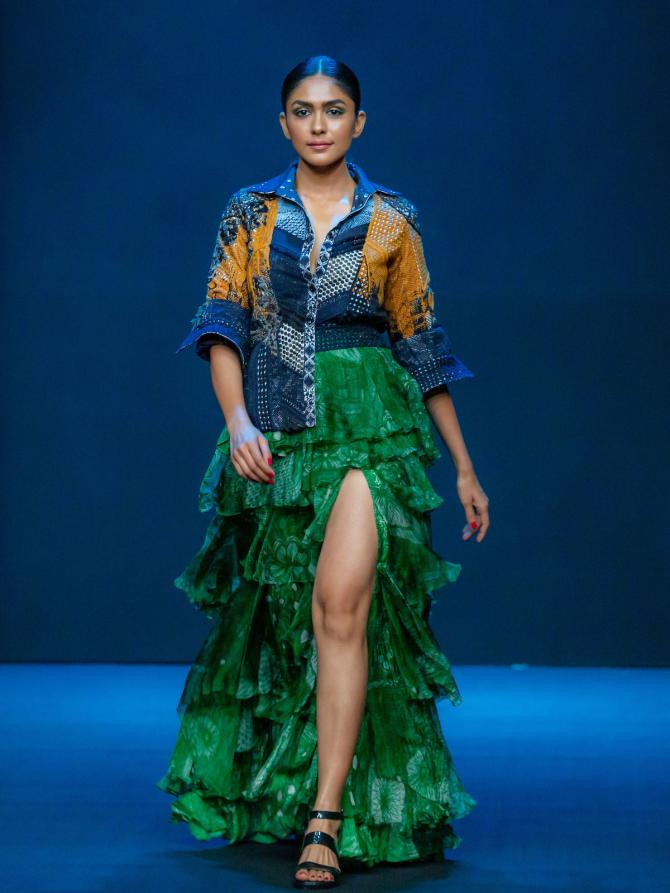 Her debut as showstopper was different in more ways than one.
Due to the coronavirus pandemic, the fashion week was held virtually.
So the challenges as a showstopper, she said, were different.
As was the audience she was catering to.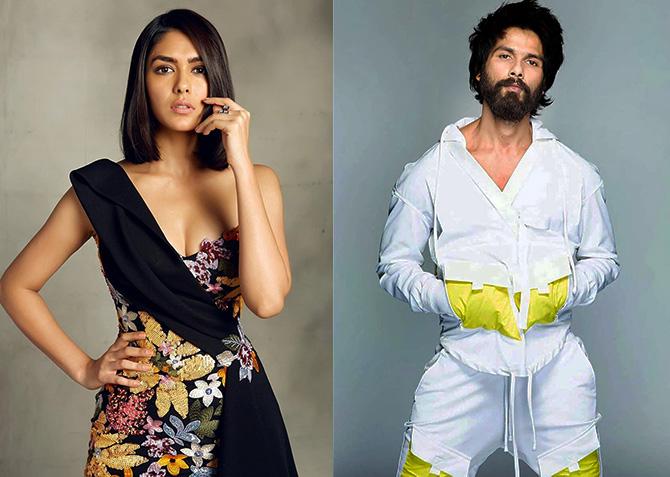 What's also been keeping her busy is her movie, Jersey, where she stars with Shahid Kapoor.
It's the first time that she stars with Shahid.
Another actor she pairs with for the first time is Farhan Akhtar; she stars with him in Toofan, which is nearly ready for release.
Both Jersey and Toofan are sports-based movies.
She is also starring in the Netflix series, Bahubali: The Rise Of Sivagami.
Another film that will soon occupy her attention is Thadam, where she stars opposite Sidharth Malhotra. She chose this film because of a certain Indian actress, whose acting chops she hopes to emulate some day. To find out more about this and her other movies, watch the video.
But if there is one actress she absolutely loves, it's... yes, you need to see the video to find out.
Here's a glimpse of what Mrunal has to say about the international actress. "She is so wise and full of courage and always pushes you to bring out the best in you."
If there was one thing, she has had enough of during the lockdown, it's kadha.
"That kadha phase was really bad, really awful," she shudders.
But she downed them for the sake of her health.
She also explained what else she did to boost her immunity.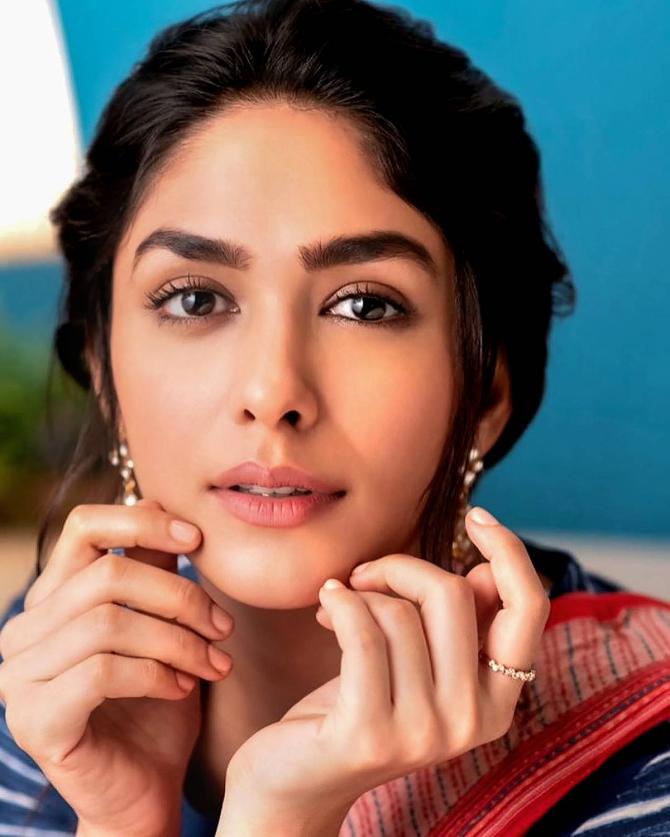 Mrunal had some vital advice to share.
"We don't teach our children what self love is."
:We always impose things on them that you're supposed to do this or you're supposed to look good. No, you're supposed to do what makes you feel good."
Psst! Mrunal has a secret.
There's this Bollywood actor she totally crushes on.
"He's way, way, way too hot," she blushes.
Watch!