We asked you, dear readers to share tips, suggestions and stories of how you are preventing coronavirus.
Here, Rashmi Pillai, a pharma professional from Mumbai talks about the simple life lessons she learned from the recent lockdown.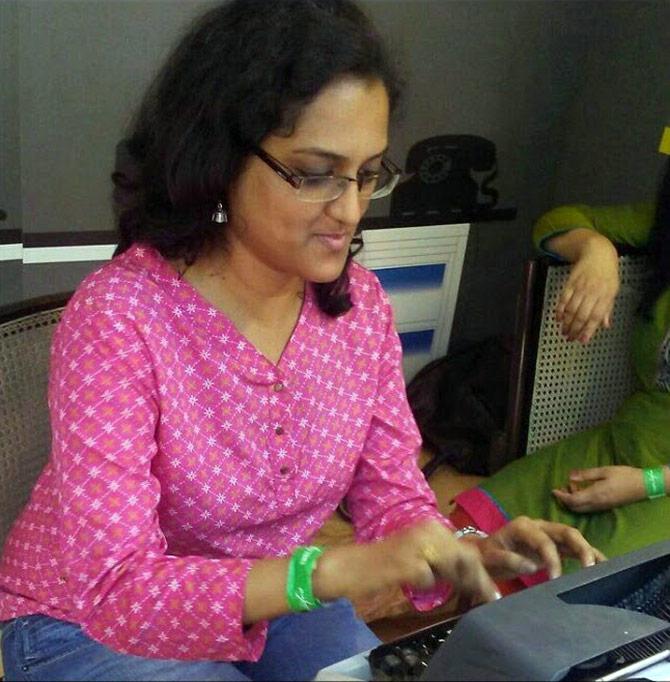 With so many people infected or dead around the globe (we all know the numbers) and dire warnings about the economy facing a Great Depression like scenario, it feels like there are dementors (read Harry Potter if you haven't already) hovering all around us.
But the eternal optimist in me (or certified lunatic, as the case may be) would like to believe in the Camus quote, 'In the depth of winter, I finally learned that within me there lay an invincible summer.'
Looking at the bright side or adding a dash of humour does not mean reduced empathy with those affected; in fact it gives you the strength and courage to face this crisis.
So here's my take on the 5 top good things to come from this lockdown:
1. Eureka moment
A collective epiphany has transpired when you realise how little you need v/s how much you actually have.
Food on the table, a home to maintain social distancing and an internet connection is all that matters right now.
Good health has never been this coveted. Still have a job? Well, hurray for you!
Desperate to meet friends? Voila, group video calls have become the norm.
If you didn't have to trek hundreds of kilometres to get to your home or just to survive another day, count yourself lucky, will you?
2. What an idea Sirji!
From running half marathons within 2BHK homes to using couches, bottles and any other household items for home workouts, innovation is the name of the game.
Cleaning is not a chore anymore, but an opportunity to get those muscles working.
Cooking up dishes using leftovers or any readily available ingredients has made a family masterchef out of some of us.
Coming up with fancy names for them like Dalgona coffee for what's clearly good old whipped coffee is a bonus.
3. JOMO (Joy Of Missing Out)
You have finally been forced to slow down the frenetic pace at which you were living, nay, rushing through life.
You seem to have rediscovered the art of meditation and solitude. You unearth simple pleasures while indulging in hobbies like reading, writing, singing, dancing, painting, gardening, playing a musical instrument or whatever else makes you happy.
You even watch re-runs of shows to relive the old moments and bring back childhood memories.
4. Superheroes: Now at a hospital near you!
This calamity has seen the rise of the real superheroes across the nation and the globe.
They are our doctors, nurses, healthcare workers, police personnel, providers of essential items, sanitization workers, reporters and all those who work relentlessly to help keep the virus at bay.
When some celebrities post inane stuff like 'the no makeup look,' or 'the quarantine look,' even in times like these, it makes you wonder how shallow and vacuous they can be.
All you care about is if the doctors have got their necessary PPE on time.
5. We are the world
You are isolated from the rest of the world, but never have you felt so one with it.
As the entire human race grapples with this enormous challenge, you cheer for fellow humans coming out of hospitals after beating the virus and whoop up in delight when you see a guitar player entertaining the neighbours from his balcony somewhere in Italy.
Despite incidents of violence, you hope that not just you, but everyone comes out of this healthy and unharmed.
So do continue to hope and have faith. Till then, stay at home, stay safe! This too shall pass.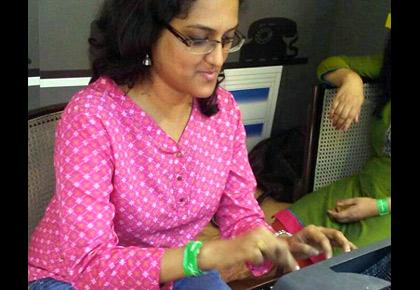 ---
How are you dealing with the lockdown and keeping the virus away?
Share your smart tips, ideas and suggestions with us and we will publish the best ones.
You can also get your children to share a drawing describing the current situation in the country or how to keep coronavirus away.
Write in to us at getahead@rediff.co.in (Subject: Keeping COVID-19 Away) along with your NAME, AGE and LOCATION.
Don't forget to share your photograph. We'll publish the best responses right here on Rediff.com.