Acer TravelMate X349-M delivers on all common expectations, says Uttaran Das Gupta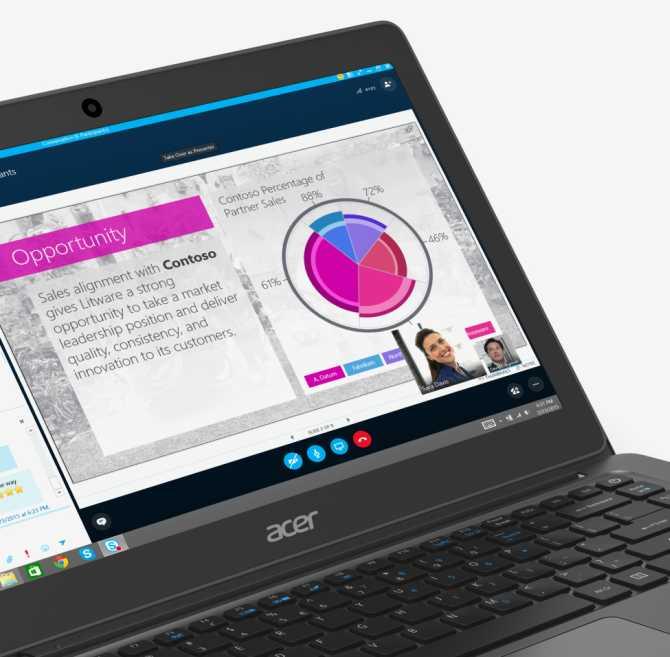 As soon as you see it, you know what might have been the Acer TravelMate X3: Apple's MacBook Air.
First, Asus launched the ZenBook UX330 UA, which was obviously inspired by MacBook's portability.
Now comes Acer's TravelMate X3 series -- though it is a little more affordable. And, of course, it is designed, as its name suggests, to be carried around easily.
It may lack some of the finer features, but that's okay, given its price range.
The rounded edges and the aluminium finish along with a dark, charcoal black colour gives it an impressive look.
The lid is quite robust. I wouldn't hesitate to take it in a briefcase or backpack.
Slim and sturdy, it is meant for travel and is quite optimum for business users.
The back-lit keyboard is sharply responsive. One doesn't need to tap it carefully: there are clear pressure points and smooth surface, making typing easy. But it has only one brightness level.
The touchpad is quite large and has enough space for controlling gestures. Here, too, the pressure points are very clear, and it is also very responsive -- even the corners.
The screen has good resolution and contrast. Watching The Hateful Eight on it, especially the early scenes with a lot of Wyoming snow, was a pleasure.
There is no flickering and I feel confident that it can be used in different places with different sources of light, as it is meant to be.
The TravelMate does come with Intel's Core i7, but I used the one with Core i5. The computing power could be slightly different, but it doesn't really affect day-to-day work.
One can use it for prolonged periods without any hiccups, but this is a laptop for businessmen, students and other such users. Gaming may not be the best idea.
The speakers, located on the underside, are a bit of a disappointment. Use of external speakers or earphones is a good idea.
Acer's slim laptop is also a healthy one, and doesn't consume too much power.
To conclude, it is an elegant performer, and delivers on all common expectations.
The three-year warranty also provides assurance of the confidence its makers have in it.
An entry-level model, it would be attractive to users with a few more discounts. But even at its current price, it is a good machine to buy.