A great way to network and build contacts, the game is no longer the preserve of the rich, says Namrata Kohli.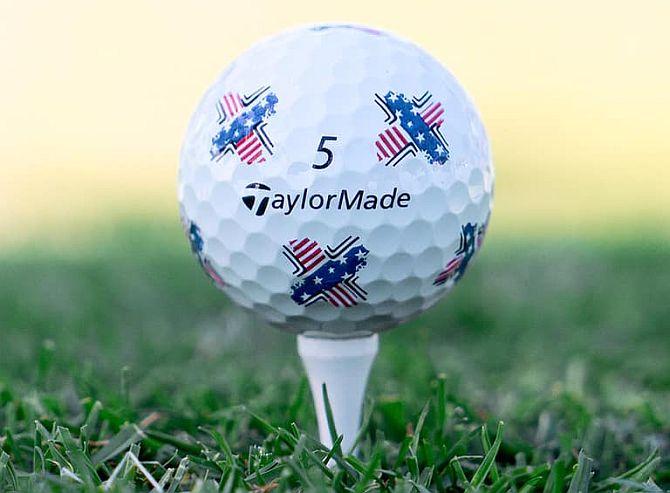 After retiring from cricket, legendary all-rounder Kapil Dev took up golf and even came out a champion in some prestigious tournaments.
The former Indian captain feels that a game of golf is far more engaging for mind, body and soul than cricket and also helps you forge deeper bonds with people.
Nothing else can describe the essence of the game as aptly as this popular saying: To find a man's true character, play golf with him.
A game of paradoxes, golf is both for extroverts and introverts and is simultaneously inclusive and exclusive.
Does that sound contradictory? Well, golf isn't a team sport, so many introverts take to it easily.
Yet, the game is universally known for being a great networking tool and an excellent way to build business and social contacts.
Is golf an expensive sport?
You need to invest on equipment and lessons and several rounds on the course before you get recognised as a serious golfer.
This is probably why many would argue that the game is essentially the rich man's preserve.
In fact, several clubs that are 'By Invitation' cater exclusively to the affluent.
Despite all this, you can make your way into the circuit even on a low budget.
You could, for instance, pick up some second-hand equipment and find a member who can invite you to a golf club.
You could also pare down the contents of your golf bag to the bare essentials.
"A new entrant to the game can start training with just a single iron and golf gloves that would together cost him less than Rs 5,000," says Sanchit Garg, co-founder, Golfoy.com, an online portal that sells golf gear.
"Once the person is adequately trained to start playing on the course, he needs to put in something like Rs 30,000-40,000 to buy a full golf set for beginners worth Rs 25,000-35,000, and basic accessories like gloves, tees and balls that would cost him another Rs 2,500."
The player can then upgrade the set to the next level as and when he is ready and pick up a set for intermediate golfers, which could cost him anything between Rs 50,000 and Rs 80,000.
Once he gets to the professionals level, he could end up spending between Rs 80,000 and upwards of Rs 2.5 lakh.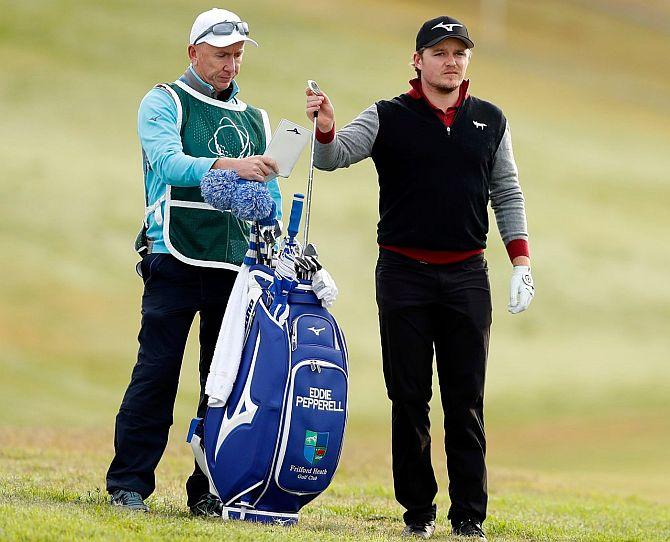 The gear
The kit typically consists of a driver, one or two fairway woods, hybrid, 5-6 different irons, pitching wedge, sand wedge and a putter in a golf bag.
Depending upon the brand and material used, such as steel or graphite, you could spend anything from a few thousand to a few lakh rupees.
Prominent brands in golf gear include Taylormade, Callaway, Titleist, Nike, Mizuno, Under Armour, FootJoy, Inesis, Reebok and Adidas.
There are favoured brands in each product category.
So, while a driver from Taylormade is the most preferred, irons from Mizuno, gloves from FootJoy, balls from Titleist and Wedges from Cleveland rule their respective segments.
But you also have new entrants like Trolleys Axglo, which has dented the market by offering high quality at affordable prices.
Says Garg of Golfoy.com, "All major golf brands invest a lot in R&D to see how they can improve their equipment and make the ball go fastest and longest. So every year, they come out with something unique. And anything that boosts the golfer's performance generates high demand.
"Currently, the recently launched C3i sand wedge is a bestseller for its ability to get out of the bunkers."
The more one plays and practises, the more one knows what one needs.
Retailers say that there is a great deal of customisation in golf equipment -- from head angle of the club, to flex, shaft and loft, and to kits that cater to the right-handed or left handed -- manufacturers are willing to go the extra mile to create bespoke equipment that positively impacts a golfers swing speed, distance and straightness.
Even the clothes and shoes on the course need to be specific.
Golf apparel is different from normal polo wear.
Golf shirts are collared and the fabric is largely polyester with some bits of cotton, says Zubin Bhaseen, India director-golf distribution at Mizuno, a brand that makes everything you can get in golfing apparel.
"The apparel is able to soak in the sweat as players normally walk 8-10 km under the sun. So sweating is inevitable. The material is synthetic and light weight, with loose sizing, so that golfers can easily swing the clubs," says Bhaseen.
The shoes are made of soft spikes.
Take the case of Ecco shoes, a brand that makes golf shoes costing anywhere between Rs 18,000 and Rs 27,000.
Says Liam Maher, global creative director, ECCO, "Our golf range provides the perfect balance of style, cushioning and rebound and stability."
"If you see the outsole, there are two points -- the toe and the ankle -- where the pressure comes when you swing, and these two parts are reinforced in our golf shoes," says Aashish Mashruwala, CEO, Ecco Shoes India.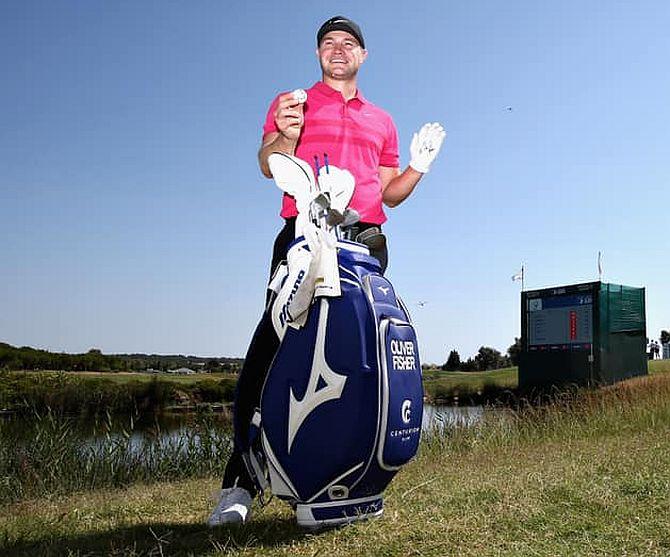 Mentoring
Golf is often a game of mentoring, in which someone initiates you into the sport and offers you a kit to start your game with.
Manu Kohli, a 45-year-old senior executive working with a global oil company, says it was his former boss, a Scot, who introduced him to the game five years back. "He spent many an evening teaching me the basics of the game."
And today Kohli plays friendly matches internationally, with the last one being at the Mecca of golf at St Andrews in Scotland, where he won the series.
He says golf is a highly technical sport that needs a great deal concentration, focus, mental resilience and above all, a relaxed mind.
But he does admit that it is a slightly expensive game with both the access to the golf clubs and the equipment priced dearly.
On an average, you could spend anywhere between Rs 1,000 and Rs 5,000 per game depending on the course you are playing, the day of the week (weekday or a weekend) and the status of the club (whether public or private).
However with average incomes in big cities increasing, a lot of middle- and senior-level professionals are taking to the sport.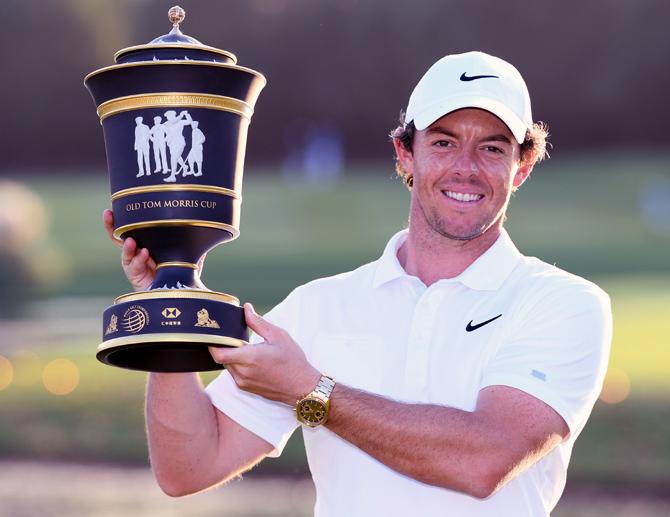 Some of the fastest-moving products on every golf store include balls and gloves, which players need on a daily basis.
This is closely followed by apparel such as headwear and trousers and accessories like tees and golf grips.
Where do you cut costs?
Says Kohli, who sets an alarm at 4 o'clock in the morning four times a week for his game, "If you are passionate about something you wouldn't generally like to cut corners. But if you do, the golf kit and the shoes that you wear are something you might never want to compromise on."