They break up bar fights, watch over female customers, and even uncover illegal drugs at upscale clubs in the capital. Inside the lives of sisters and bouncers Mehrunnisa and Tarannum Shokat Ali.
Photographs: Adnan Abidi/Reuters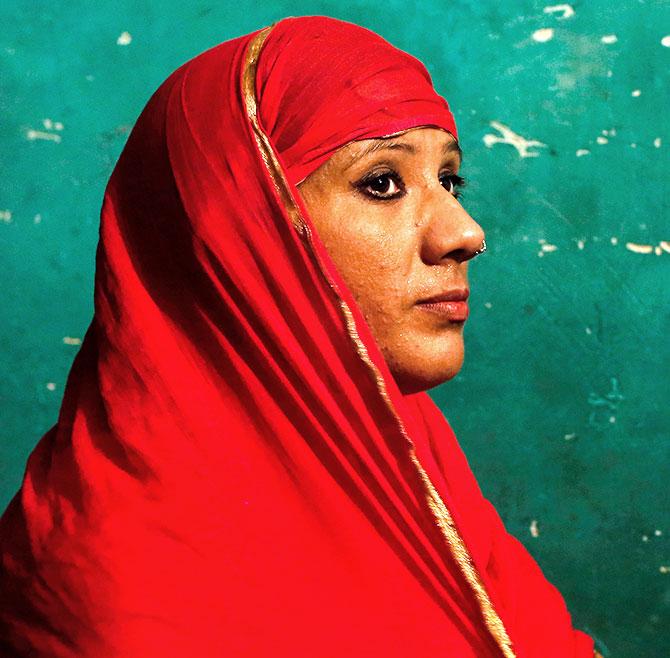 Mehrunnisa Shokat Ali offers prayers.
She has been a bouncer for nearly a decade, and for the last three years, has done 10-hour night shifts at New Delhi's Social, which functions as a restaurant and co-working space by day, and morphs into a packed club at night.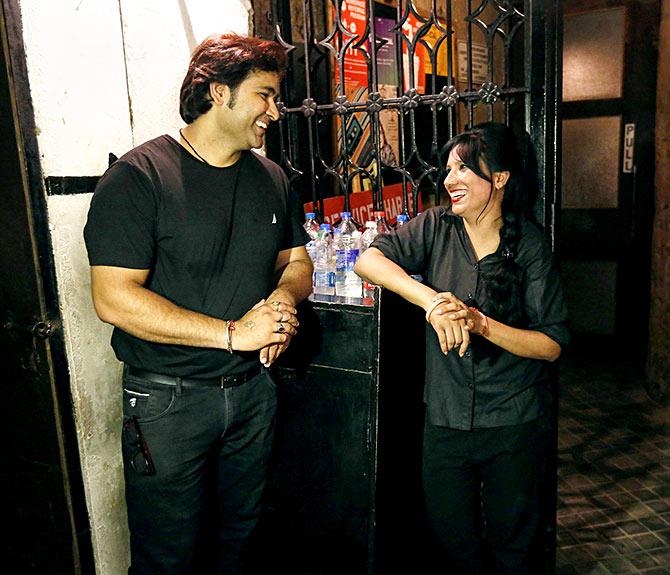 Mehrunnisa (right) mans the entrance of Social with a colleague.
"We decided to employ women to make sure that women customers too felt safe, and we found a great match in Mehrunnisa," says Social's owner Riyaaz Amlani, who says she has helped defuse innumerable alcohol-fuelled quarrels.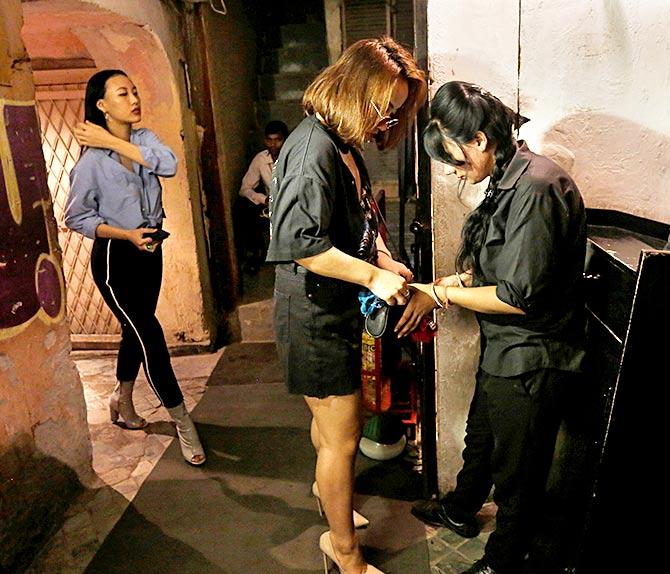 "If I come here, and I see a female bouncer, I feel a lot safer," says a regular patron at the club, which is located in capital's swanky Hauz Khas neighbourhood. "Mehrunnisa is pretty kick-ass. She is good at what she does."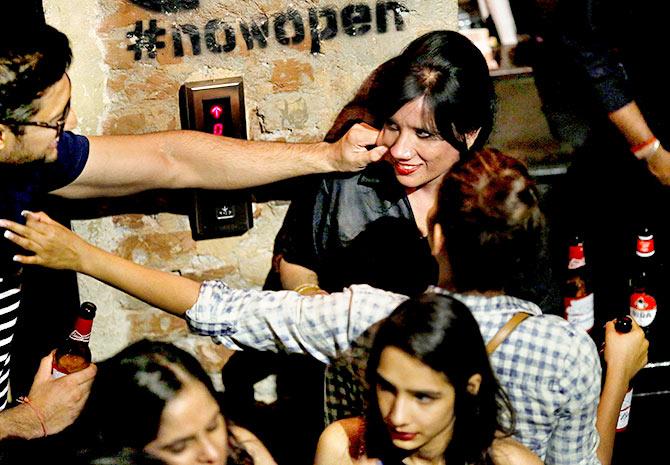 Joking with clients and colleagues, Mehrunnisa might be mistaken for any other patron of Social.
"She was fierce and determined, and the rest is history," says Amlani.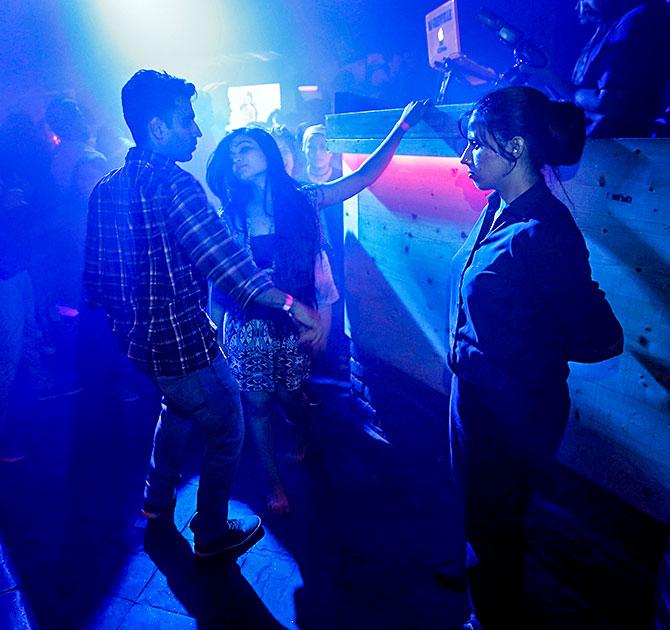 Mehrunnisa's sister Tarannum, also a bouncer, stands guard near the dance floor at the club Mafioso, also in the Hauz Khas neighbourhood.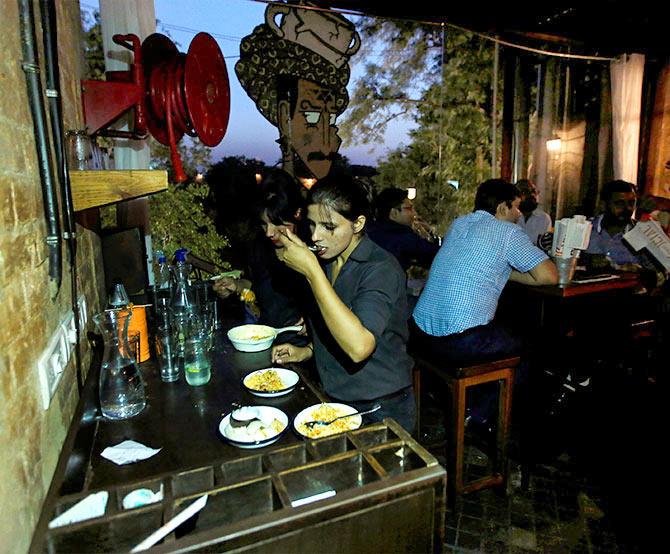 The sisters take a break together.
"It's not an easy job," Mehrunissa says. "Taking care of people, especially women in a club, is a very big responsibility."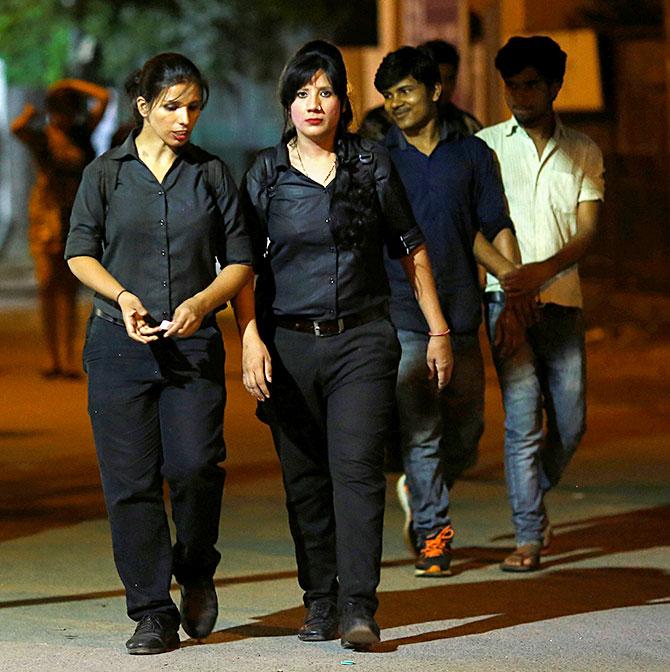 Mehrunnisa (right) and her sister Tarannum (left) walk towards a taxi after finishing their shift at their respective clubs.
"Several times my brother has asked me, what sort of a job is this?" Mehrunnisa says, recounting how difficult it has been to get her family to accept her night shifts. "But this does not affect me, because my mother and father have faith and confidence in me, and I know I am not doing anything wrong."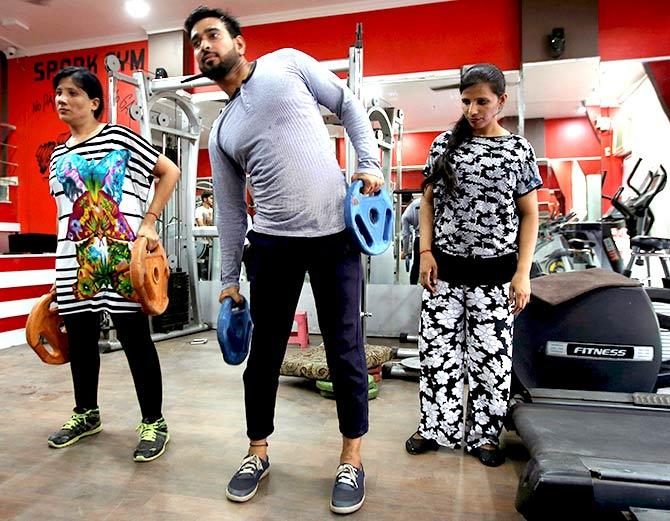 The sisters take immense pride in their vocation, spending up to an hour at the gym each day to build their strength, and even working through holidays.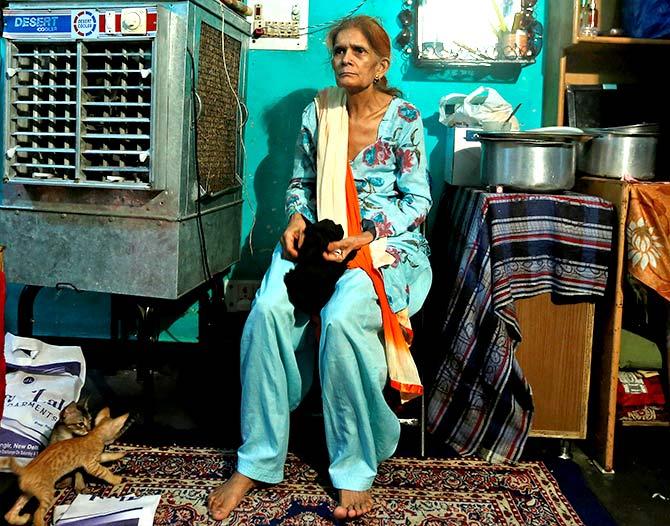 Mehrunissa and Tarannum's mother Shama Parveen inside their home in New Delhi. Only their mother's insistence allowed them to further their education beyond primary school.
Mehrunnisa swaps easily between her responsibilities at home and work highlights like being part of the security detail for Bollywood actresses such as Priyanka Chopra, Preity Zinta and Vidya Balan.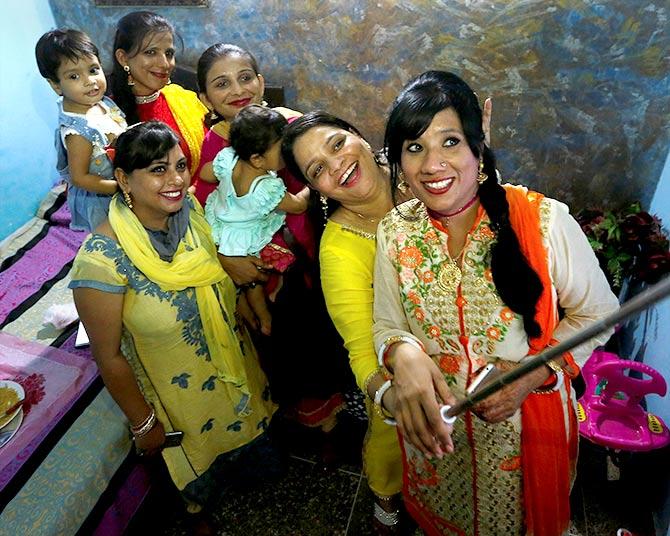 Mehrunnisa with her family.
When their father's stock market losses hit the family hard, Mehrunnisa, still in college, became the breadwinner for a household consisting of parents, two sisters, and her elder sister's three children.
"I am very proud of what I do," she says.