In a backward, patriarchal Uttar Pradesh village, a young girl is making a difference, reports Geetanjali Krishna.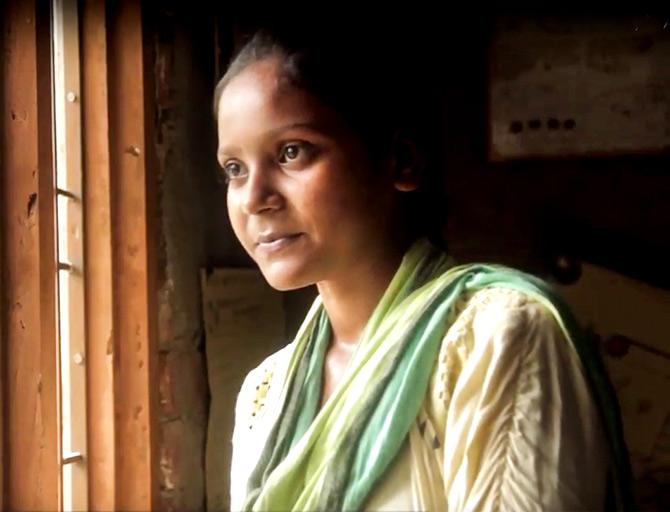 Pictures sometimes speak louder than words.
I thought of this while watching the video of a young woman I met the other day at Plan India Impact Awards in the Delhi's India Habitat Centre.
In those rarified environs, 19-year-old Shalini Chauhan's description of her campaign against child labour and child marriage in her village was impressive.
But when I watched the video, which placed her firmly in her own milieu -- a backward, patriarchal village in Ambedkar Nagar, Uttar Pradesh -- the true import of her work had me gobsmacked.
At the age of 11, Chauhan (above) joined an NGO, Bal Jagriti Manch, through which children themselves worked on their rights and related issues and brought out a small newspaper.
"Initially, my parents thought this was a waste of time," she told me. But the children's group did advocacy on issues that affected them the most, and proved not only to be a support for each other, but also formidable watchdogs for the village.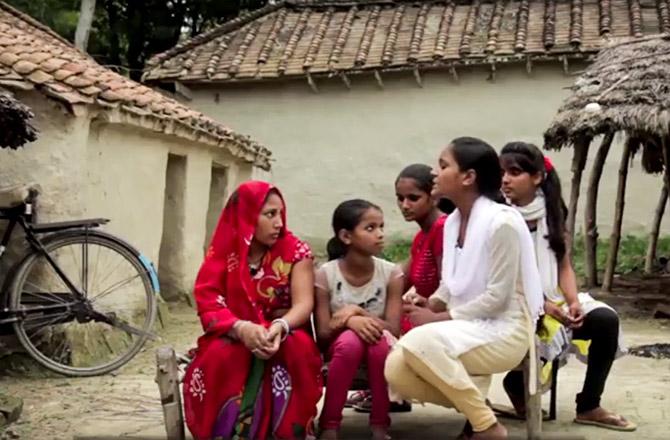 Chauhan became a legend of sorts as she conducted weekly meetings and explained to her peers why it was important for them to study instead of working, or why getting married early would hinder their development.
She got her group to visit the homes of children who dropped out of school, or girls who were being married off while they were still minor.
"Parents often told us not to interfere in their personal matters, but I stood my ground, saying that if a child wasn't getting educated, or a minor was getting married, it was a matter of public concern," she said.
To everyone's surprise, these young activists began to make a difference.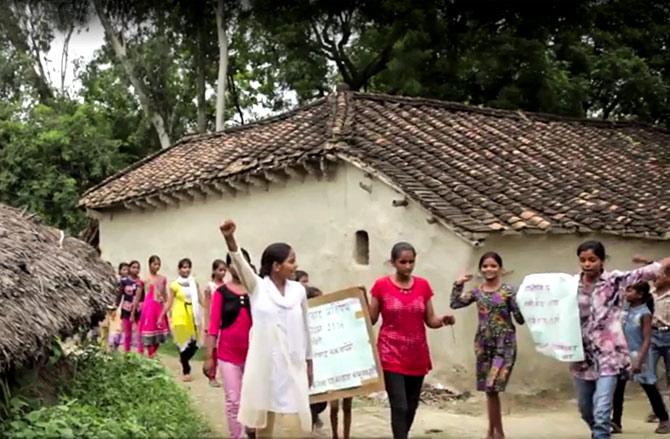 Till date, Chauhan and her friends have helped more than 2,500 children in and around their village to get birth certificates.
They have also helped many to get admission into government schools.
Over the years, Chauhan has prevented several child marriages and interceded successfully with countless parents of working children.
"We've also devised novel ways to get our point across," she said.
Recently, when a child found an insect in his midday meal, he composed a song about it and sang it in a school function attended by all the district officials!
Once, despite their best efforts, Chauhan and her friends were unable to prevent a child marriage. "I was disheartened but swore that it would never happen again in my village," she said.
On issues regarding child labour, she has not only taken on village elders but has also directly enlisted the help of the district administration.
"Today, whether it is the police station or the office of the district magistrate, I march right in and fearlessly state my case," said Chauhan. "Perhaps because I'm a girl or because I'm so young the officials always listen to me."
Readers with any sort of experience of UP's patriarchal villages would understand how heretical it must seem for a girl to walk into the police station or the village panchayat and tell people much older than her what to do.
"To that, my answer is, who will understand a child's problems better than another child," she countered.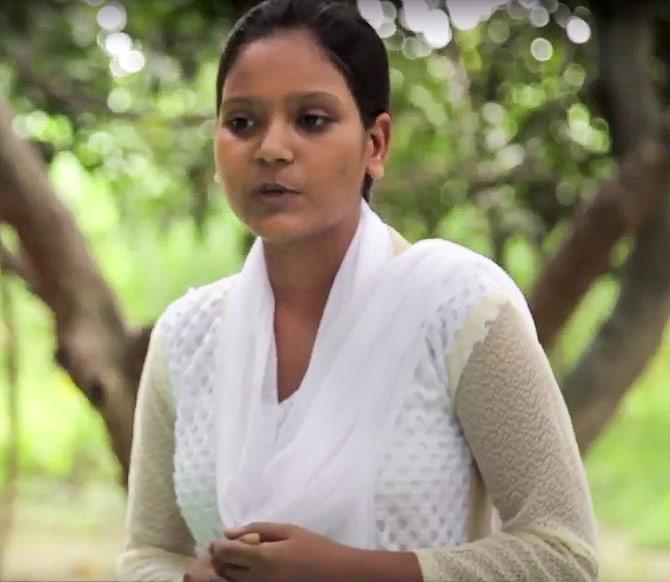 At 19, Chauhan is no longer a member of the children's group that has shaped her life.
"I mentor them now, and want to spend the rest of my life working on the rights of children and women," she told me.
Soon after our conversation that evening, Plan India awarded the Youth Champion prize to her.
"Today, our neighbours say they want their daughters to become like me when they are older," she told me in parting. "Imagine that!"
The video ended and I mused that perhaps even Chauhan didn't realise how desperately the country, especially its villages, needs youth champions like her.
Photographs: Kind courtesy Plan India/YouTube