Always address your cover letter to a specific person, advises Sarvesh Agrawal, founder and CEO, Internshala.
You can do a simple Google search for the name of the hiring manager or head of the department you are applying to.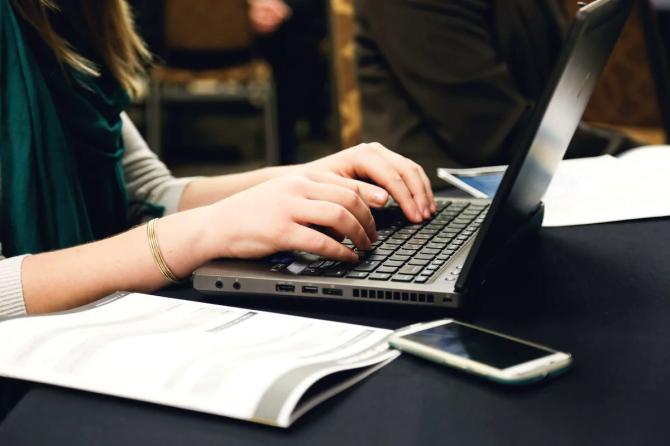 You finally found the perfect job listing, which requires the exact skills you have and is willing to compensate you well for it.
As you go through the application process, you encounter the dreaded words 'cover letter'.
What is a cover letter?
Your resume is a summary of your educational background, professional experience, skills, and achievements.
The cover letter, on the other hand, is a short document that elaborates your intent for applying to the job, particular skills, experience, and achievements that make you the right fit.
When you draft a letter you can pick out one to two scenarios that are relevant to the job and write about those in greater detail.
This can help the recruiters in painting a complete picture of a candidate and helps you stand out among your competitors.
How to write a cover letter
Like stories, each cover letter consists of an introduction, body, and conclusion.
Let's find out how to nail each section.
Introduction and opening paragraph
The introduction consists of the greeting and the first paragraph.
Always address your cover letter to a specific person. You can do a simple Google search for the name of the hiring manager or head of the department you are applying to.
The next step is writing the opening line.
You could simply start by stating the position you are applying for and the company name. For example,
Dear Ma'am,
I am excited to apply for the position of data analyst at your organisation.
With a bachelor's degree in Computer Science and a four-month internship experience in data analysis, I believe that I would bring valuable skills to the table.
If you want to go for a more engaging opener, you can write about why the company resonates with you, which can include a small anecdote about using their products or services.
You can also scan the company Web site, press releases, and other media presence to understand what strikes a chord with you.
Alternatively, you can write about how your interests and accomplishments have led you towards applying for this role.
The tone of the opening paragraph will depend on the company that you are applying to.
For example, if the company is more on the conservative side such as an accounting firm, you must maintain a formal tone.
Body of the cover letter
Begin with reading the job description thoroughly and see which key skills the job requires.
This will help you understand what kind of candidate the company is interested in.
Once you have a fair idea of the key requirements, think of your main accomplishments that demonstrate them.
Think about your performance reviews during your internships and recollect areas where you shone.
Even better if you can back it up with data. For example, you could mention how you increased the readership of a blog by 15% during an internship.
If you don't have internship experience, pick your brain for accomplishments during extracurricular activities at high school or college. You could mention about leading a college society, participating in an event, organising an event.
You can also include any educational achievements or any projects that might be relevant to the job.
You should also use this space to convey how you plan to use your skills in your work at the company.
You can research and find out about some of the issues that the company is trying to address and come up with ideas to resolve it.
For instance,
As a Web designer with your company, I would use these skills to create website designs that incorporate your brand elements and is optimised for all devices.
Conclusion
Keep your end note simple and straightforward.
You can thank the person and request an interview or a meeting.
I would welcome the chance to speak more about this opportunity and share how I can contribute.
Thank you for your time.
Sincerely/Best regards,
Your Name
Sarvesh Agrawal is the founder and CEO, Internshala, a recruitment and training platform.