Sanjay Kumar Singh tells you how you can make the most of these incentives.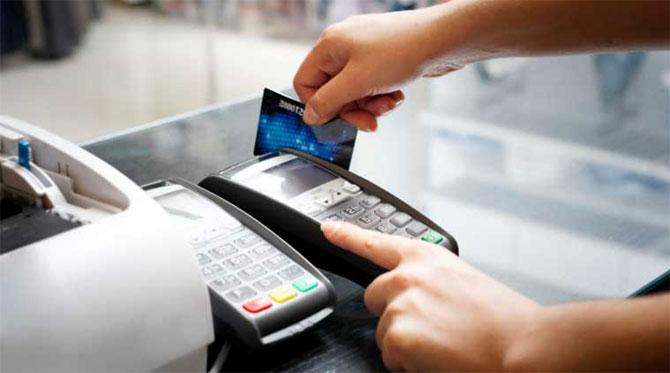 On December 8, the government announced a variety of incentives for customers who make digital payments.
All payments made via debit and credit cards, net banking and mobile wallets will be entitled to discounts.
Here's how you can make the most of these incentives.
Insurance
Public sector insurers will offer a discount of 8% on life insurance and 10% on general insurance policies if customers make online payments for them.
While this is a welcome development, buyers need to bear a few points in mind.
According to experts, while purchasing a policy online from LIC may not be a hassle, general insurers may need to improve their platforms to bring the purchase experience at par with their private sector rivals.
Experts also anticipate that private sector insurers may reduce their premiums in response to the government's initiative, in which case it may make sense to wait for a fortnight or so before making a purchase.
Cigna TTK Health Insurance is currently offering a 10% discount if you purchase or renew your policy online.
Says Rushabh Gandhi, director-sales and marketing, IndiaFirst Life Insurance: "In select policies, we have an online purchase option with differential premium."
Experts emphasise that buyers should hunt for value and not look at discounts alone. "In the past two-three years, product variety has grown immensely, so customers need to compare features, and not go by price alone," says Rahul Mohata, chief operating officer, Ideal Insurance Brokers.
In health insurance, for instance, one product may have a premium of Rs 10,000, but may come with a cap on room rent of 1% of sum assured.
If your sum assured is Rs 5 lakh, the maximum room rent that policy will pay is Rs 5,000 per day.
If you go to a hospital where the rent is Rs 8,000, you will have to pay the balance out of your own pocket.
You may be better off buying a policy with a premium of Rs 12,000 that has no such cap.
Fuel purchases
When you make a digital payment at a petrol pump, 0.75% of the amount for which you have purchased petrol or diesel will come back into your bank account within three working days.
The benefit thus comes with a lag.
"Given that such a large number of banks and petrol pumps are involved, this was the best solution we were able to work out," says Subodh Dakwale, executive director, IOC.
The scheme has become effective since the midnight of December 13.
A person who drives about 1,520 km a month stands to save about Rs 61 per month (mileage of car taken to be 12 per litre and price of petrol, Rs 64.25) or Rs 732 per year. However, fuel prices vary in different parts of the country.
In Bhopal the price is Rs 73.21 per litre. Applying the same numbers, a resident person of that city will save Rs 835 per year while a resident of Port Blair, where the price is Rs 57.32 per litre, will enjoy a lower saving of Rs 653.45.
By making use of the benefits on co-branded (and some non-co-branded) cards, you can enhance your savings on fuel purchases further.
Railway tickets
Currently, the charge levied on online purchase of train tickets has been waived.
The charge is Rs 20 for a non-AC and Rs 40 for an AC ticket respectively (plus service tax).
This waiver began on November 23 and will continue till December 31.
Despite the finance minister's recent announcement of a discount of 0.75% to 1.25% on digital transactions, this has not come into force yet, according to an IRCTC spokesperson. He could not specify a date by when it would become applicable.
Railway insurance
From December 10, the insurance scheme for railway travellers started in September has now been made free of cost for tickets purchased online.
Earlier, it was optional and passengers had to pay a fee of 92 paise. But now the government will bear the cost.
The compensation is Rs 10 lakh for death and total permanent disability, Rs 7.5 lakh for partial payment disability, and up to Rs 2 lakh for hospitalisation expenses.
Photograph: PTI Photo