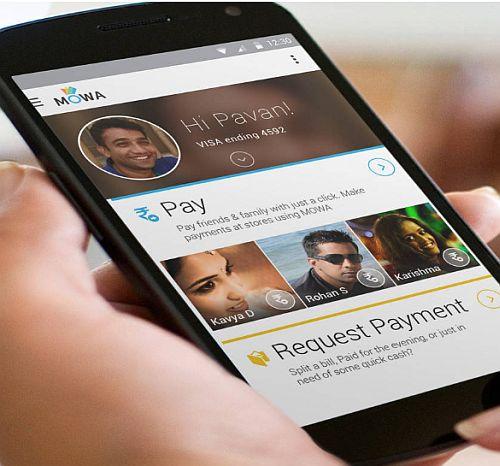 It is suggested that you get your SIM locked with which the wallet account is mapped, says Rajiv Anand, executive Director, Axis Bank.
My bank is promoting the use of its mobile wallet after demonetisation. Can I make all kinds of payments like debit card?
Is it as safe as my debit card?
What will happen if my phone gets stolen?
Can someone use my wallet?
Also, can I transfer money back to my account if I need to?
Mobile wallet is a convenient payment method which is linked to your mobile number directly. You may use mobile wallet to make person to person fund transfer instantly.
Mobile wallets are increasingly becoming popular as a payment option similar to debit cards/credit cards with additional convenience of not needing to carry any physical card separately and payment can be made directly using your mobile number.
Many wallet providers are also offering virtual cards linked to wallet account which can be used as your regular debit cards.
Transaction via debit card requires two factor authentication whereas wallet transactions require only one factor authentication as per RBI regulations.
Currently, wallet accounts are restricted to limit of Rs 20,000 per month for non-KYC customers and Rs 1 lakh for KYC customers.
Some banks follow two factor authentication for wallet transaction as well for making wallet transaction as safe as debit card transactions.
In case your phone gets stolen you can anytime call customer care and get your wallet account blocked to prevent misuse of funds lying in your wallet.
It is also suggested that you also get your SIM locked with which the wallet account is mapped.
Wallet can be accessed only by using legitimate credentials (Mobile number/\device mapped to account and/or password).
Most of the wallet service providers allow transfer of funds back to your savings account. However, there might be applicable charges as decided by the service provider.
I am planning a foreign holiday and want to take some money in a forex card. If there is money remaining in my card, can I transfer it back to my account once I return?
Any left over foreign currency balance in your forex card can be transferred back to your account any time.
If I transfer money into my PPF account through NEFT will I still get a challan to show as proof for my tax exemption purposes?
Once the money is transferred to customer's Public Provident Fund (PPF) account by any means, the customer can get the statement of his/her PPF account through his/her internet banking immediately which can be shown as proof of investment for claiming tax exemption.
I am planning to book my pass online after the demonetisation, but my bank does not show in the dropdown options for debit cards on the IRCTC Web site. I don't have a credit card. What can I do?
C

ustomers can also select the 'Payment Gateway' option for using his/her debit card while buying a season pass on the IRCTC Web site. This will work fine for debit as well as credit cards.
On selection of the 'Payment Gateway' option, the cardholder will be redirected to another payment page where s/he will be required to first select his/her debit card type (whether Visa, Mastercard, RuPay etc).
Post this selection client needs to enter other debit card details like -- debit card number, expiry date and CVV number to proceed.

Finally a second factor of authentication -- in the form of either a one time password (OTP) or a static password -- will be needed to complete the transaction.
After my home loan is repaid how long will it be before I get my property documents? What is the procedure to close the home loan account?
A

customer wanting to close his/her home loan has to get his foreclosure letter which will have details of the outstanding loan outstanding.
Once the customer has the same, s/he can walk in with a demand draft for the closure amount and deposit it at any of the loan centres.
The loan account shall get closed typically within five to six days of the payment being accepted (on the funds getting cleared).
Once the entire loan amount is repaid, the loan centre will send the customer's property papers to the nearby branch of the customer's choice. The branch will physically hand over the documents to the client. The time period for this shall be typically around 21 days.
I have converted a large transaction on my credit card into a 12 month EMI. I have finished six months. I now have funds to repay the remaining amount, but my bank is saying I cannot do it. Are they right in saying so?
Banks allow foreclosure of all installment programmes related to credit cards. There is however pre-payment fees that is charged to the customers which is 1.5 per cent of principal outstanding at the time of foreclosure with a minimum fee limit.
If any product is purchased with EMI option at the merchant's end then the foreclosure fee is zero.
However banks do not allow partial foreclosure, so if the customer wishes to foreclose s/he has to pay the entire principal outstanding at the time of foreclosure.
The views expressed are the expert's own. Photograph: Kind courtesy, Ikaaz Software