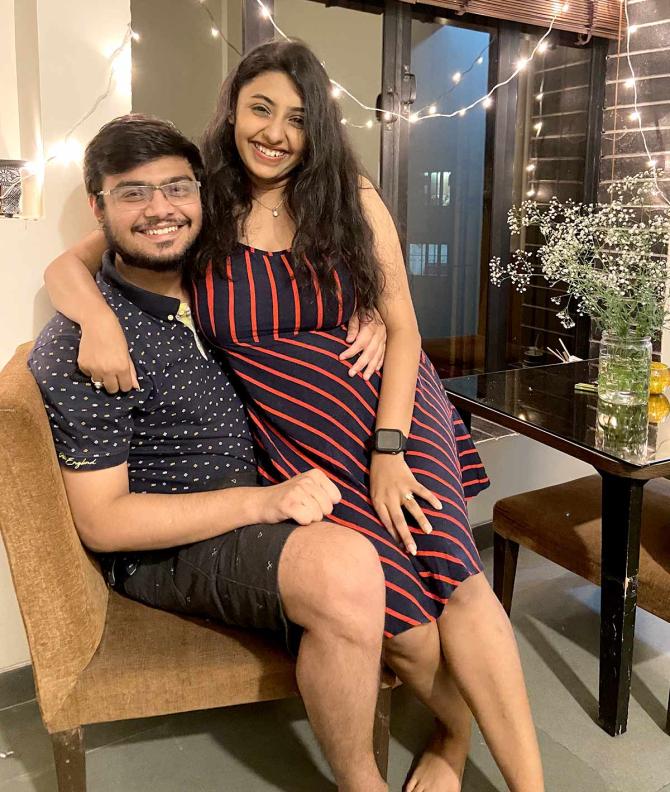 Online dating is a convenient and safe ways to introduce yourself to new people and find connections.
However, singles who are new to dating, especially women, find it difficult to trust and confide in an absolute stranger.
How does one differentiate a casual dater from a serious one?
If you are someone who is new to the world of online dating, what it is the right way to start a conversation?
More importantly, how do you know s/he is the one for you?
We asked a few women who recently found love on dating websites to share some tips.
1. Be your authentic self
Ishita Chakravarty met her partner Rishabh within a week of downloading a dating app last year.
She was impressed by the perfect date idea stated as 'homemade mutton curry and wine' on his Bumble profile.
Commenting on the importance of a complete profile bio, she says, "Everyone loves a funny, interesting, and memorable profile."
"You can be fun, outgoing, adventurous, love to travel, or enjoy being active, so why not share that!"
If you like to cook, what's your favourite dish to make?
What show are you watching on TV right now?
What does your typical Saturday night look like?
Your answers to these questions will help decide whether or not to make the first move!
"Do not rush the process," Ishita adds. "If the connection between two people is real, things will fall into place."
2. Be clear on dating intentions
"If you feel something is right, go for it," says Anamika who also found her match on a dating app.
"Be yourself and let people get to know the real you."
"Being clear about your dating intentions and your true self will help you make better decisions and have transparent conversations with your match."
"This helps in building that trust you both need to take it to the next step," she adds.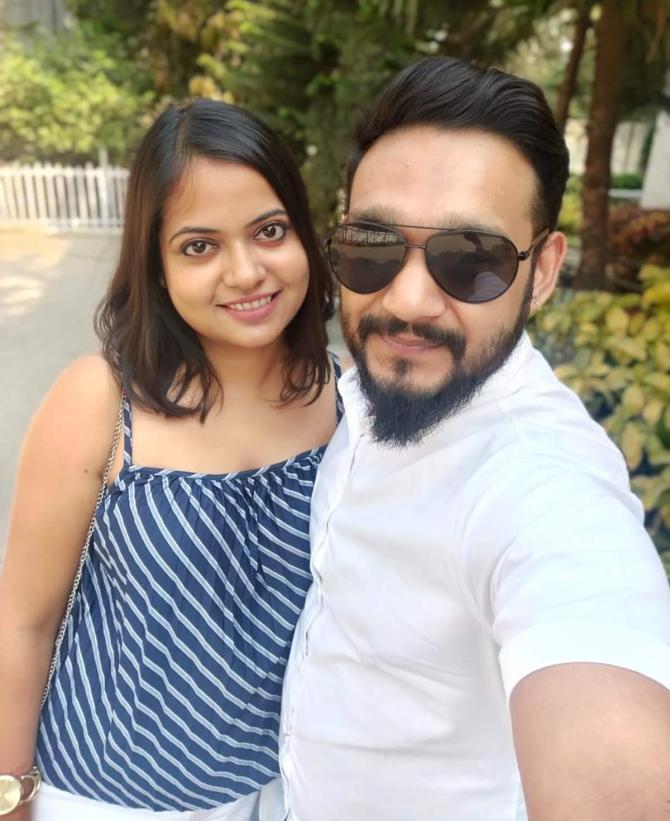 3. Interesting conversation starters
Struggling to start a conversation with something that's more interesting than just a "Hi"? Go for the basics, Anamika advises.
"Talk about what you like or dislike, give a cute compliment or even share something funny that happened recently.
Anamika suggests playing question games proved to be a great conversation starter for her
"My favourite was: Are you a beach or a mountain person?; Cat or a dog person? House party or clubbing?"
It helps break the ice and you get to know the other person a little better without making him/her uncomfortable.
4. Respect boundaries
Angana Chakraborty, not only met her partner online. She decided to get married to him within a year.
According to her, honesty in their relationship helped in making the decision to spend their lives together.
Angana believes that respecting one's boundaries and space is very essential.
"Carry on chatting with your connection if you are comfortable or politely decline. Women know how to take hints if you are not interested. In case a woman did not, for whatsoever reason, have the courtesy to give her closure," she shares.
5. Patience is a virtue
Urmi Bhatt who met with her partner Aakash during the lockdown in May 2020, explains that finding trust in the online space can be a little tough for women.
So, it is best to give someone the time and space she requires to build a connection.
"Be clear but not overtly persistent. It's great to ask questions and keep the conversation going but try not to go overboard with too many messages if she is taking time. She'll come around!"
Dear readers, have you found your partner online? What is her/his name?
How long did you date till you realised s/he is THE ONE?
Send us a photograph of yours and tell us how you both met and fell in love.
E-mail us your photograph and story to getahead@rediff.co.in (How I found love online) along with your NAMES and LOCATION. We'll feature the best responses on Rediff.com.