For Indian ethnic wear, the dynamics have changed.
People have been gravitating towards classic silhouettes with minimal embellishments.
Comfortable clothing seems to be the new kid in town, and velvet seems to be making its way back into our hearts.
Handmade outfits are going to take the spotlight in 2021, and if you haven't adopted Pantone's colour of the year, you should start right away.
Yashraj Bhaiya, founder of the design label Varsha tells Anita Aikara/Rediff.com about the hottest trends that will rule the fashion scene in 2021.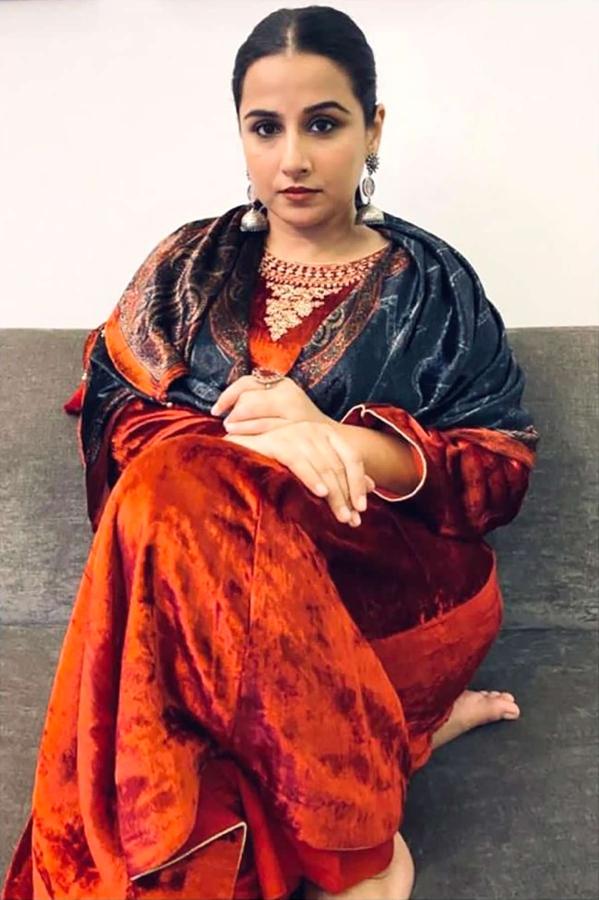 Vocal For Local
Handcraft is back in a big way and it has gained traction during the lockdown.
They are quintessential to India and deep rooted in our tradition.
There are various craft clusters spread across the country that produce some of the finest weaves, embroideries, embellishments, etc.
People would love to experiments with these handcrafted silhouettes, and it fits right into our 2021 wardrobe.
To adapt to this trend, one can contemporise the crafts by mixing them with elements from Western fashion.
Shine Bright Like Velvet
Velvet is a kind of silk that is associated with opulence and royalty.
It is a luxurious rich fabric that can add a little drama to your festive wear.
It hangs very well and can elevate your look to the next level.
You can use it to create an impressive silhouette or add some glitz to your look with velvet accents such a bodice or dupatta.
You can also do embroidery on it with contrasting colours to break solid tones.
Mix-and-Match
While styling ethnic wear, be mindful of the fact that you can swap individual pieces from different outfits and create a whole new outfit.
You can create fun combos with different kinds of garments and even experiment with colour-blocking and prints-on-prints.
Style a ghagra with a long kurta to create a chic silhouette.
Or swap dupattas between suit sets to give the outfit a new feel.
Try adding some twists and surprises to your Western and Indian wear, and use accessories to switch things up.
Follow Pantone's Path
Ultimate Grey and Illuminating Yellow are the two colours that have been chosen as Pantone's Colour of 2021.
These two shades will surely spread a wave of much needed positivity.
Illuminating Yellow is a shade that is already very popular in ethnic wear.
The chic Ultimate Grey is the perfect choice for an evening event.