Don't we miss those simple, carefree days?
If you are an '80s or a '90s kid, perhaps you are slowly realising how times are changing.
You may be a successful millennial who is making life changing decisions at your workplace or simply just wondering what your next big move will be.
Did anyone tell you that while you were busy chasing your career goals and pulling your life together, your best years went sweeping by and became a slambook of memories.
Don't believe us?
Presenting a flashback of just some of the things that will make you feel really old. Or maybe just happy..:)
1. Hip Hip Hurray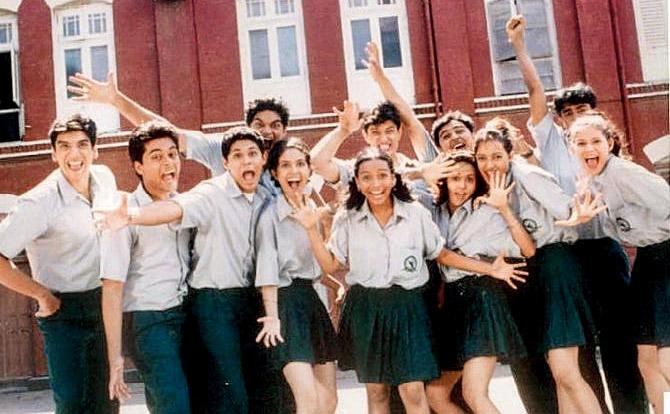 Photograph: Kind courtesy courtesy Zee TV
The television series that used to be the ultimate aspiration for high school grads in the '90s turned 20 this year.
Back then, no one carried smartphones or clicked cool selfies in junior college, but the show set its own goals of 'cool'ness.
From tying your sweater over your skirt to bunking class and having a secret crush on your Math teacher, H3 was the benchmark of an ideal teen life.
Sigh! Those days.
2. Kuch Kuch Hota Hai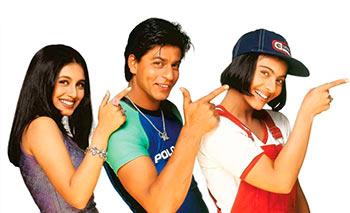 Photograph: A scene from Kuch Kuch Hota Hai
Remember friendship bands? Polo tees? Basketball?
Thank you K2H2 for giving us college goals and introducing the concept of Friendship Day.
Even twenty years later, Rahul and Anjali's love-hate jodi continue to stir our hearts.
Oh and BTW, DDLJ was 23 years ago!
3. Britney Spears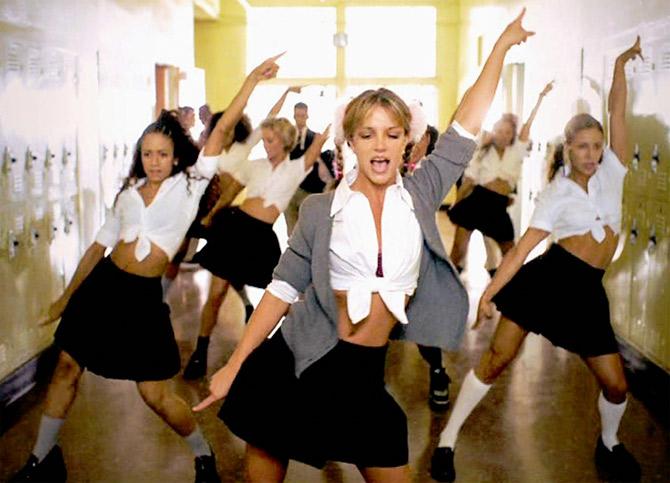 Photograph: Britney Spears/Twitter
Some of us were in school, or maybe first year of college when this teen sensation took over our television screens overnight.
Back then, it was hard to shake off that sexy image of Britney Spears' zany moves on Baby One More Time.
If we tell you that was 20 years ago, will you say 'Wow' or 'What?!'
4. Euphoria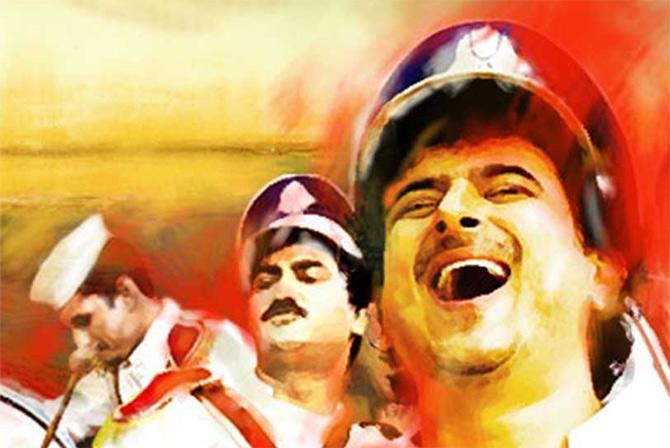 Photograph: Kind courtesy Euphoria
Some of you may still have Dhoom Pichak Dhoom on your playlist.
Did anyone tell you that song by Palash Sen and Euphoria is from 1988?
Yeah, thirty years ago!
5. Sachin Tendulkar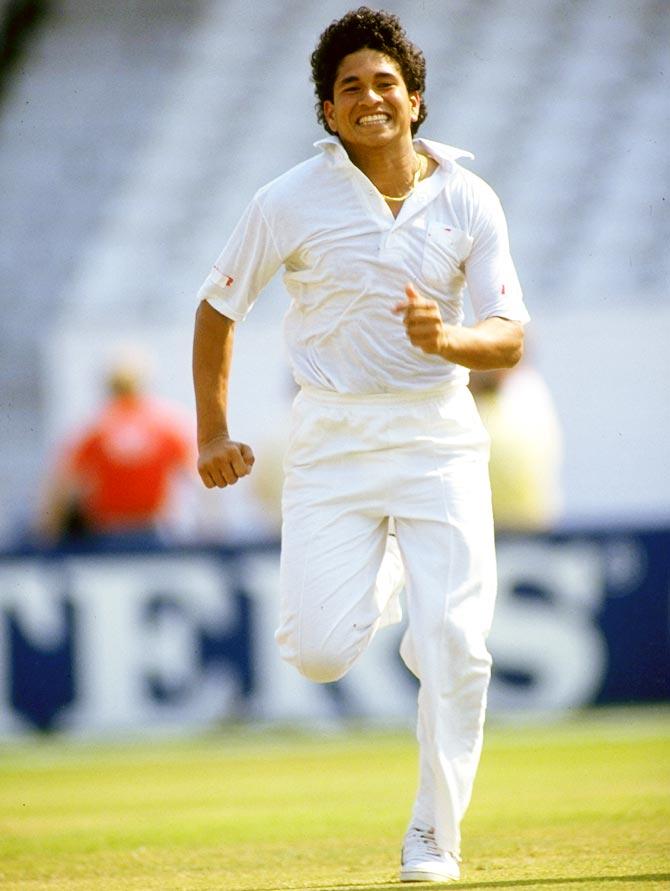 Photograph: Ben Radford/Getty Images
Last month, Virat Kohli overtook our Tendlya's record of 10,000 runs in ODI cricket.
Guess what, it's been 30 years since Sachin made his debut in domestic cricket.
The year was 1988 and the God of cricket scored a ton. He was the youngest Indian to score a century on his debut.
Feeling old, already?
You may be a '70s, '80s or '90s kid, but trust us, there are some things that you never get bored of.
Cheers to those memories. Let's cherish them while they last!