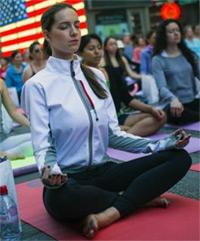 Both these methods are loaded with equal benefits, which might make it tough for you to choose either one of them.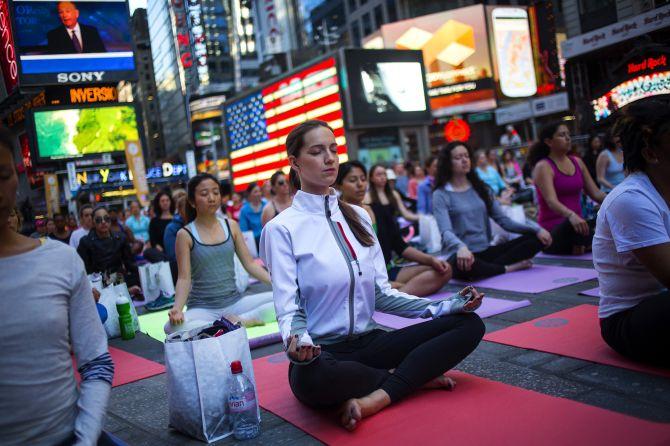 The World Health Organisation recommends 150 minutes of any moderate physical activity per week for individuals aged between 18 and 64 years of age.
Physical activities like yoga or gymming are high on the priority list of every health-conscious individual.
Yoga may keep you younger, while gymming on the other hand, may help in keeping you stronger.

Read on to find out what works best for you.

1. If you want to lose weight, hit the gym!

Intensive training or cardio-vascular exercises are particularly effective in shedding extra kilos as they keep your heart pumping fast, while also burning calories.
A single gymming session can be helpful in burning up to 3,500 calories in your body, which is equal to losing half a kilo of weight.
If you weigh 68 to 70 kilos, a 30-minute yoga regime can help you burn about 85 calories, whereas if you perform a moderate-intensity exercise routine of 30 minutes on an elliptical trainer , you may end up burning up to 340 calories.

2. If you want to gain strength, hit the gym!
Pull-up bars, barbells and other gym equipment are especially designed to build your physical strength.
Gym training requires muscle contractions and stretching, and if you perform them regularly, your muscles contract more efficiently and for a longer time, without injuring your tendons.
This also helps in increasing your endurance and energy levels, while building stamina.

3. If you want to gain composure and balance, practice yoga!
Yoga comprises sets of meditative postures or asanas that can help in relaxing your tired muscles and mind.
Unlike most exercise routines, yoga focuses more on achieving harmony of the mind, body and spirit, rather than just giving you a fitter frame.
Regular yoga practice can alter your body's physical and emotional response to stress, anxiety, depression and hypertension.

4. If you want to be flexible, practice yoga!
Inflexibility in your muscles and connective tissues can cause poor posture in your body, resulting in various aches and pains.
Yoga can increase your flexibility by loosening stiff muscles, which can eventually result in the disappearance of all bodily aches and pains.
The contraction and stretching of muscles in yoga asanas help in improving the functions of your immune system as well.
It also helps the lymphatic system of your body fight infections, destroy cancerous cells and dispose off toxic waste products, thereby keeping you fit and healthy.
Lead image used for representational purpose only. Photograph: Eric Thayer/ Reuters
Click here for more health features
The author Dr Rajiv Mehta is a physiotherapist.
Courtesy