'Babies love it, I love it,' says mom of five after being trolled for breastfeeding.
Blogger and Internet sensation Constance Hall has won over the respect and praise of moms world over with her befitting response to a troll, who was upset with a pic of her breastfeeding.
Not one to keep her breastfeeding moments private, the mom of five from Perth, Australia, has been uploading pics of her feeding her new-born, hoping to inspire moms to breastfeed their kids in public without feeling awkward.
Recently, she she received a message from a troll asking her why 'she was disrespecting her husband by breastfeeding her kids on camera'.
Constance, who had the best comeback, took to social media to share her response. Scroll down to find out more!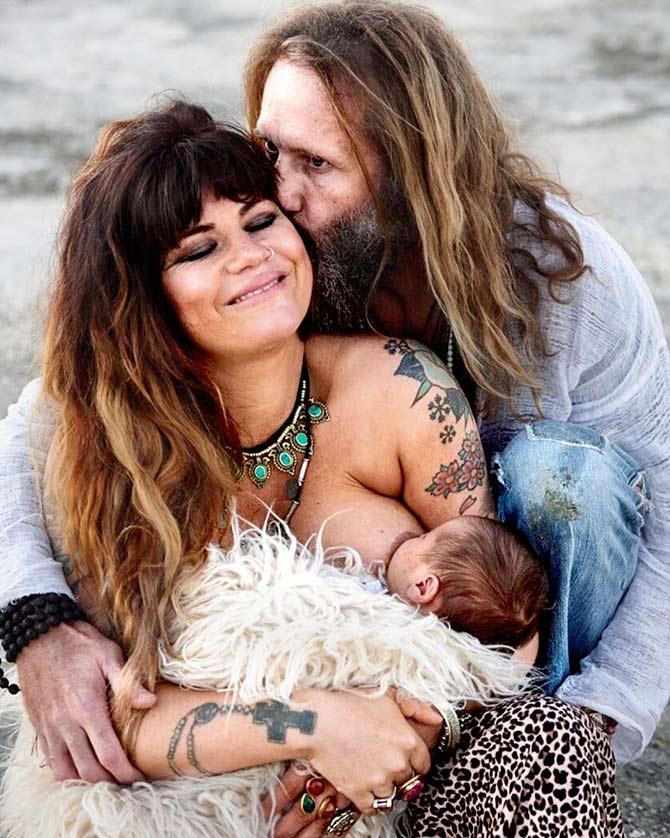 'Some bloke messaged me on Instagram the other day,' Constance wrote on the social-media, photo-sharing app.
'It's always interesting when blokes message me...occasionally it's to tell me that their wife loves me and that they think what I'm doing is awesome.'(He questioned) Constance why do you have to get your tits out on camera to feed your baby? Have some respect for your kids and your husband.'
To answer his question she wrote: 'I have to have my tits out to feed my baby because he does this thing called breastfeeding -- so weird, the baby literally feeds off my breast!
'It's so hard to do through clothes. Babies love it, I love it. It's proven to be nutritionally very beneficial,' she adds.
'I'm raising my children in a world that will hopefully finally desexualise breasts so that mums and babies are free to feed in public without the scrutiny of someone like yourself feeling awkward.'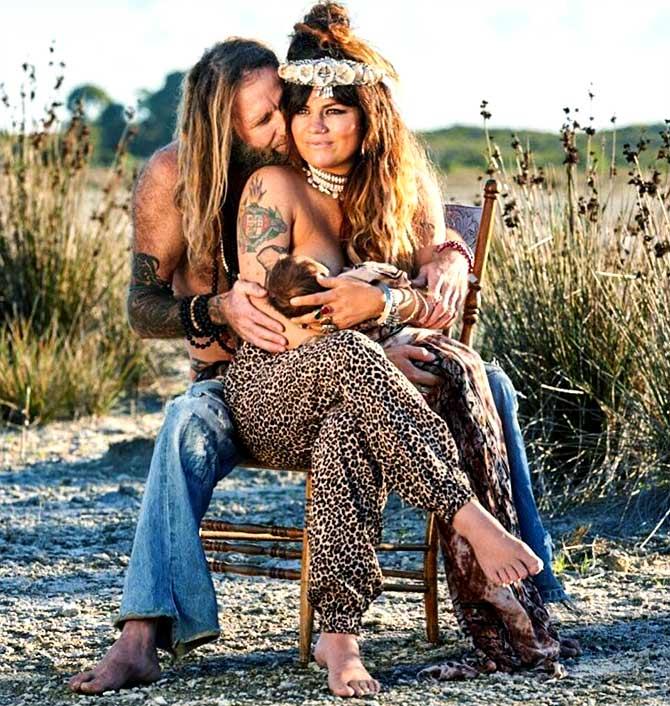 A body positivity advocate, she has a powerful message for women world over: 'I overheard some teenage girls talking, 'Me and him are really close, he's really protective of me.' 'Yeah that's like James, he's so protective of me. Once a guy was rude to me at a party and he had a full on go at him.'
'The girls looked happy with this, they felt loved, protected, precious.
'And I couldn't help but intervene.
'You can be cute if you wanna be cute, boys can fight over you, protect you and look after you, that's easy,' she says.
'But when you're powerful, strong, self assured and respected, it's insulting to be protected and fought over.
'You stand up for yourself and do not need little boys throwing little punches in your honour.
'You see when a man fights for you, he's not telling you he loves you.
'He's telling the other man that you're his, that he's stronger, he's falling into the toxic masculine culture that holds women down and keeps men angry,' she adds.
'So if a boy is rude to you at a party, look for a boyfriend that stands by your side proudly while you defend yourself or simply walks away with you.
'You don't need protection when your a warrior women in the making.
'Be more then cute. Be powerful. Be Queens.'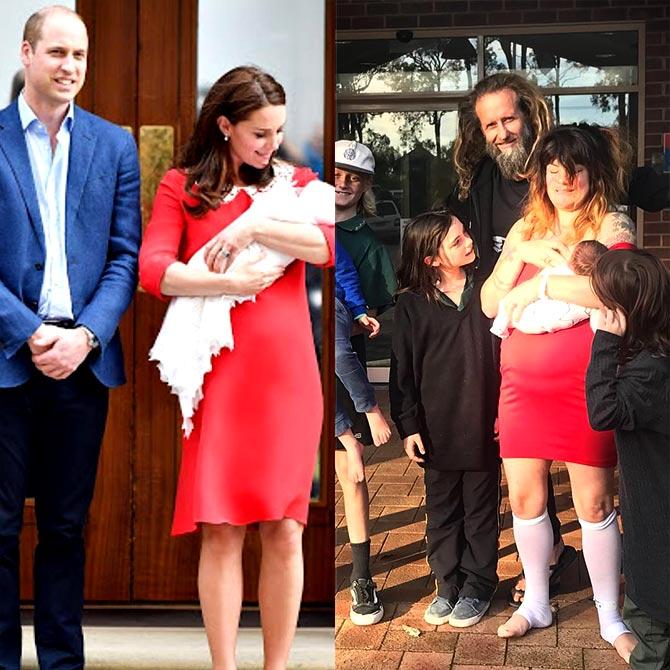 Loved for her sense of humour, the blogger has been entertaining her 3,28,000 followers on Instagram with her hilarious posts.
That's her, above, recreating the moment when Kate Middleton and Prince William introduced Prince Louis for the first-time to the world.
'Oh god Kate... the things they expect of us royals. I hear ya babe, I hear ya,' she wrote on the photo-sharing app.