Meet Suvi Choudhary aka Gypsy Soul, an Ashtanga yoga professional, who is inspiring her 74,000 Instagram followers to embrace a healthy lifestyle.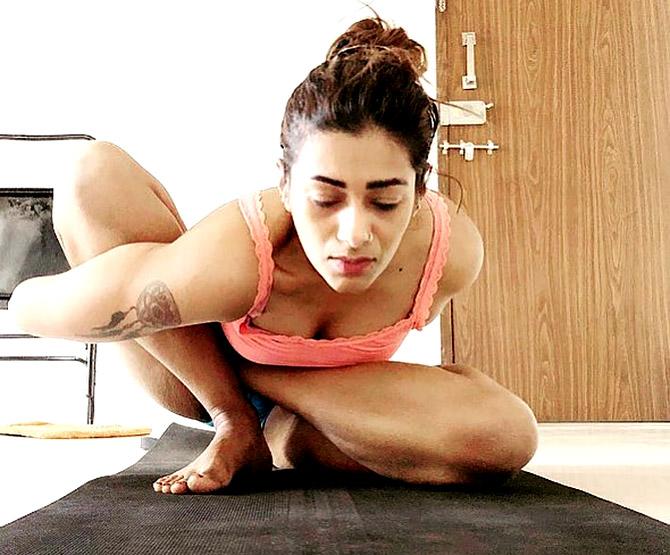 Suvi Choudhary got introduced to yoga accidentally. She shares, 'It never crossed my mind to become a yoga teacher.'
She worked as a pharma professional and later joined a call centre.
However, her health took a toll and she used to be sick all the time.
When Suvi had a slip disc, she quit her job and decided to do yoga course.
'That was the first step towards my yoga journey.' Since then, she has never looked back.
Scroll down to take a look at some of her pics.