Want to shed the calories you gained during the festive season? One glass of bottle gourd juice is all you need!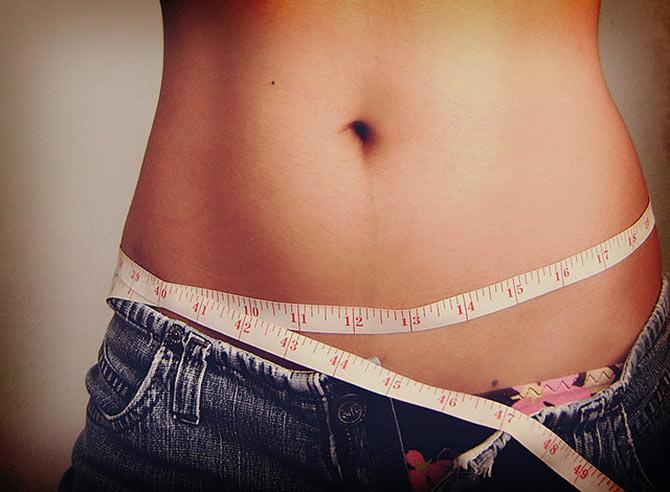 Ever had those dinner table conversations in your family where everyone thought that if it's lauki for dinner, then it must be a really routine (read boring) day?
While this humble vegetable may not exactly be your favourite, if you were to hear about its benefits we guarantee that you will be ordering bottle gourd by the kilo the next time the sabjiwala knocks at your door.
Bottle gourd, which is also known as dhoodhi, ghiya and lauki, is commonly found across India.
Its many health benefits ensure that it remains a perennial favourite in Indian kitchen, despite getting a lukewarm reception from foodies.
Some of the most amazing benefits of bottle gourd are its high water content.
Almost 92 per cent of the vegetable is all water.
And that explains why grandma always cooked a lauki bhaji during hot summer days to keep you cool.
It is also a rich source of Vitamin A, C and K, including important minerals such as sodium, calcium, and magnesium.
Its weight loss powers is the reason why it is a favourite among people -- from gym goers to those struggling with weight issues a lauki can be a boon in the refrigerator.
Calorie check
A powerhouse of nutrients, a 100 gram bottle gourd contains about 15 calories and just one gram of fat.
There is no reason why lauki should not be making a regular appearance on your dining tables.
Juice up the greens
The best way of consuming lauki is to extract its juice.
Having lauki juice on an empty stomach cuts off excess fat in the body.
However, there are certain important things you must keep in mind before consuming the green wonder drink.
It is important to consume the juice immediately after you have extracted it because it has the tendency of getting oxidised when exposed.
Also like any other fruit juice, it is best not sieve lauki juice as it drains away the essential fibers.
How to prepare
Preparing lauki juice is extremely easy.
All you have to do is wash the veggie, peel it and cut into small pieces.
Just put it together in the mixer and blend. Your glass of goodness is ready.
How it aids weight loss
Since the major composition of lauki is water, it automatically helps in weight loss.
Having it in the morning is believed to curb your appetite.
The juice is diuretic in nature and hence it flushes out any excess toxins from your body, which is another win for anyone aiming for a healthy weight loss program.
But do not fret if you are not too fond of green drinks that promise weight loss.
According to research, consuming raw slices of bottle gourd also can do the trick.
It gives a feeling of fullness and its high water content literally adds nothing excess in your body.
Its soluble as well as insoluble fibers also aid in digestion and keep your gut health in check, which is another important point to consider for people looking for holistic weight loss.
Lead image used for representational purposes only. Image: Helga Weber/Creative Commons