The most functional part of your body needs the right amount of nutrition too.
Take this quiz to find out if you are feeding your brain well.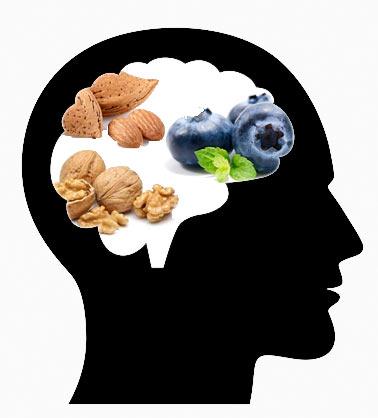 Your brain needs as much food as your muscles.
It is said that a chess player needs as much fuel as a wrestler because of the huge amount of work the former's grey cells do.
At any given point your brain is engaged in frenetic electrical activity (even while sleeping) that can easily light up a 20-watt bulb.
Even though the brain is only two per cent of your body weight, it needs anywhere from 20 to 25 per cent of your body's fuel.
Eating right could be a short cut to feeling fit. But there is more to it.
It is also about feeling good.
A lot of clinically diagnosed mental problems like Alzheimer's, clinical depression, short term memory loss, problems with cognitive ability, dyslexia and learning disabilities, that are reaching epidemic proportions today can be controlled by eating the right foods.
Shameem Akthar, yogacharya trained with the Sivananda Yoga Vedanta Center, takes you through five questions which could pique your interest in brain foods.
Lead image used for representational purposes only.