Timely diagnosis with the right exercises and diet can help you fight knee pain, suggests Dr Rahul Bade.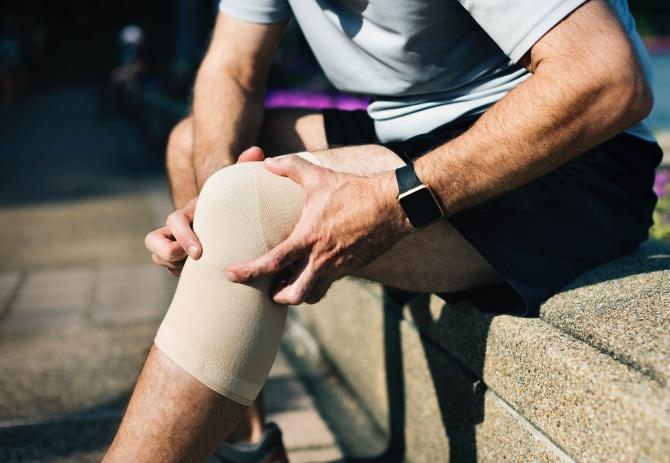 According to a report, nearly 15 crore Indians suffer from knee pain.
Sadly, it is also one of the most ignored health conditions says orthopedic Dr Rahul Bade.
Timely diagnosis by identifying the cause of pain which is not going away can help you fight it.
How to recognise the symptoms and risk factors
If your knee pain persists for over a week, start with simple home remedies like ice compressions and massaging the affected area with some warm oil.
Try stretching your knee a little and do some simple knee exercises to relieve pain caused due to a sedentary lifestyle or lack of movement.
Simple home remedies you can try
Light exercises should definitely find a part in your schedule.
Some light swimming for all age groups is recommended as it really strengthens the muscles.
Weight training is a good idea if your body can take it. However, avoid cardio as your grow older. Especially, running on concrete surfaces is not suggested.
Do try out RICE. Even though it is a foreign concept, it is exactly what our grandmothers have suggested. It stands for Rest, Ice, Compression, and Elevation. This four-step procedure would work wonders when you have knee pain.
Use of medial arch support insoles in case of flat feet or excessive foot pronation will relieve associated knee pain.
Try using simple acupuncture if you want. This ancient method has wonderful results if done with an expert.
However, this is not recommended for older adults. Consulting an orthopedic in such a case is much better.
How to prevent knee pain
Avoid resting too much. Lack of movement can be the biggest culprit for your knee pain to aggravate even further.
Try out light stretches to keep the blood flowing and for avoiding inflammation.
When you develop knee pain, avoid climbing stairs as you may risk a fall. Use hand cases for staircases and use a sturdy ladder for a footstool.
Knee massage should be gentle, avoid massage if you experience unbearable pain after an injured knee.
Do not use shoes which do not have a good grip.
Your shoes need to provide you with strong support, so do not underestimate the importance of good quality shoes.
Change your diet pattern
It is important to understand the importance of diet for managing knee pain in the initial stage.
Any diet that causes obesity is going to create a lot of pressure on your knees due to the extra weight.
It has also been noticed that deficiency of calcium and Vitamin D are directly related to osteoporosis and also bone health.
It is not really important that you must approach a diet management strategy only when your knee problems start.
Some other steps that you can use in your diet management approach are as follows:
Include more fruits and vegetables in your diet.
Add omega-3 fatty acids in your diet.
Replace your fats with olive oil for more benefit when it comes to bone health.
Getting plenty of vitamin C will also help you.
With these simple measures, you can easily avoid knee problems and if you do develop them, then they can be prevented from aggravating.
When you reach your early 30s, it is ideal to go for regular consultations to an orthopaedician. After all, prevention is the best cure!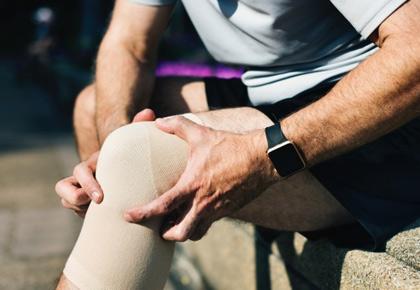 Dr Rahul Bade is a knee surgeon and founder of Sparsh Hospital and KneeO Foundation, Pune.