Deepika Padukone recently inaugurated a lecture series to promote mental health awareness in India.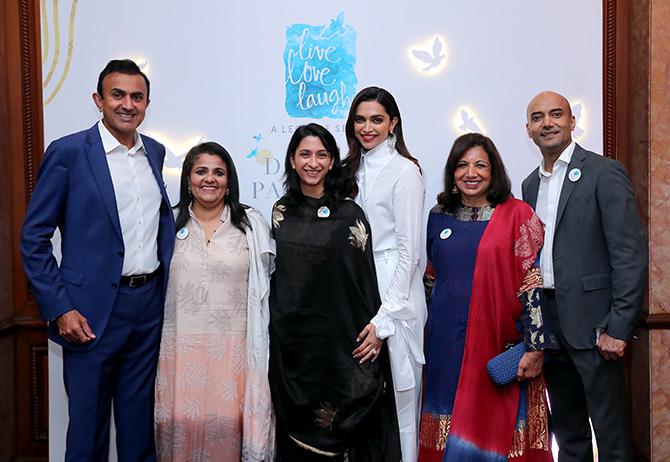 Deepika Padukone founded the Live Love Laugh Foundation in 2015 to start a conversation on mental health.
On Sunday, the actor and entrepreneur launched the first of its kind lecture series where experts will be invited to discuss, share ideas and offer solutions on how we can improve mental health in the country.
The hour long session was delivered by Pulitzer prize winning author and Padma Shri awardee, Dr Siddhartha Mukherjee in Delhi with Deepika as the host.
The lecture was streamed live for the benefit of audiences across the world.
'Four years ago, I don't think anyone reported anything on mental health. I don't think we were comfortable about talking about it with our friends or family,' Deepika shared in the maiden session.
'We'd probably talk to them about fever, cold, something we feel physically but if you were not feeling too good emotionally, I don't think we'd really talk about that.'
'In the last four years, as a nation, we have come a long way in having that conversation (about mental health).... We have had many more people come and share their experiences. But what I do not want to do is to make this about the (film) industry,' the actor responded to a question from a member in the audience.
'Nothing makes me happier than every day when I step out and there is a young girl or boy or someone who comes up to me and says they have read my interview or heard about my experience..and their parents understood what they were going through. That was the intention of doing what I did. I feel that there is nothing more rewarding than that,' Deepika added.
Watch Deepika explain the importance of discussing mental health and keeping the conversation alive.
Video: Kind courtesy ANI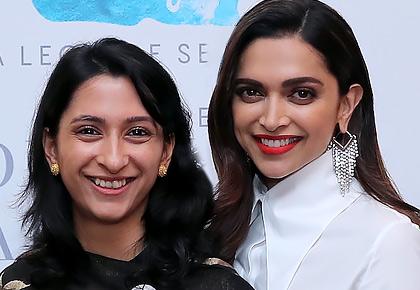 Have you recently fought a serious mental health condition? Share your experiences in the messageboard below.