The actress spoke candidly about her own battle with depression and mental health awareness in a conversation with Wipro's Rishad Premji.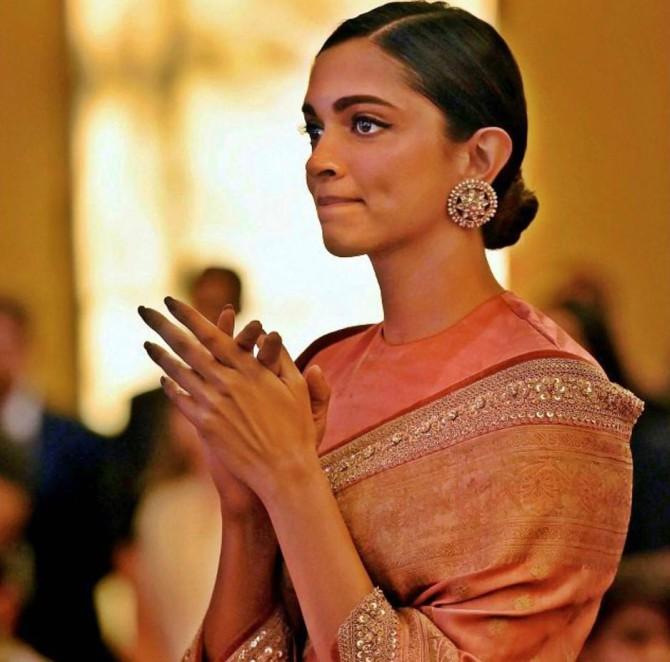 Photograph: @deepikapadukone/Instagram
Deepika Padukone talked about her battle with depression and mental wellness at the World Congress on Information Technology (WCIT) in Hyderabad yesterday.
Opening up about her breakdown, the actor said being intuitive with the people who were going through depression was the key.
She said, 'I would say you are not alone. I want people to know that they are not alone. One in five is suffering from depression.
'We have to help each other. It's okay to be vulnerable.
'Depression can be for various reasons, and it is okay to share it with people. Multiple factors will take you into cure.'
Padukone also spoke about the need for organisations to focus on the mental health of their staff.
In the interactive session with Wipro Board member Rishad Premji, said, 'I think it is important to deal with [the people] who experience mental illness with lot more empathy and little more heart. I think it is really very important for every organisation to focus on mental health and to ensure that you have a counsellor coming, a psychiatrist coming in [regularly].
Replying to a query, she added, 'Everyone may not want to disclose and may be people want to keep it confidential. It is important to have that facility in every organisation.'
Padukone also noted, 'Mental health should not be treated differently.'
After her own battle with depression, Padukone had established the Live Love Laugh Foundation.
Discussing the work of the foundation, she said, "The foundation came out much later. Many people approached me, and for me, that was a purpose. It's not tangible. There are their own stigma and pressure of their own family not to come out. There is so much work to do in this field."
Watch Deepika Padukone speak up...
Video: ANI