Check out Abhik Sen's list of the coolest new fitness gear.
Photograph: Courtesy puma.com
Puma Ignite NETFIT
Since I'm flat-footed and have wide feet, getting hold of a pair of shoes that fits like a sock is a rarity.
Not so with this pair. In fact, the upper part was so comfortable that on many occasions I gave my pair of socks a miss during my daily runs.
The five different ways of lacing the shoe ensure you get the best fit possible.
There's ample grip on all types of surfaces, even on wet roads.
And there's also support without compromising too much on the feedback.
I ran longer than my daily quota a couple of days, and am glad to report it didn't cause me pain in the knees or back.
Price: ₹11,999
---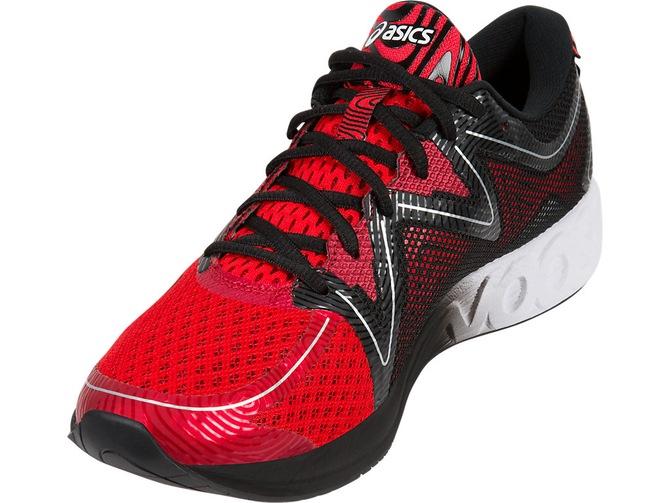 Photograph: Courtesy asics.com
ASICS Noosa FF
The Noosa will turn heads with its eye-catching design that makes a bold statement.
I spent seven hours wearing this pair, first running on all types of terrain and then walking some 6 km in a mall.
And while I got tired of visiting one store after another, my feet were in the pink of health.
In terms of grip and comfort, you could possibly do no better if you're running long distances.
If you're a triathlete, this pair might just save you precious seconds as it's very easy to put on and take off.
Price: ₹10,999
---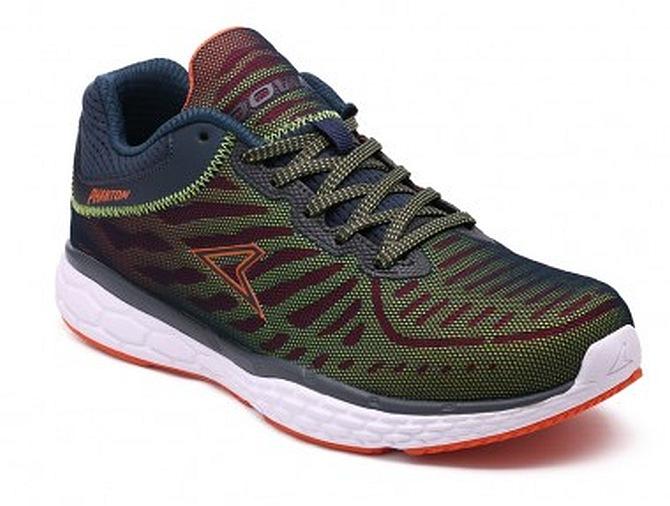 Photograph: Courtesy powerfootwear.com
Power XoRise Phantom
Many of us grew up wearing Bata shoes.
When I started wearing sneakers, there was only one brand -- Power.
Since then, I've been inundated with choices but I was quite glad to get back to the familiar feel of this pair.
The fit is snug, but not tight and there's ample grip and support while running on most surfaces.
Price: ₹3,499
---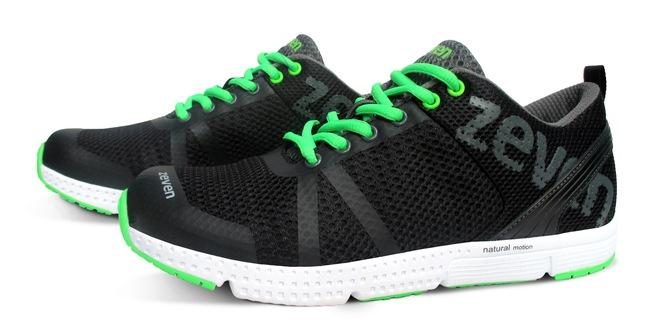 All Photograph: Courtesy zevenworld.com
Zeven Thrust 2.0
The shoes were a bit tight initially, but as I spent a couple of hours running, the lightweight pair felt comfortable.
Despite the snug fit, my feet didn't sweat.
There was ample grip and feedback on all types of terrain, and if you don't like shoes with a high heel-to-toe drop, and run short distances, this one's for you.
Price: ₹2,599
---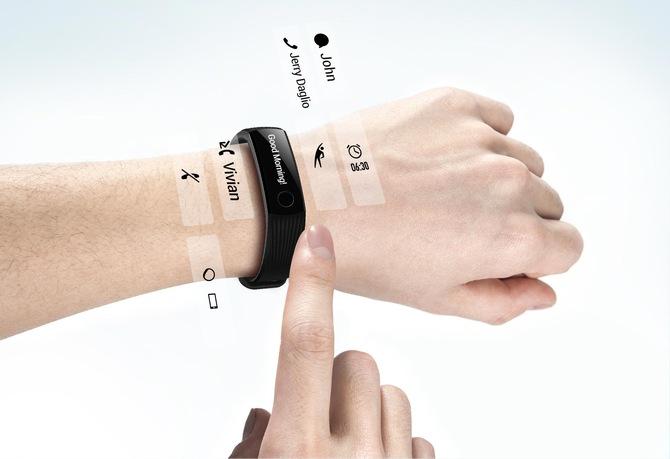 Photograph: Courtesy hihonor.com
Huawei Honor Band 3
The review sample came in a bright orange colour and after charging it, I was good to go after pairing it with my iPhone.
This band measures steps, heartbeat, sleep patterns and swims, so it could well qualify as a budget Fitbit.
That said, it lacks a GPS tracker so I'm not sure how accurate the distances would be.
The OLED screen is bright and can also give notification alerts, though at the cost of battery life.
With notifications turned off, I was able to get through more than a week with regular heartbeat tracking.
Price: ₹2,799
---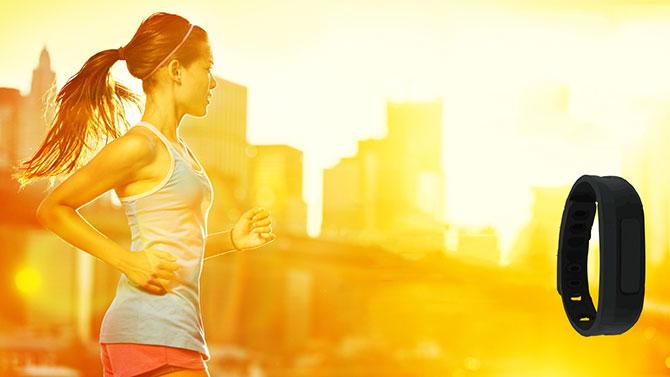 Photograph: Courtesy healthifyme.com
HealthifyMe RIST
This band comes with personalised diet and workout coaching. It measures the steps taken, calories burnt, total activity time and the percentage of step code you've achieved.
I liked the 'flash cards' based manual and pairing with my iPhone was a cinch.
What wasn't easy was sticking to the plan.
Since I've been using the popular app for long, navigating the band on the app was no problem.
Charging took a couple of hours and was good to take me through five days.
I was afraid the tracking module would pop out during vigorous activity, but it didn't and the unit was comfortable to wear over long periods.
Price: ₹2,599 (with a two-month plan)
---
Photograph: Courtesy ambraneindia.com
Ambrane Flexi Fit
This is one of the cheapest fitness trackers with heart rate monitoring currently available.
To cut costs, there's not even a charging cable.
That said, the band packs in a tonne of functions, besides heartbeat tracking.
I quite like the doze off alert and sedentary alert, available in more expensive peers.
The automatic sleep tracker also works well.
But I'm not a fan of the locking mechanism using a separate band; you could very easily lose it.
The band is comfortable to wear over long periods and can withstand splashes and grime.
Do turn off the notification alerts though, else the battery will discharge very soon.
Price: ₹1,799
---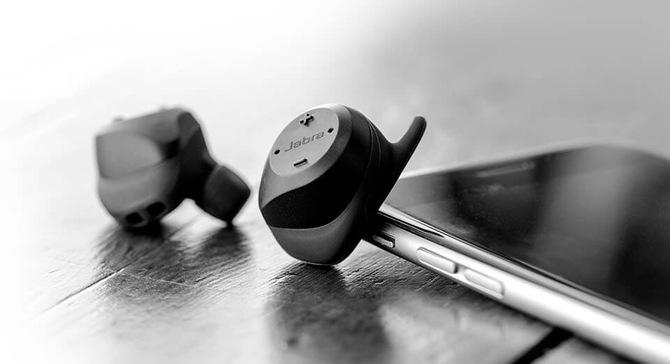 Photograph: Courtesy jabra.com/
Jabra Elite Sport
Getting the right fit needs patience, this pair of buds reminded me.
Once that was out of the way, I was ready for running, but a bit sceptical about whether or not they could measure my heartbeat correctly.
One can connect to third-party apps, besides Jabra's own.
The left bud has the volume buttons, while the right one has the answer/end call button.
This button also activates the 'hear through' function in case you want to hear ambient noise, especially on busy roads.
I measured the heartbeat readout against a Garmin Vivosmart HR and it was accurate.
But since they fit snugly, they're not very comfortable if worn for too long.
That said, the buds didn't pop out even once during my workout and easily lasted me five days of one-hour workout.
Plus they're sweat-resistant and guaranteed to be so.
Price: ₹18,990