Shameen Alauddin finds out more about Touchkin which has raised $1.3 million to develop an artificial intelligence coach for your behavioural and mental health.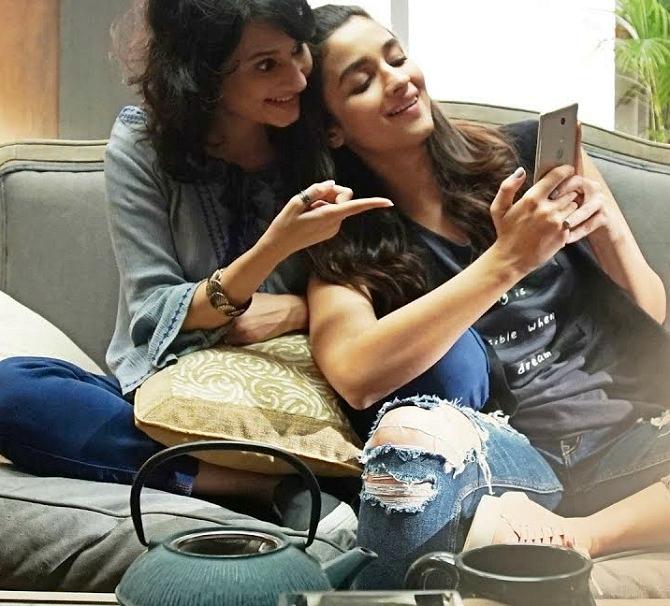 Alia Bhatt in Dear Zindagi, a rare Bollywood movie that shows the protagonist put a premium on mental health.
Wysa is an application with a little penguin that sits on your smartphone and aims to help you face whatever trouble life throws at you. Bengaluru-based Touchkin has raised $1.3 million (₹8.3 crore) from Kae Capital and other angel investors to develop the chatbot, an artificial intelligence (AI) coach for your behavioural and mental health.
Wysa, co-founded by Ramakant Vempati and Jo Aggarwal, is a mobile telephone service, with predictive algorithms to detect age-related disorders. The virtual therapist is the company's idea of helping everyone get access to techniques that help build mental resilience and deal with day-to-day stress.
The bot combines users' active (chat) data and passive (phone) data with motivation techniques, to increase engagement and retention in managing your mood.
While the social enterprise personalises the interface in a conversational manner, it is not a substitute for an actual therapist. The application, the company explains, simply helps you develop better habits and connects you to a counsellor.
Hamza Hamish, general surgeon at IPGMER, Kolkata, said, "This approach mostly relies on a patient's words and provides minimal relief for the same. The progress, or even the detection, of the disease cannot be ascertained."
He added, "One cannot check the blood pressure or pulse of a patient through a digital therapist. More, a person going through depression needs one-on-one conversation with a real therapist, who can prescribe medicine if need be."
The start-up's business-to-business care plan for healthcare providers, employers and insurers aims to improve the health of their patients or employees. Their business-to-customer one provides a basic service for free through an application and a Facebook messenger bot.
It offers usage-based licensing fees and structured plans, customised to one's needs. Through this method, it says it has had over 3 million conversations with people from 30 countries.
The company says it plans to achieve cash break-even in the next 24-36 months, running projects with insurers in the United Kingdom, Australia and New Zealand, and North America, besides investing in clinical trials and raising further funding.
A report from the World Health Organization states: "The total number of people living with depression in the world is 322 million. Nearly half of these people live in the Southeast Asia and Western Pacific regions, reflecting the relatively large populations of those two areas, including India and China."
The company is targeting $50,000 (₹32 lakh) revenue in FY18. While it cannot be a substitute for a real therapist, it says it can be a health coach to millions of Indians.
Recommended for you: Keep calm and download